Free Range Chicken Breast: A Twist On An American Staple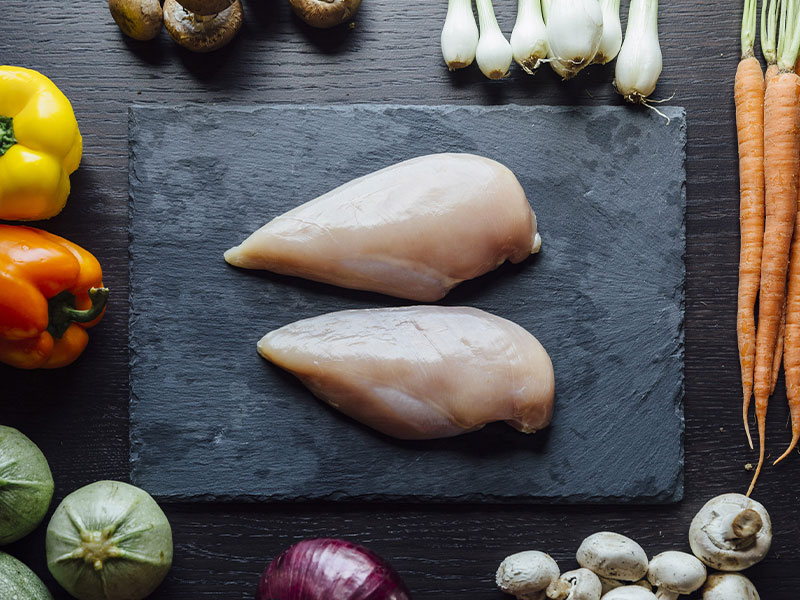 Chicken breast is the preferred choice of protein for a healthy meal these days. Whether cooking for yourself or the family, it is agonizing to keep the way you cook your chicken new and exciting. Well, look no further because we are here to help! Our natural locally farmed chicken is individually chilled to pack in immense flavor because we aren't concerned with just the healthy, but also the delicious. These hand-cut proteins are here to inspire your creativity in the kitchen.
Choose to bake a delicious casserole or throw these cuts on a grill for 10-15 minutes for a quick dinner or a Sunday bbq with the family. Tip to the wise: chicken breasts are best when cooked whole to retain their juices, so slice or shred the meat after cooking.
Grabbing a new recipe to entice the family to the table can be overwhelming with the saturation of meals on the interwebs. Thankfully, we put our team on the case. Making it easy for you to make a delicious, timely meal for the night with a list of mouth-watering recipes that we have handpicked just for you. Let's get cooking:
Honey Lime Sriracha Chicken – Handletheheat.com
Pan Seared Oven Roasted Chicken Breast – 101cookingfortwo.com
Lemon Butter Chicken Breast – BHG.com
Chicken & Mushroom Casserole – Natashaskitchen.com
Roasted Red Pepper, Mozzarella, and Basil Stuffed Chicken – barbellsandbellinis.com
Parmesan Chicken Bites – Damndelicious.net
Baked Honey Mustard Chicken – Cookikngcalssy.com
Simple Coconut Chicken Curry – Halfbakedharvest.com
Thai Chicken Curry Noodles – Tablefortwoblog.com
BBQ Chicken Kebabs – Fabulesslyfrugal.com

Got a new grill? Make sure to get social with us on Instagram and Twitter for real-time, meaty ideas and inspiration.