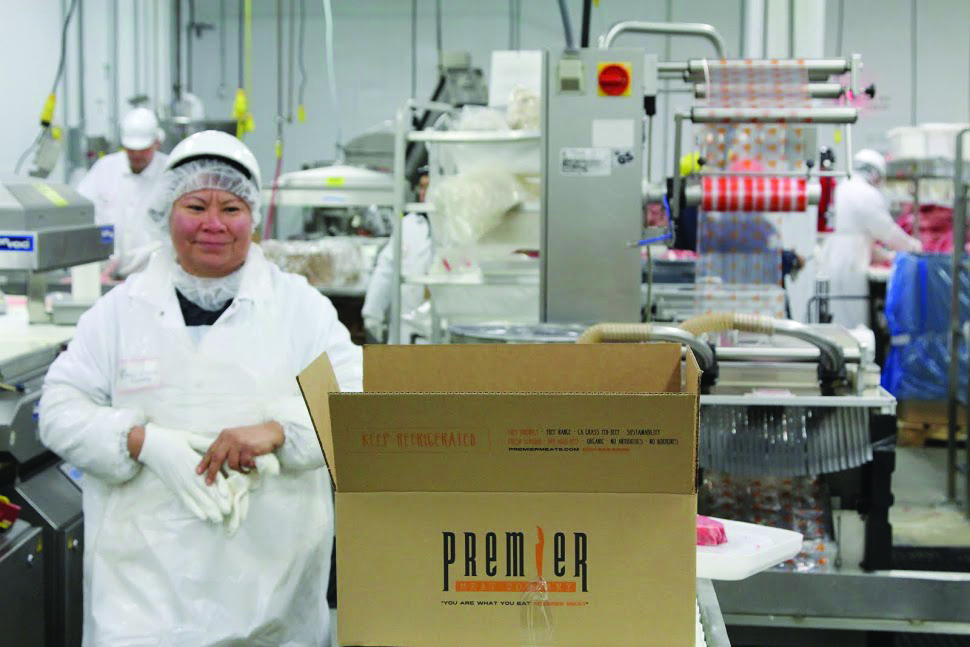 Premier Meat Company has taken its vast knowledge from serving thousands of chefs to curate these unique, hand-selected assortments. Share the experience with people you love, or gift in appreciation. Whatever the occasion may be, we guarantee high-end, fresh proteins delivered right to your doorstep.
We've gathered the highest quality, exclusive cuts of beef into the most luxurious assortment available. Featuring dry aged porterhouse and rib chops, to prime New York and filet. Experience the best Premier Meat Company has to offer.
Prime Rib Roasts
The USDA Certified Prime rib roast from Stock Yards is beautifully marbled, hand-trimmed, and expertly aged. Extremely tender, it is presented with the five best center-cut rib bones to enhance its rich flavor
Boneless Rib Eye
The Boneless Rib Eye comes from the heart of the prime rib roast and is the juiciest of all steaks. Our USDA Boneless Prime Rib Eye is the preferred favorite flavor among most steak connoisseurs. Perfectly marbled, rib eye steaks have a natural, robust flavor and are magnificently suited for the grill.
The Prime Collection
Only the top tier of all domestic beef qualifies as USDA Prime based on the degree of marbling found on the cut. Our Prime Collection features only the finest cuts of USDA Prime wet aged beef. We've added our Epicure Seasoning, featuring a secret formula of spices, to enhance the flavor when grilling or broiling.