Filet Mignon, A Classic Love Affair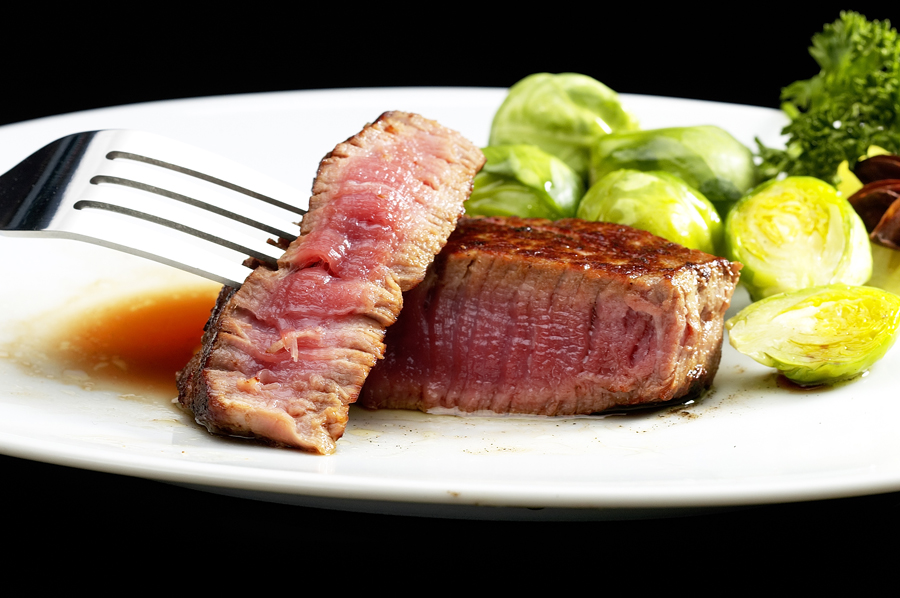 Thanks to its divine tenderness—or in French, "cute or dainty filet"—is one of the most sought-after cuts of meat. Here at Premier Meat Company, our hand-cut boneless steak from the front of the tenderloin is a 6oz choice that boasts a careful eye in hand selection, is sourced from Midwest corn-fed Black Angus cattle, and is wet-aged for 21 days. Truly, it doesn't get better than that, since it's important to source the best meat from the start.
After choosing the best cut, it's time to dish it up nicely. Did you know that Filet Mignon can be cut with a fork if prepared properly? That visual is enticing, we know. Whether it's grilled, sautéed, broiled, or seared, Filet Mignon is an all-year-round dining fit, and with recipes upon recipes of how to serve it up, there are endless sauces and sides that accompany the timeless love affair with this cut.
Getting seasonal with our food is an abundant gift we have from this earth, and since we're well on our way to summer, we've rounded up a few ideas on what to pair with this delicious cut for dinner with the incoming, starry summer nights:
Harissa Roasted Carrots with Yogurt, Lemon, and Mint – flourishingfoodie.com
Bacon Wrapped Green Beans – justcookalready.com
Grilled Asparagus and Feta Salad – onceuponachef.com
Caprese Salad Filet Sliders – kingshawaiian.com
Summer Squash – thetwistedonion.com
Balsamic Roasted Heirloom Tomatoes – foodloverr.com
Grape, Avocado, and Arugula Salad – gimmesomeoven.com
Stir Fry Mini Bell Peppers – refinedchef.com