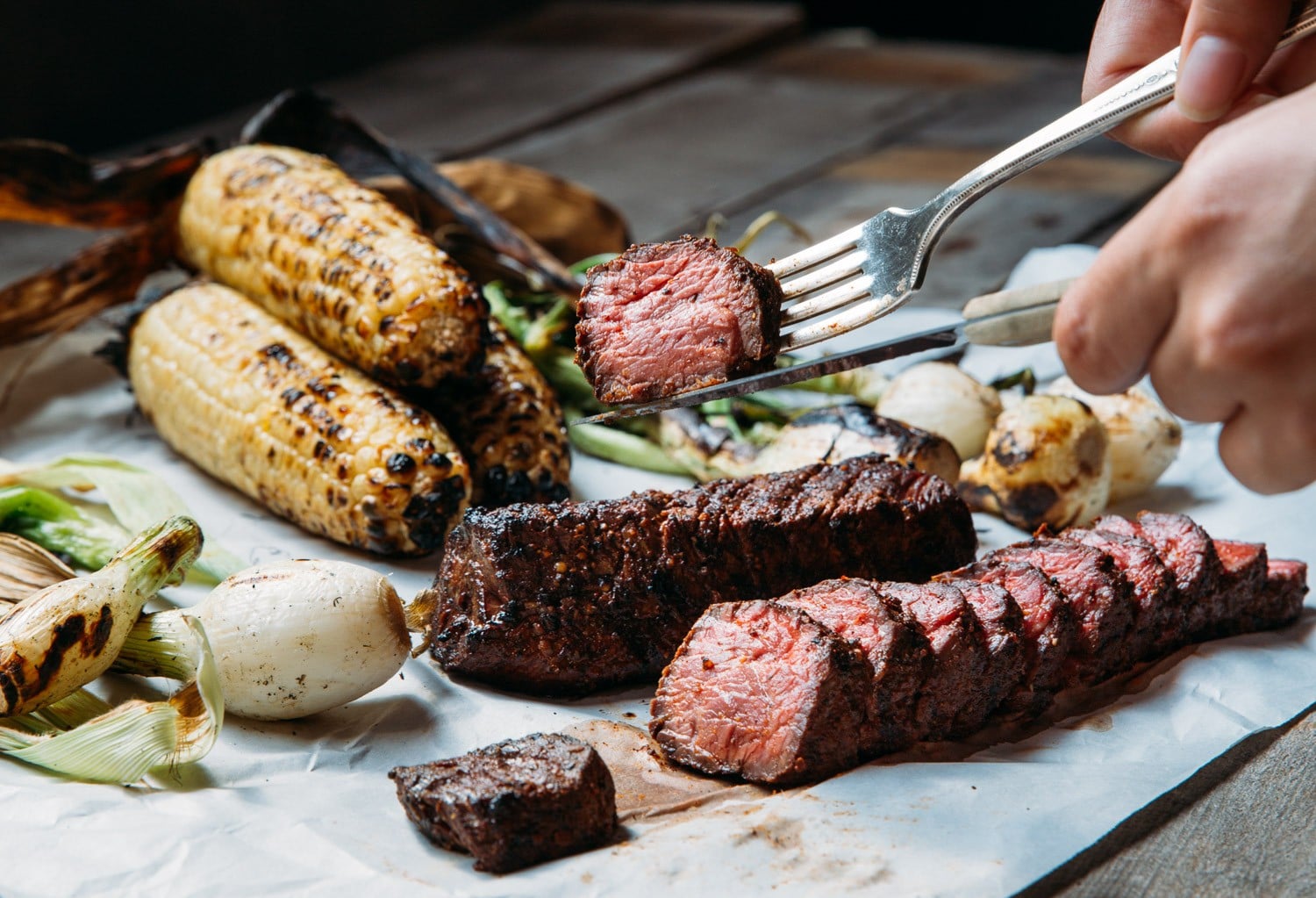 You've probably seen some meats labeled as "grass fed" or have been to a restaurant that says they serve "grass fed meat." You probably can guess that it means that the animal the meat came from was fed with grass. But maybe you're not quite clear on how grass fed meat might be better.
Grass fed meat generally refers to cows and cattle, as they are the ones who graze in the grass, naturally. Grass fed means that the cows were raised on grass pastures where they can eat the grass. They are not given corn, grain, growth hormones, or antibiotics. Any cow that is living in the wild wouldn't consume those products on its own; it's not natural for them as a species. Cows raised on large farms that are concerned with producing more meat for less money would be fed these products; meat from these cows are grain fed (as opposed to grass fed). But cows raised on smaller farms that only feed them grass are certified by the USDA as grass fed. It's the more humane and natural way for the cow to live and grow.
Grass fed meat is pricier than grain fed meat at the supermarket. In addition, grass fed meat is healthier to consume than grain fed meat. Grass fed meat is lower in saturated fat, higher in "good fat." It also has less calories, more omega-3s, higher antioxidant levels, and more vitamins A and E.
Premier Meat Company is proud to support local family farms who raise their cows in the pastures and do not feed them with grains or antioxidants. The meats we source from these farms are USDA certified grass fed. Excellent meat can come at an affordable price – just go to PremierMeatCompany.com to see what we have to offer.