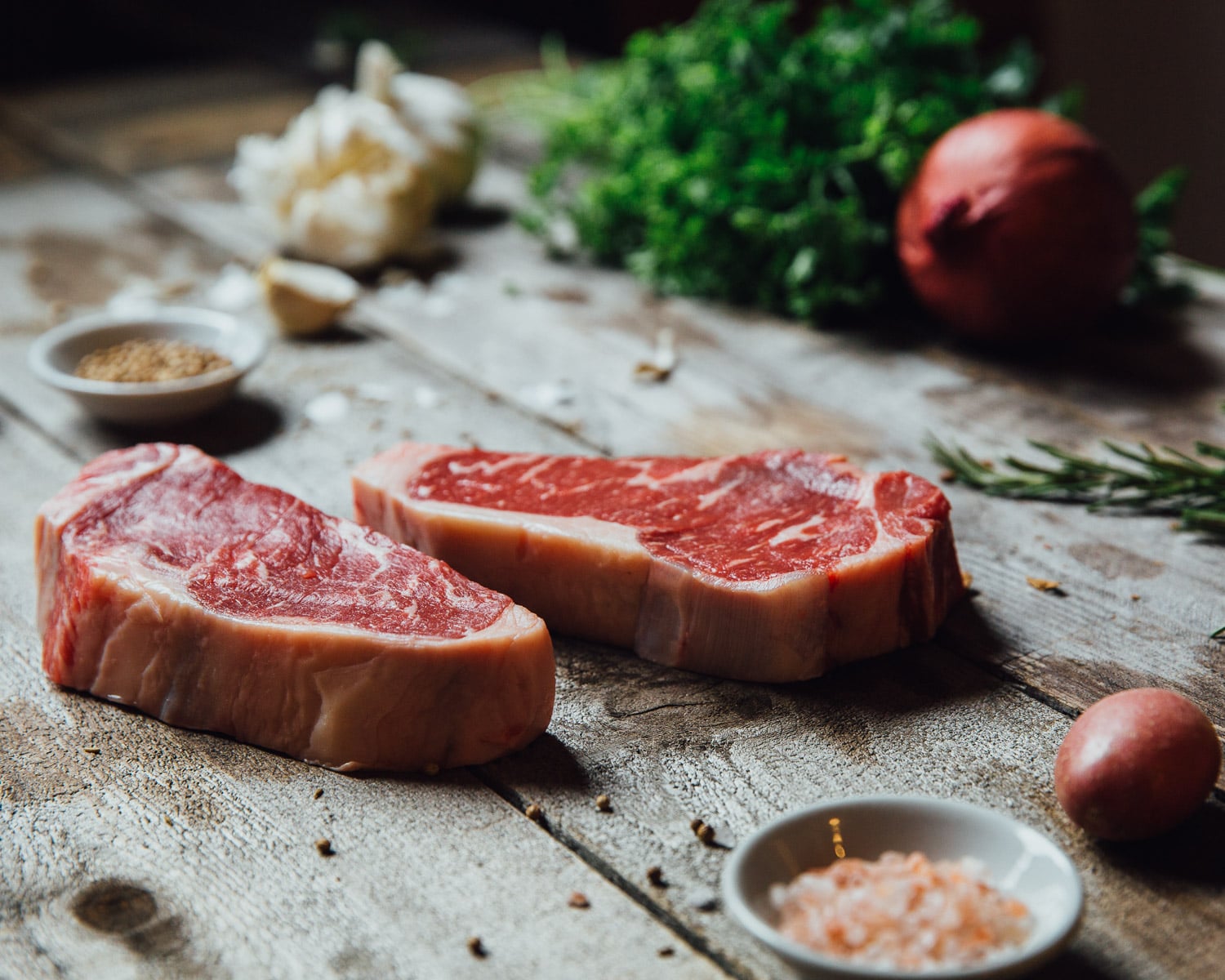 Buying steaks online is a different experience than buying it at the grocery store. Mostly, you're challenged with the unknown – how do you know that the steak you're buying online is as good as it claims to be? At least in the store, you can physically see your steak options and pick one from the bunch. But online? It's a bit of a gamble.
Some people are more focused on the cost of a steak, and that we totally understand. But others, especially chefs and home cooks and foodies, will look into the finer details of a steak so they can get a very tasty, high quality one. They will look at the type of steak and analyze what part of the cow it comes from. They will look at the fat and marbling, which is an indication to how juicy it can be. They will look at the color of the meat, an indication to how fresh it is. This is all done at the grocery store.
However, when buying steaks online, customers are forced to look at a photo that has been photoshopped to look good. It's not possible to look at an exact photo of every single steak that the company actually has.
In order to buy the best steak possible online, your best off going to a meat supplier who delivers meat to reputable restaurants but also offers a home delivery service, like Premier Meat Company. Check out the details of delivery, such as how long it will take. Read up on the company's values too – the good ones will talk about where their meats come from (such as local grass fed farms). Also remember to look out for any mention on the butchery – again, the good ones will hand carve your steak custom to order, fresh.
Buying steaks online shouldn't always be something for you to shy away from. People initially are a bit skeptical but all it takes is one order experience with Premier Meat Company and PremierMeatCompany.com to change their minds!