When the night draws closer, many hungry guests can't wait for that gorgeous golden turkey to hit the table, but what most people overlook are the potential dishes that could be there supporting your poultry creation. The sides a host chooses to serve have the potential to make or break the presentation of any Thanksgiving feast. The good news is, when you make your potatoes as captivating as your bird, nobody will see it coming and when the opportunity comes to do the unexpected, Premier Meat Company likes to be there to guide the way. Here are some sidekick dishes that simply won't take a back seat.
Roasted Butternut Squash
A sweeter alternative and tender squash gives both color and complexity of flavor to your meal. Next to any big bird or honeyed ham, these roasted cubes will shine but not dominate the presentation. Click above for full recipe!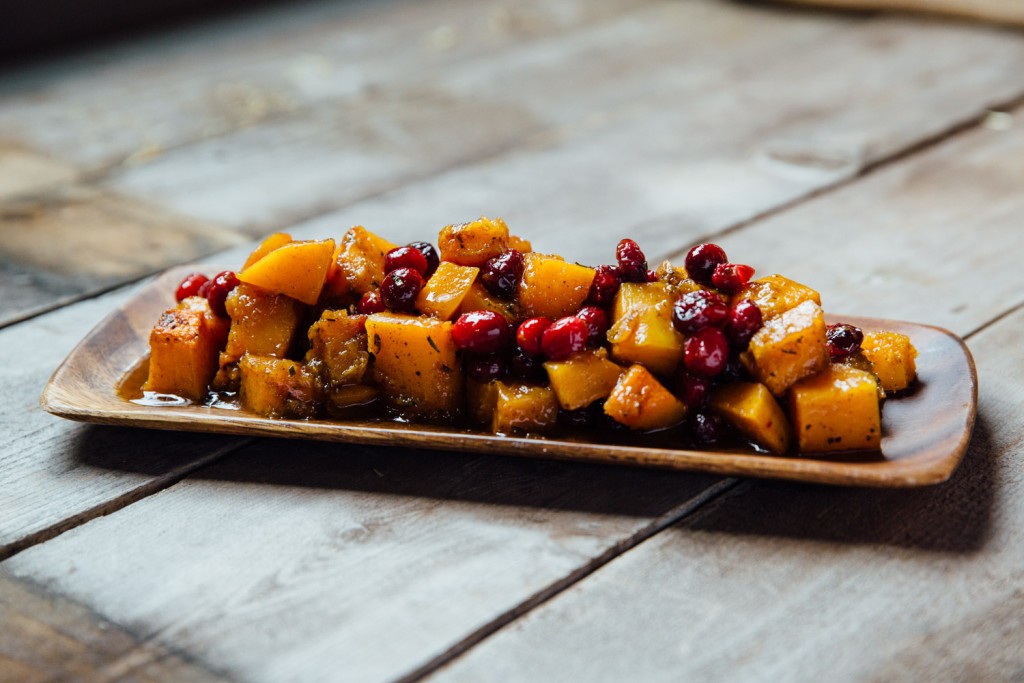 Macaroni and Cheese
Bring out your favorite mac and cheddar/parmesan/cottage cheese recipe for thanksgiving, the clan will thank you! Prep in a lovely casserole dish and bake at 350°F for 30 minutes until bubbly, then remove and let cool. For a beautiful presentation, leave mac in the oven until golden crust forms.
Haricot Vert with Pecan and Maple Vinaigrette
If you're bored of the same steamed greens, add some pecans to get a little nuts. Boil the french-variety green beans in salt water then toss in a whisked mixture of oil, vinegar, mustard, maple syrup, salt, and pepper. Toast some pecans in the oven to top your flavorful side of green vegetables.
Crispy Roasted Potatoes
A beautiful alternative to classic mashed potatoes, these crispy roasted morsels need not gravy or sour cream, as they carry all the flavor power themselves. Perfectly pairs with any meat entree you would serve on the Thanksgiving table. Click above for full recipe!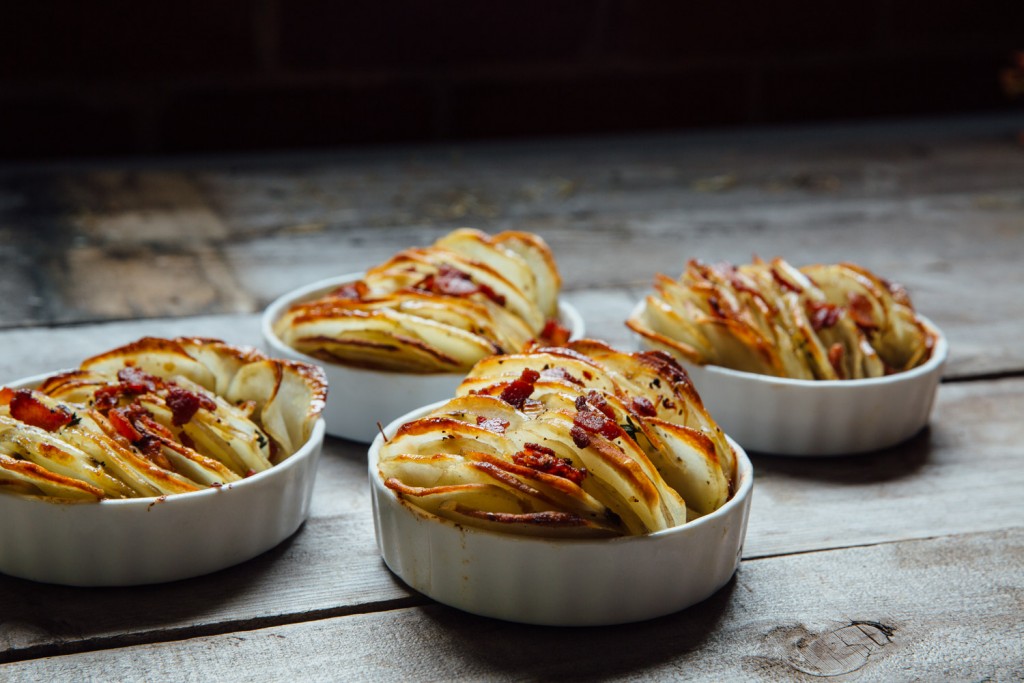 Spinach Artichoke Casserole
Artichoke hearts and our most underrated leafy greens come together amazingly in a spinach and artichoke casserole, held together in a bed of cream cheese and mushrooms. Carefully manage the cheese-to-vegetable ratio and have yourself a delicious and healthy Thanksgiving side.
Corn Bread
A popular trick to sweeten up your corn-based biscuit is adding honey to the batter, but we like to mix things up, especially for the holidays, so we'd add some chipotle powder or chopped jalapeno for a sweet/spicy kick.
Roasted Asparagus
When made correctly, this elegant thin vegetable is crunchy to bite and a powerful source of fiber and vitamin A with no fat content. However, when prepared adventurously, asparagus is a flavor powerhouse wrapped in bacon or dressed in a raspberry sauce. Make whichever suits your fancy.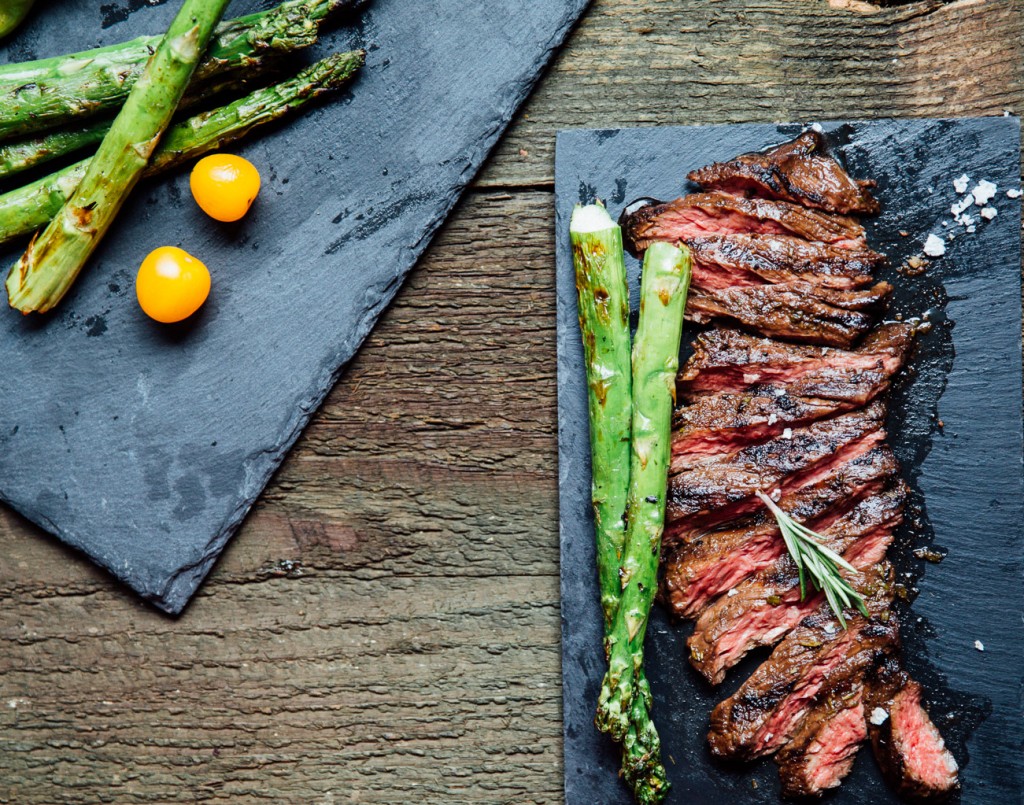 Mashed Sweet Potatoes
A delicious twist on a Thanksgiving classic, mashed sweet potatoes mix the saccharine charm of a sweet potato pie with the mashed nostalgia of the usual thanksgiving spud. Sweeten with butter and maple syrup, and top with marshmallow fluff.
Quinoa with dried Cherries
Sautee your dry quinoa in a pan of olive oil. Sautee with butter and diced shallots. Deglaze with white wine and add in chicken stock. Once your quinoa is cooked, add in some dried cherries and you will have an exciting and gorgeous guest at dinner this holiday season!
Roasted Brussels Sprouts
Now, these leafy buds have a bad rep in the mainstream foodie world. Well, the solution to a bland recipe, as we like to think, is to go with a classic roast. Cut your sprouts into halves and coat in some olive oil, season with salt and pepper, then rub in some garlic, rosemary, and chipotle powder. Pop it in the oven at 400°F until crispy and serve.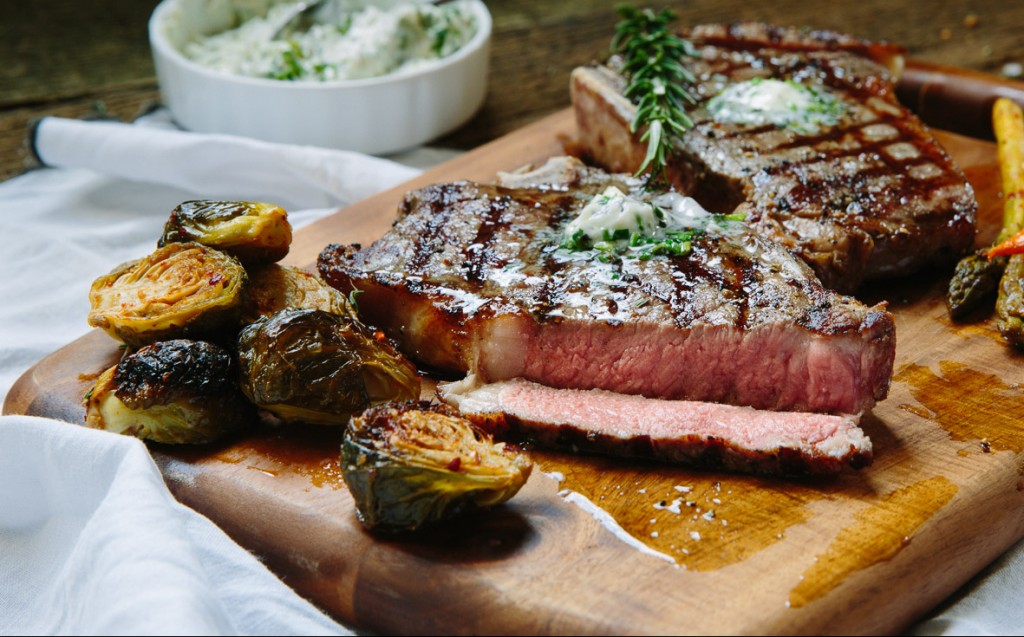 When Thanksgiving day arrives, have a delectable and decorative feast awaiting your hungry guests. For entree inspiration, read our article on Thanksgiving Turkey Alternatives and break the mold this holiday season. Show your loved ones how thankful you are for them when you lavish them with premier, artisanal meat from our online store today.