This recipe puts lamb to use as an alternative to traditional meatballs and the distinctions of this dish continue all the way to a dressing that strays from the classic marinara. Embark on this seemingly arduous journey of preparation and be rewarded when you lavish yourself and your family with quality at dinnertime.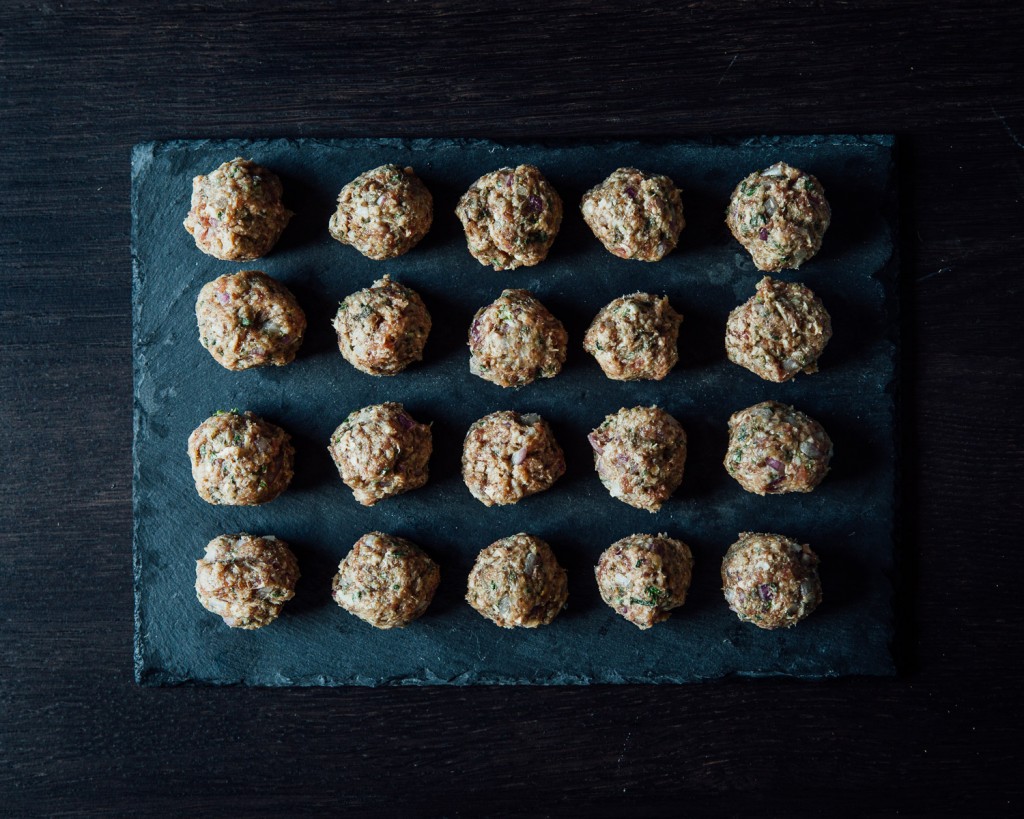 INGREDIENTS
1 teaspoon oregano (greek preferably)
1 medium shallot minced
2 tablespoon chopped mint
2 tablespoon good olive oil
1/4 cup bread crumbs
1 egg slightly beaten
2 teaspoon dijon mustard
1/2 teaspoon ground coriander
1/2 teaspoon ground cumin
3 cloves garlic, crushed
1 lb ground lamb
Angel hair pasta
1/4 cup olive oil, divided
2 crushed garlic cloves
1/2 red onion, slcied
1/2 cup kalamata olives
cherry tomatoes
1/4 cup lemon juice
4 tablespoon butter
salt and pepper to taste
feta cheese to top
torn mint leaves to top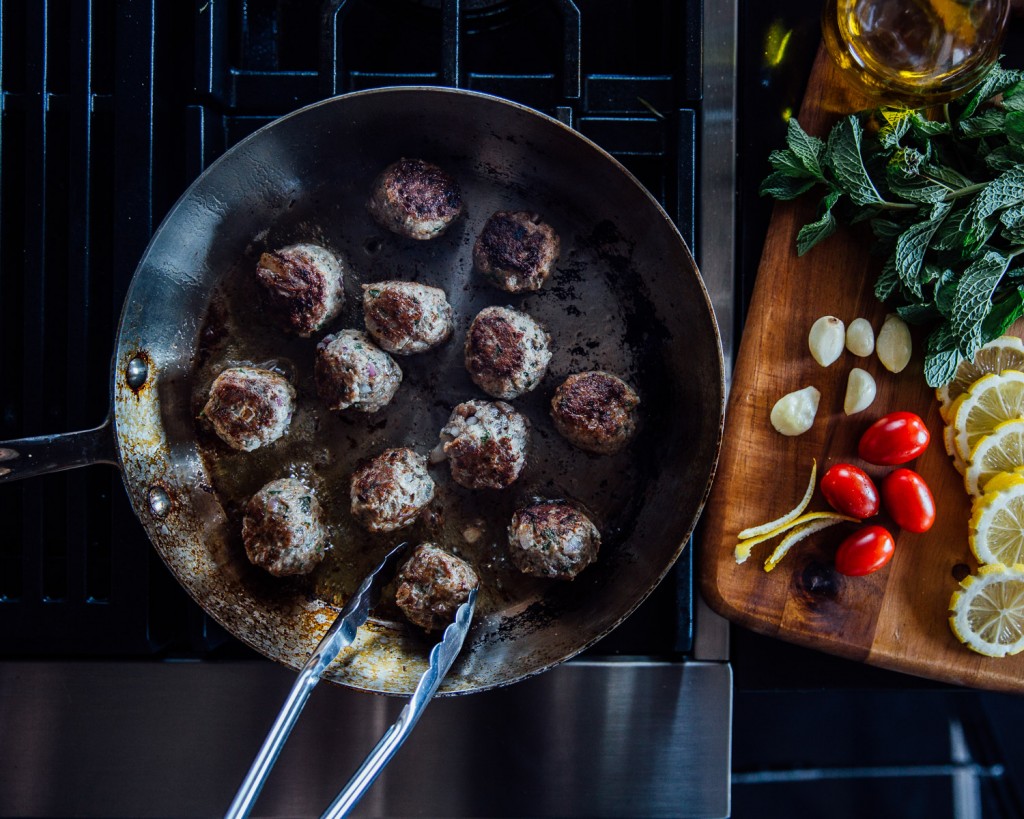 DIRECTIONS
Take your ground lamb and put in a bowl then mix in the first ten ingredients. Make meatballs to desired size. Meanwhile put a large pot to boil over high heat. Once the water is boiling, add salt and place the pasta into the boiling water. Cook until soft (approximately 6 minutes) then drain and let rest.
Once you have formed all of your meatballs, prep a skillet on your stove over medium heat. Drizzle half of your olive oil to heat and add meatballs a few at a time.
Making sure you aren't crowding the meatballs in the pan, turn to brown the balls on each side (about 2 minutes per side).
In the same pan you grilled your meatballs, add more oil and sautee your onions until they are translucent. Add in the olives and tomatoes to sautee. Then and lemon juice to deglaze pan and let reduce. Add your butter then salt and pepper to taste. Now that your sauce is done, add in your pasta and toss in pan to coat.
Move pasta and sauce from pan to plate and top with meatballs, feta cheese and torn mint leaves. Enjoy immediately.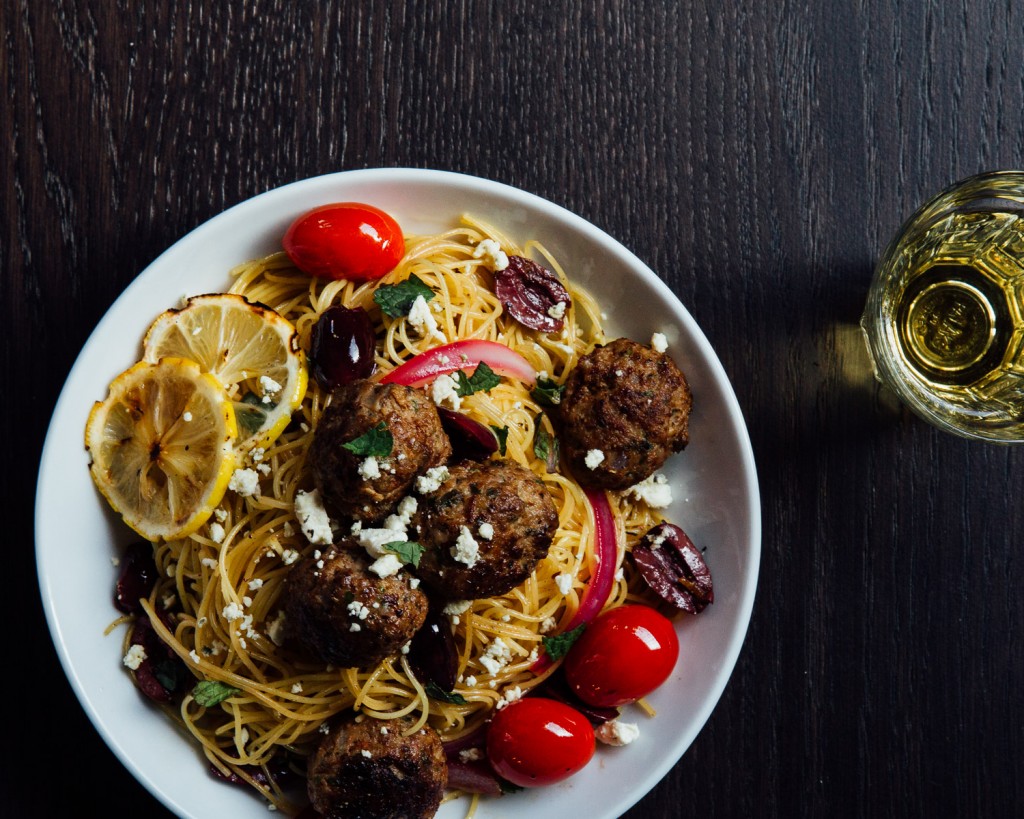 Like having fresh ideas for dinner? Like us on Facebook and follow us on Twitter for weekly updates and never be short of new dishes to try.
Every meal is a new adventure, follow our Instagram for daily inspiration.
Buon Appetito!