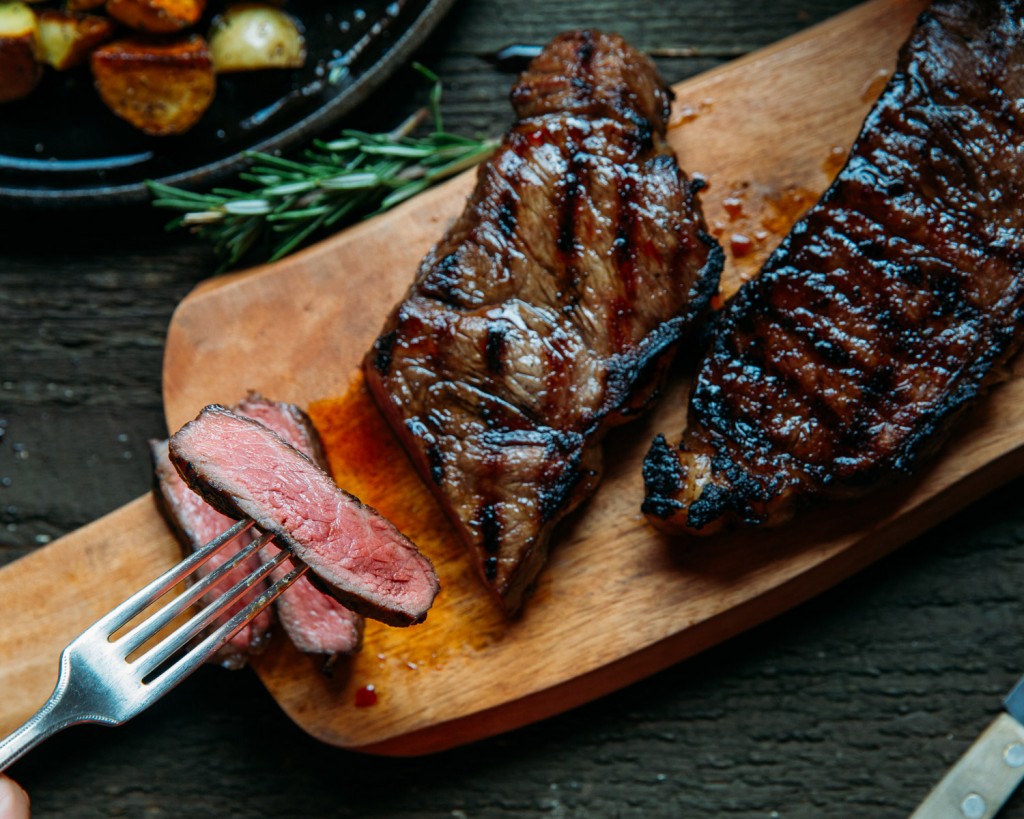 First things first: what is the Paleolithic diet? The premise is essentially this: stay healthy and lose weight by consuming only foods we are genetically designed to eat. Genetically meaning through evolution, so only the foods we've been eating throughout history all the way back since before our caveman ancestors rubbed two sticks together and started ordering their filets medium-rare.
The original homo sapiens would never count calories yet they were built like a quarterback and didn't suffer from modern, preventable diseases like diabetes, chronic obesity, and Alzheimer's. This is because they didn't have to worry about their vegetables having been grown with steroids and pumped with pesticides, or if their seafood had unhealthy preservatives because their tuna didn't come from a can. They ate their food as it was available, wild-raised and seasonal, the way nature intended.
So, since you're only eating foods that are naturally accessible through hunter-gatherer methods, that means eliminating things like legumes, alcohol, starches, all processed foods, and even grains and dairy from your diet! If your great-great-great-great-great aunt Wilma couldn't have it, it's off the table for you.
Instead, Paleo meals are made with foods like:
Lean Meat – Grass-fed, not grain-fed
Fowl – Free-range chicken, duck, hen, turkey
Fish – Wild-caught fish
Eggs – Look for Omega-3 enriched eggs
Vegetables – Eat as many as you'd like
Oils – Olive oil, coconut oil, avocado oil – think natural
Seasonal Fruits – Fruits are high in natural sugar, so be wary
Nuts – High in protein but also in calories, so be wary as well
Tubers – Sweet potatoes and yams
So, are our meats "paleo"? The answer is: of course! We have a wide selection of fresh, paleo-friendly proteins to choose from, including grass-fed beef and free-range poultry. The most challenging part of most diets is knowing where to get the fresh, healthy foods you need to make your nutritional endeavor successful. We curate our proteins from all-natural family farms and make them available for delivery right to your doorstep because here at Premier Meat Company, we like to do the tough stuff for you.