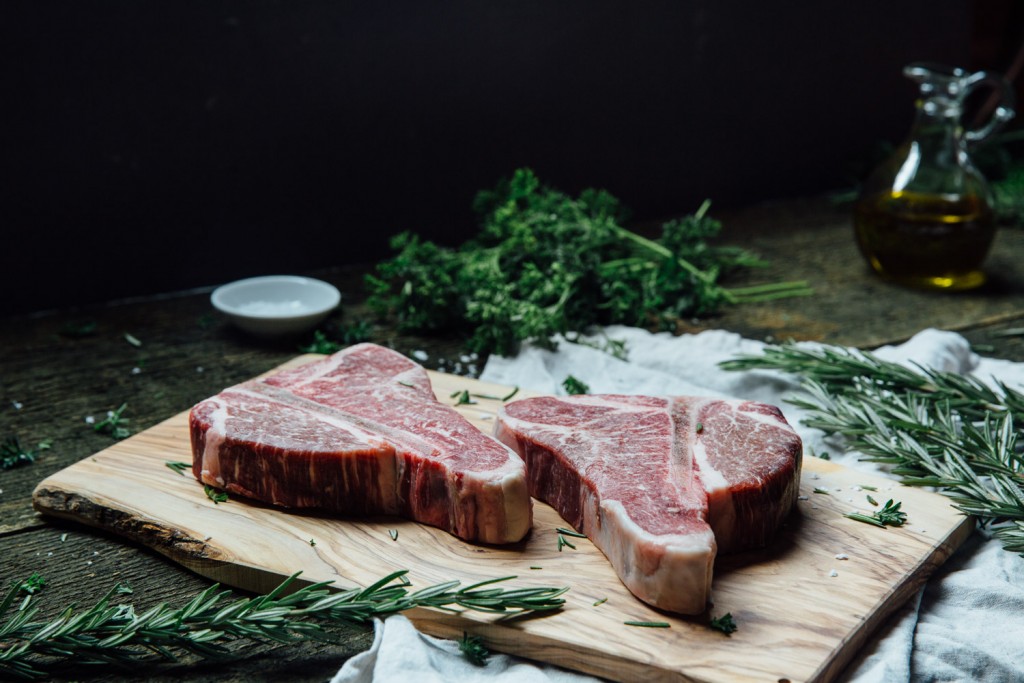 Our beef selection is available for delivery when ordered through our online store. We have a variety of gift assortments available at all price points and due to our high level of care and quality, our meats make excellent gifts that your loved ones cannot wait to use.
The premium beef selections at Premier Meat Company include filet, steak strip, top sirloin, ribeye, flat iron, porterhouse, and more. We have a variety to choose from and whether you're feeding one or four or more, there is enough premium beef for every person to enjoy. Now, with our new subscription model, you can ensure you always have a selection of beef to eat, on time every week!
Buy Best Prime Steak Online!
Prime beef is always served at the finest restaurants and steakhouses such as Boa Steakhouse, Nobu, and Bestia. These three fine dining establishments, among so many more, all serve their best steak dishes of USDA Prime quality beef provided by Premier Meat Company in Southern California. From local sustainable farms to the Premier Meat Company warehouse, to the high-end restaurant known as your dining table, your beef stays fresh and USDA Prime quality all throughout its journey.
Our Guarantee: Fresh Meat Delivery
It might be a bit difficult to wrap your head around a "fresh meat delivery" concept. For one, fresh meat is purchased at the grocery store. And two, you're probably concerned about the "fresh" part of this delivery service before anything else.