A tender source of protein with melt-in-your-mouth satisfaction, beautiful colors, delicious flavors, the smell of fresh ingredients and the sizzling of a searing filet of cod. Every meal is an experience and this dish works every sense to fully satiate all your dinner needs.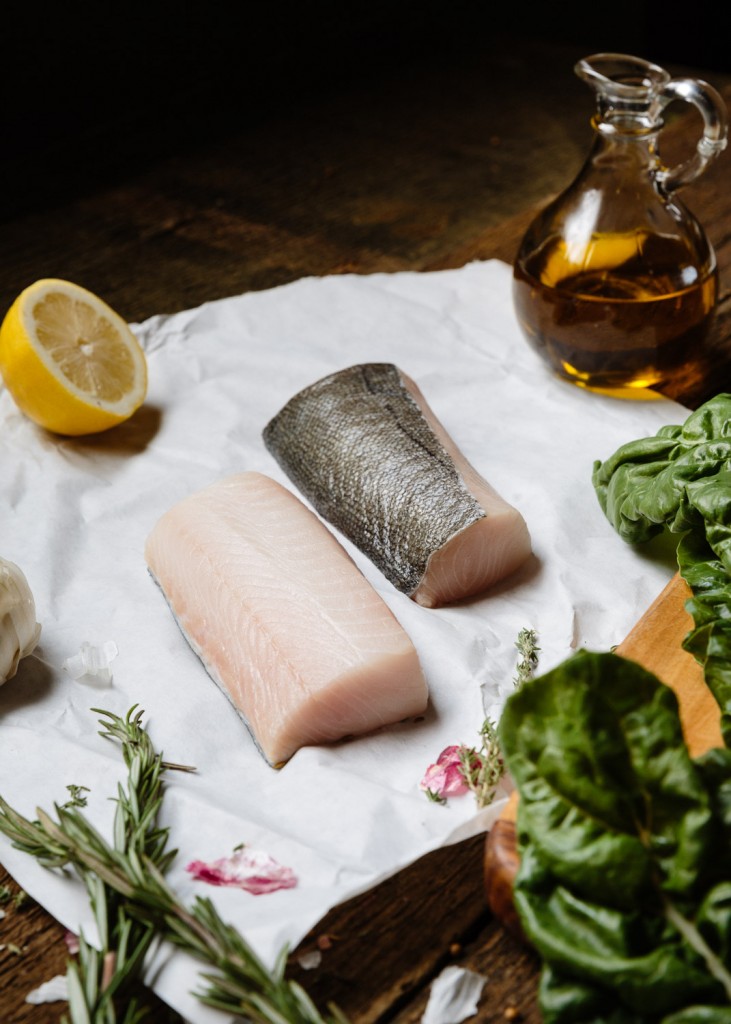 INGREDIENTS
1 lemon
1/4 teaspoon coriander seeds
1/4 teaspoon cumin seeds
2 tablespoons olive oil
2 (8oz) black cod skin-on filets
salt and pepper to taste
1 garlic clove, chopped
1/4 teaspoon red pepper flakes
2 bunches swiss chard
2 tablespoons black olives, pitted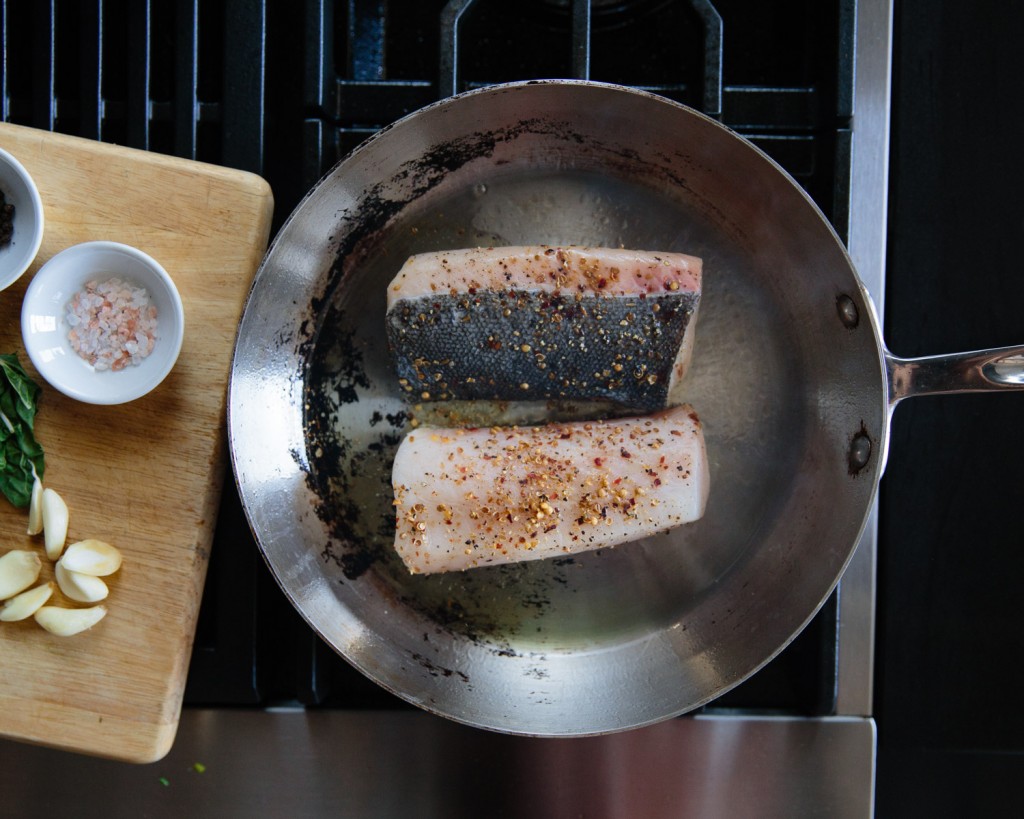 DIRECTIONS
Start by boiling your lemon in a saucepan under its height in water. Use a heat-proof weight to hold the lemon underwater and bring to a simmer. When the lemon is tender to pierce, remove and cut in half, then let it sit to cool. Scoop out all the lemon pulp and strain into a small bowl. Zest the peel and add the chopped zest to the pulp.
Toast your coriander and cumin seeds in a skillet for around 3 minutes until slightly darkened. Grind the seeds. Heat 1 tablespoon of oil in a large skillet over medium heat. Season the fish with the spices, salt and pepper. Place the filet skin-down in the skillet and sear until browned and crisp. after 5-6 minutes, it is ready to turn over. Cook until it is opaque in he center, about 2 more minutes.
Heat remaining 1 tablespoon of oil in a large skillet over medium heat. Add in garlic and red pepper flakes and continue to stir until fragrant, another 30 seconds. Add handfuls of chard and toss, allowing it to wilt but not burn and season with salt and pepper. Cook until chard is tender and set aside.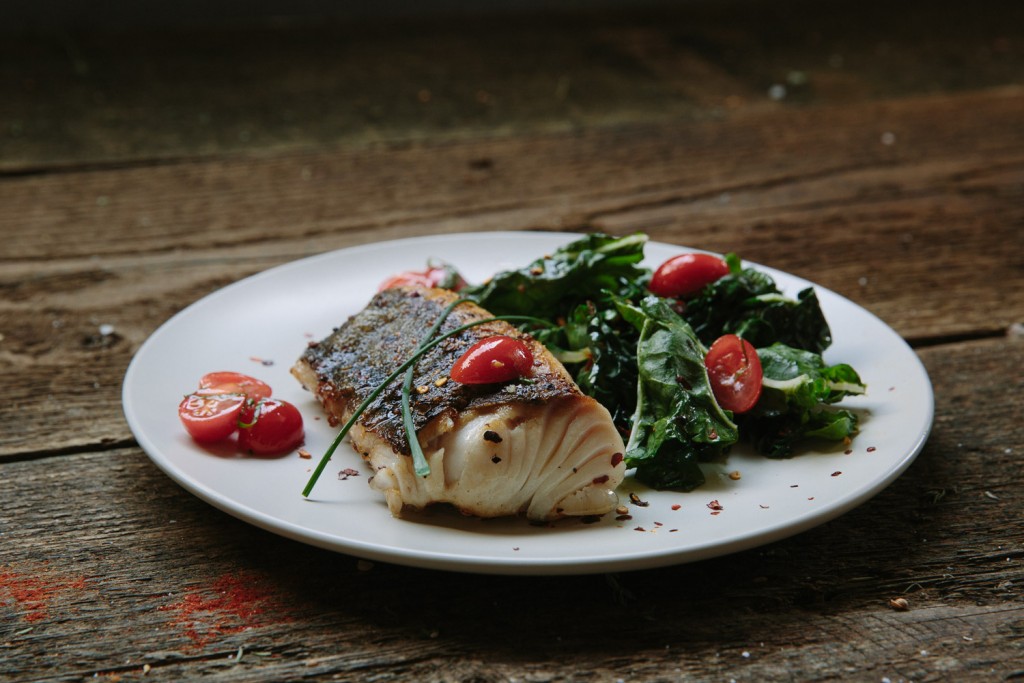 Mix olives and lemon mixture into the chard. season with more pepper flakes and salt, if needed. Serve chard and fish together and enjoy.
To stay current on all our newest recipes, follow us on Twitter and like us on Facebook ! Or if you just can't get enough pictures of food, check us out on Instagram for a daily helping.
What a catch!