The sweetness from the blackberry and the bite from the Jalapeño give this tenderloin an Asian influence reminiscent of BBQ pork. The more you baste, the better it tastes.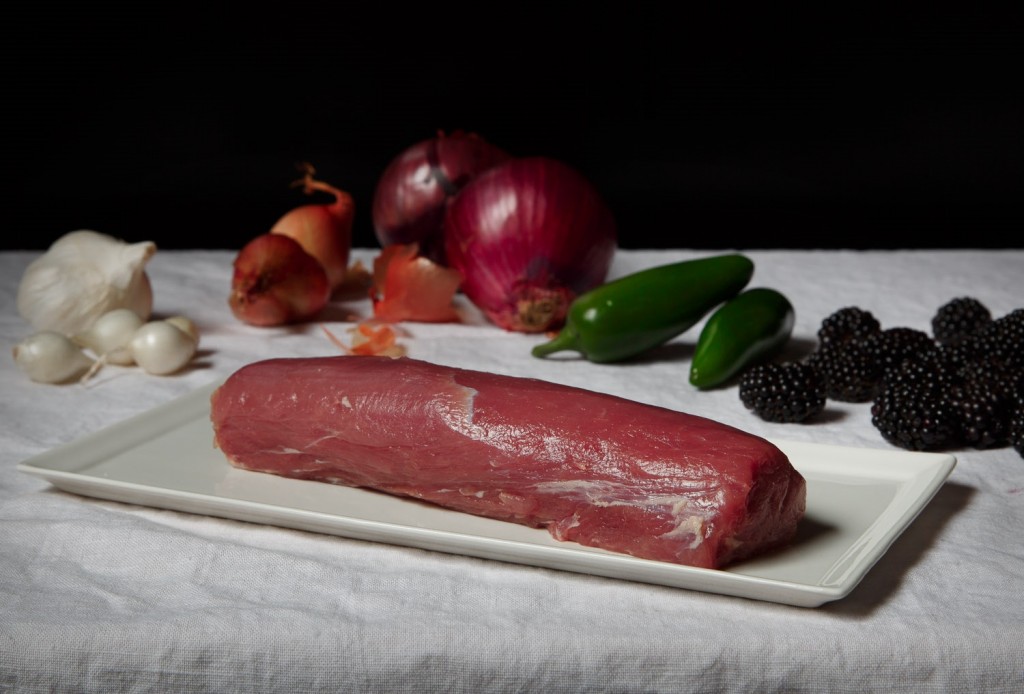 Ingredients
2 12 oz pork tenderloin
2 pounds pork tenderloin, silver skin removed
Blackberry Jalapeno Glaze, recipe follows
1 tablespoon olive oil
1 teaspoon freshly cracked black pepper
salt to taste
Directions
preheat oven to 400*
Rub the pork with the olive oil and season with 1 teaspoon salt and freshly cracked black pepper.
Preheat a grill pan to medium heat.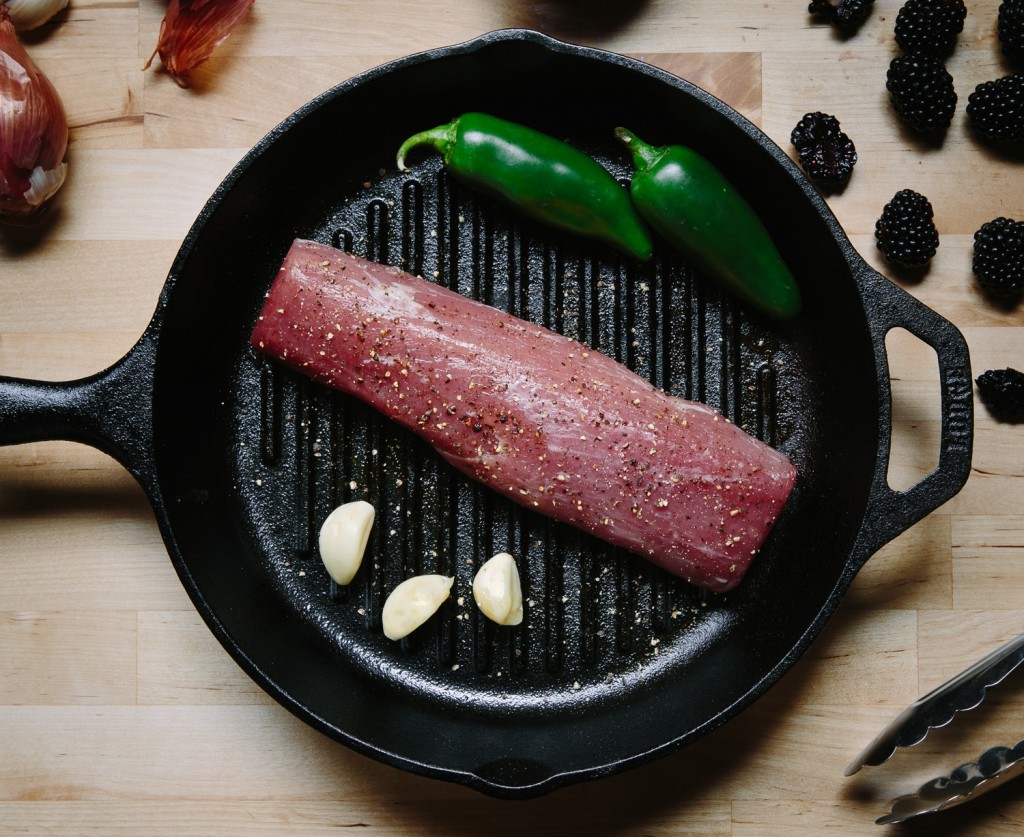 Add the pork tenderloin and cook for 4 minutes on each side, browning evenly and the internal temperature registers 135 degrees F on an instant-read thermometer. At this point, evenly spread some of the glaze over the pork. Cook in the oven for 4 to 5 minutes. Continue to baste with sauce in 5 min intervals for a total of 15 mins. Remove the pork from oven to a cutting board and keep it warm tented with aluminum foil.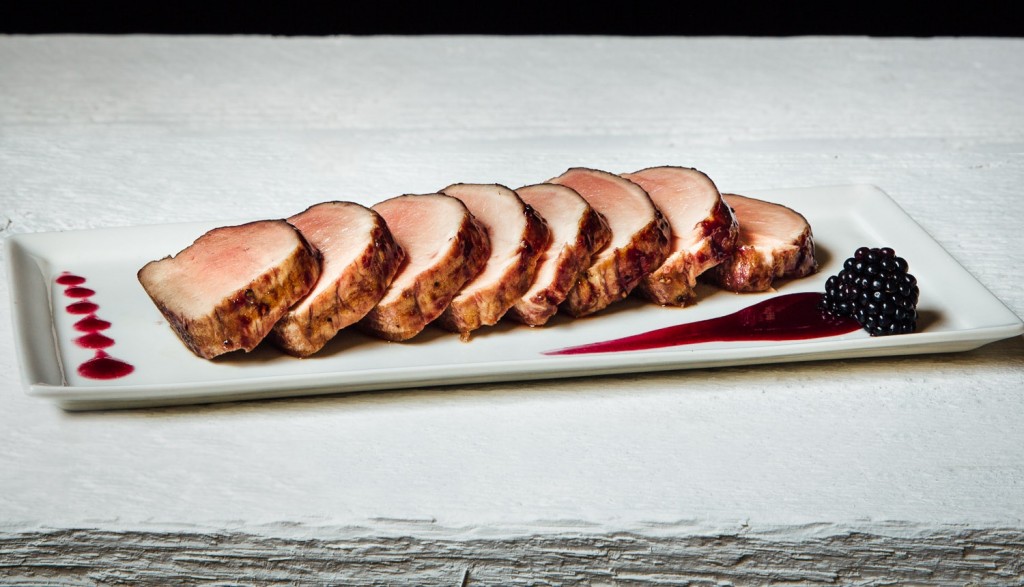 Slice the pork, arrange the slices on a serving platter and serve with remaining warm glaze.
Blackberry Jalapeno Glaze:
Add the butter to a saucepan over medium-high heat. Once melted, add the jalapeños and garlic and sauté for 3 to 4 minutes. Stir in the blackberry preserves and 1 cup wine and combine well. Simmer until reduced by half. Add the cornstarch to the remaining 1/4 cup red wine in a small bowl and mix well. Pour the cornstarch mixture into the pan and cook for 5 to 6 minutes more. Keep the glaze warm until serving.
To keep up with all our latest posts, follow our Twitter and like us on Facebook and never be short of new recipes to try.
If you can't get enough pictures of food, follow our Instagram for daily helpings!
Enjoy!