A sweet and spicy marinade takes advantage of the versatile flavor of free-range chicken. This incredibly simple meal leaves no reason not to eat healthfully on a time budget. Serve as a snack or pair with a side of salad.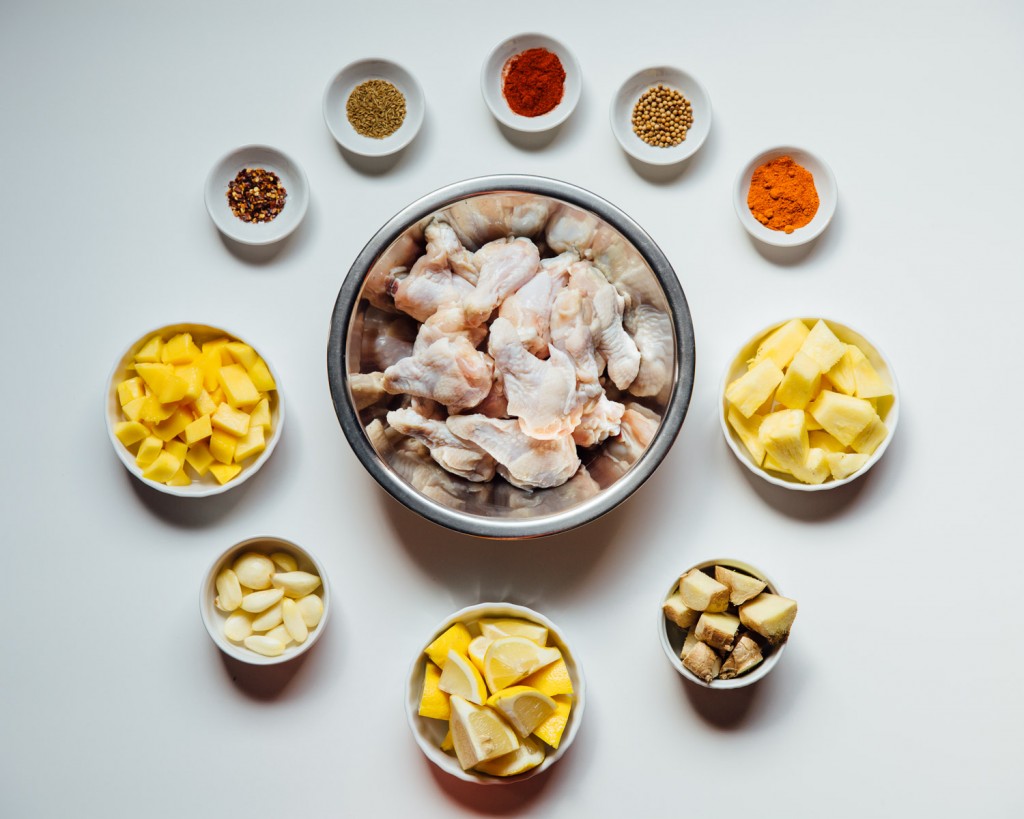 INGREDIENTS
2 lb chicken drummettes
1/2 fresh pineapple, cut into pieces
1/2 fresh mango cut into pieces
juice from one whole lemon
2 tablespoons extra virgin olive oil
1/2 teaspoon cayenne
1/2 teaspoon chipotle chili
1/2 teaspoon paprika
1/2 teaspoon ground coriander
1/2 teaspoon ground cumin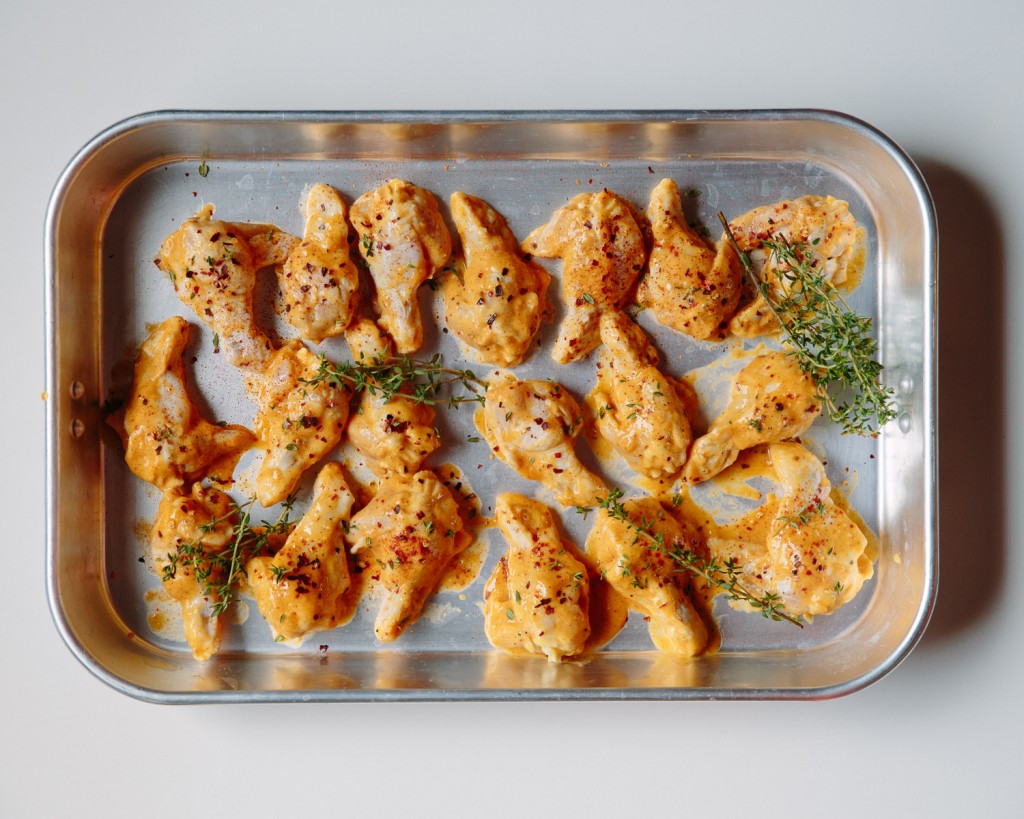 DIRECTIONS
Wash your chicken then put in a shallow baking sheet. Preheat your oven to 375°. Put the last 9 ingredients in a blender and puree to make marinade. Cover the chicken pieces in the marinade , cover baking sheet with foil, and bake in the oven for 45 minutes. Baste occasionally for best results.

Stay in the loop of all our fresh new recipes by following our Twitter and liking us on Facebook. Also, follow our Instagram for daily pictures of delicious food.
Yum!