Premier Meat Company High Quality Pork Cuts
Possibly the most popular cut of pork, the pork chop, has built itself a reputation for being a tender, flavorful and meticulously handled cut and is held to the same standard as any beef steak. Our family of professional butchers knows this. That's why our artisans undergo rigorous 18-month training before they become qualified handlers of all Premier Meat Company protein products.
A Guide to our Pork Chops
Pork chops all come from one part of the hog: the loin, which runs along the back of the pig from hip to shoulder. Here is a guide to our premium chops of pork and where our expert line of butchers are cutting them from.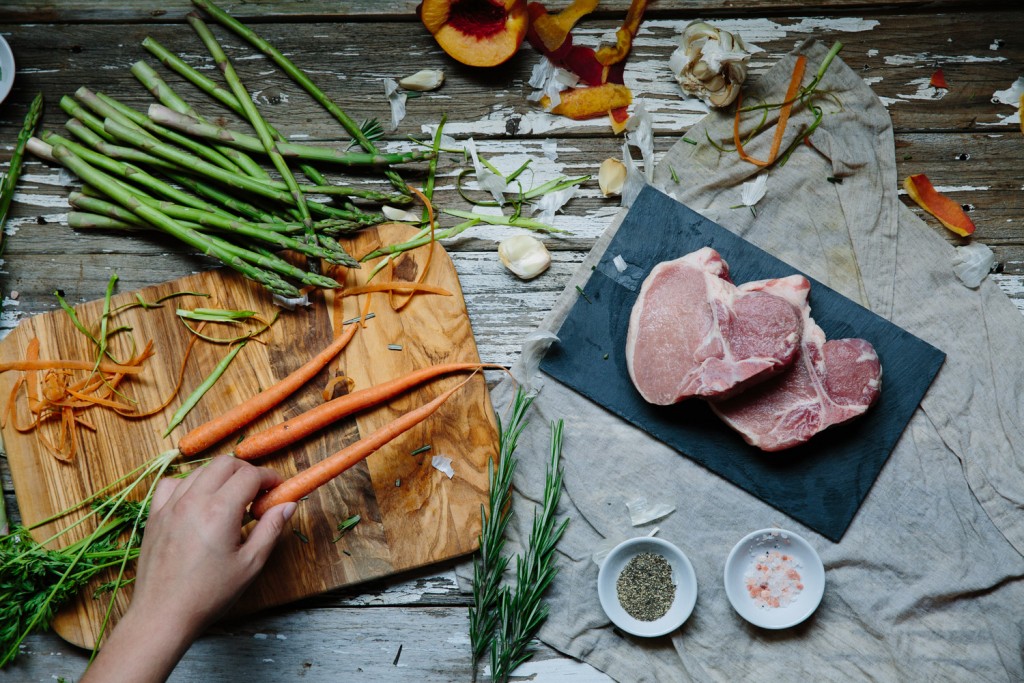 1. Pork Loin Porterhouse
Featuring a fresh pink color, the pork loin chop is the "Cadillac" of pork chops. This cut comes from the hip part of the loin and includes a piece of the tenderloin and loin, separated by a T-shaped bone for extra juiciness. They are commonly regarded as the most tender and flavorful chop, however, given that the loin and tenderloin cook at different rates, they can be a tricky chop to master. Porterhouse can be grilled, broiled, or roasted, but sear on a cast-iron pan for best first-time results.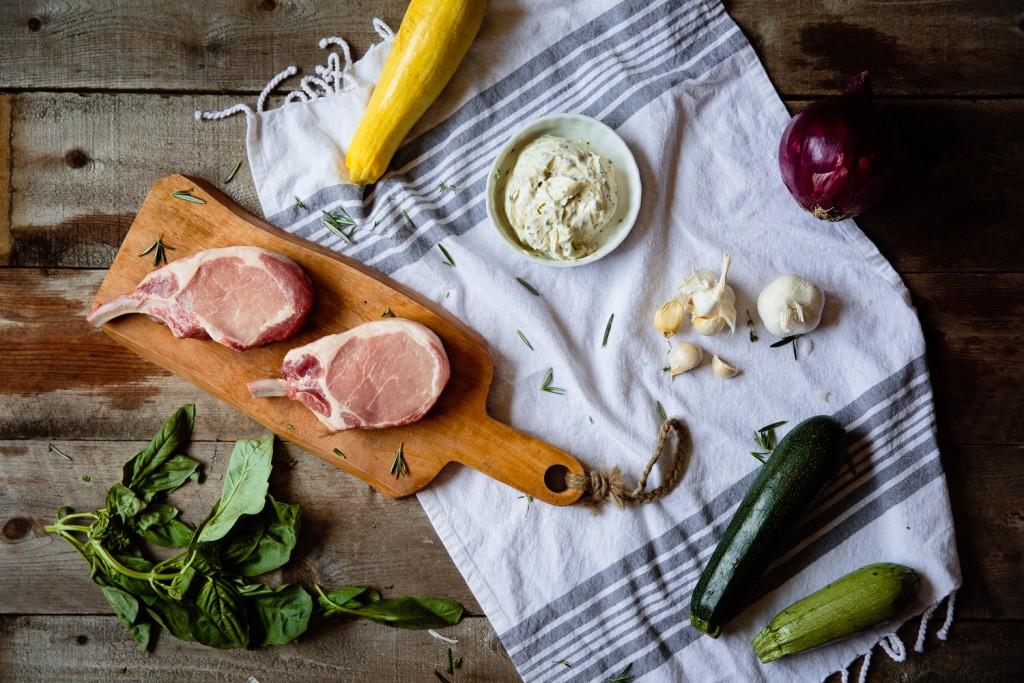 2. Pork Rib Chop
Cut from the center of the pork loin, this tender, meaty chop includes a T-shaped rib bone that has been stripped and cleaned (frenched) so that it is visible from one end. This cut is all loin meat and may contain a layer of fat running along the side. The rib chop, when cooked, is incredibly tender and lean and has a mild pork flavor.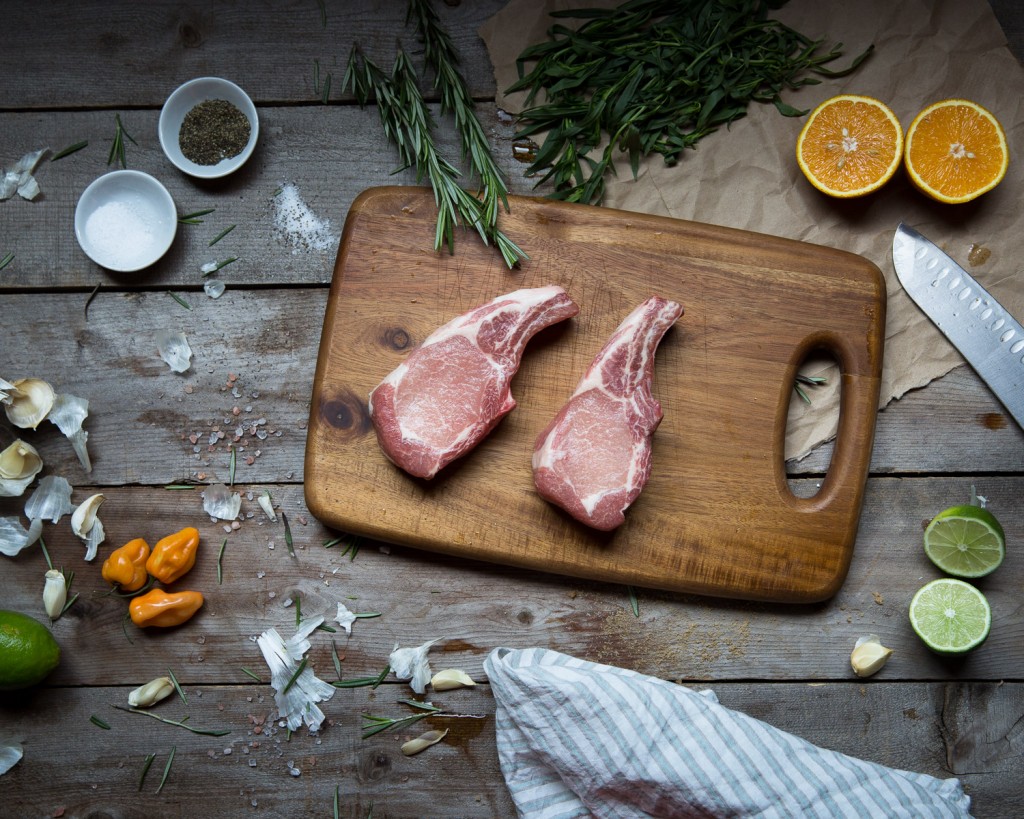 3. Pork Shoulder Chop
As the name suggests, this chop is cut from the upper part of the loin near the shoulder and creates drool-worthy pulled pork dishes. Well-marbled and deliciously flavorful, this bone-in cut of pork melts into mouthwatering heaven when roasted, braised, or barbecued. The shoulder chop is loaded with flavor but should be tenderized before cooking for a tender consistency.
Other Chop cuts
Sirloin Chop
These cuts are from the hip area toward the back of the loin. They include parts of various muscle groups such as the loin and tenderloin and include a slice of hip bone. These cuts are usually tough so are used exclusively for stews, brining and braises.
Boneless Chop
The Boneless Chop is cut from the top of the loin, and is basically a rib chop without the rib bone. Since this cut has no bone, there is nothing protecting from overcooking or conducting heat within the meat for an even sear. This chop typically lacks fat and as a result, might cause the meat to be less flavorful.
Other Pork Cuts We Offer:
Pork Tenderloin
Pork Stew Cubes
Niman Ranch Spiral Half Ham
Pork Rib Rack 8-Bone Frenched
All our pork products are sourced from sustainable, all-natural family farms that are held to high standards of sustainability and humane husbandry. The result of these methods of raising is highly delicious, abundantly nutritious restaurant-quality meats that Premier Meat Company handles with pristine care. Browse our pork cuts on our online store and have any artisan meat cut on your doorstep within 48 hours when you order today.