When you mix the leafy flavors of fresh cilantro with the subtle sourness of ripe limes and the delicious, melt-in-your-mouth meaty-ness of a fresh, never frozen skirt steak, you treat yourself to a delicious, tender steak that won't cut too much into your day.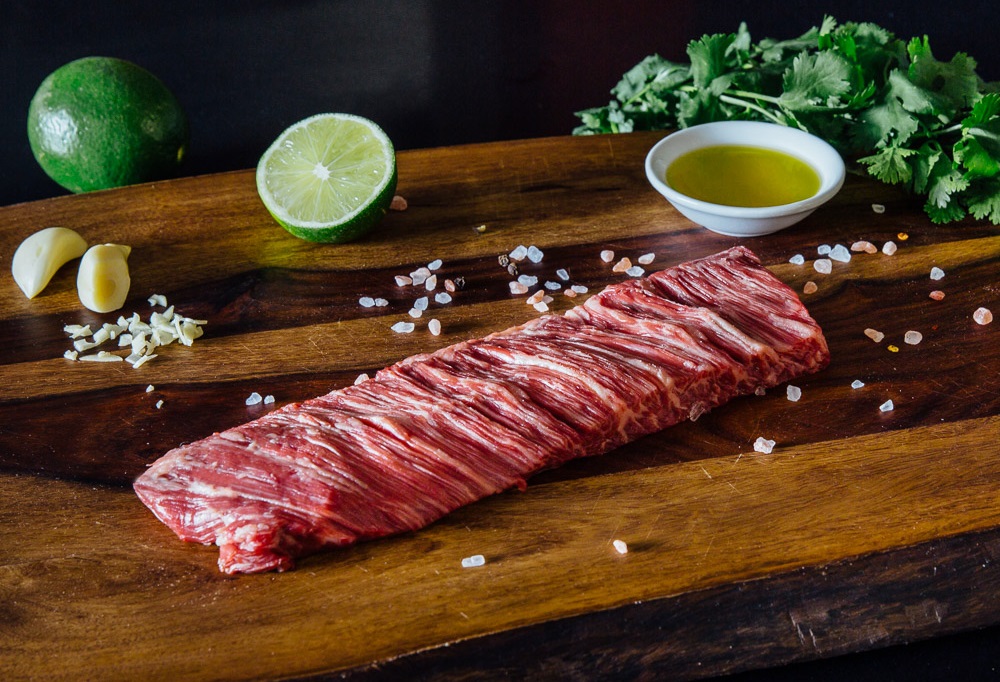 Ingredients
2 lbs Skirt Steak
EVOO- 4 tbsp
Fresh Cilantro- 1 bunch
Fresh Lime- 4 limes
Garlic- 3 to 4 cloves
Red Onion- 1/2 small
Salt and pepper to taste
Directions
Roughly chop cilantro, garlic, and onion
Juice all 4 limes into a small bowl, mix with chopped cilantro, garlic, and onion
Add EVOO to lime juice and veggies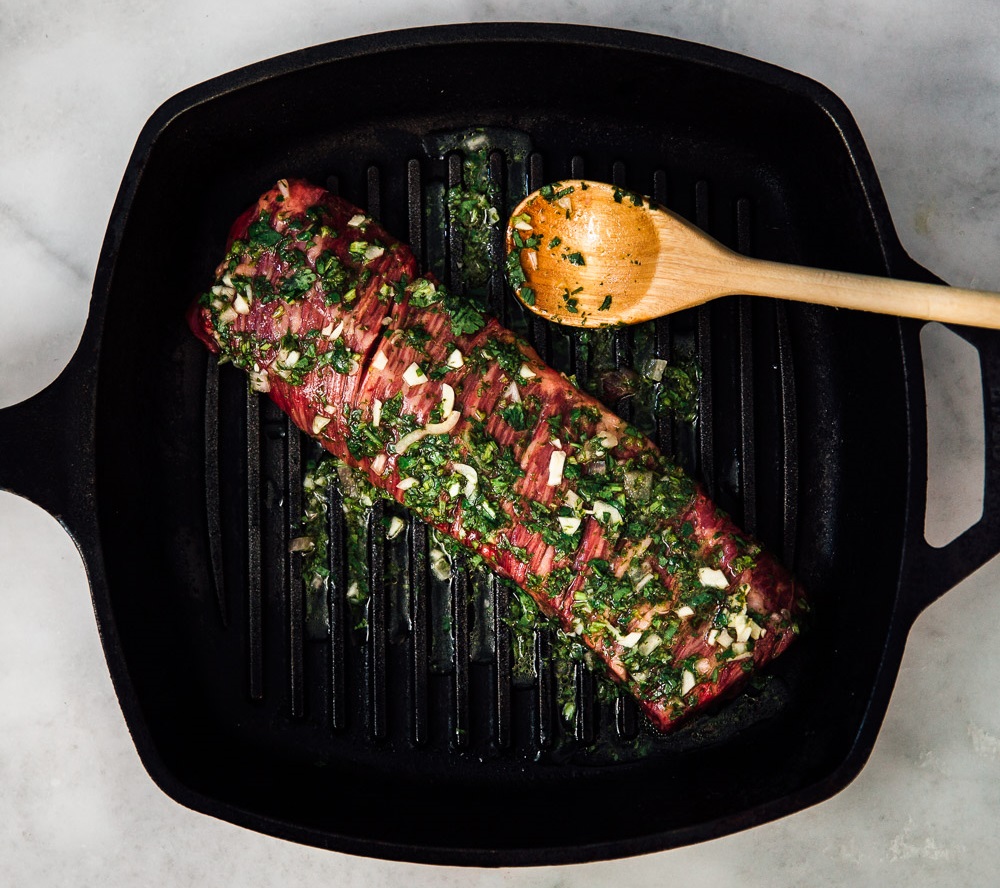 Score the skirt steak with a fork or meat tenderizer.
Place Flank Steak into a plastic gallon bag and pour marinade over the steak. Rub the marinade into the steak.
Allow to marinade on hour or up to overnight in the refrigerator.
Remove marinating steak from fridge and heat grill to medium high.
Season steak with salt and pepper and Grill 5 to 8 minutes on each side.
Allow meat to rest for 5 minutes before slicing thin against the grain.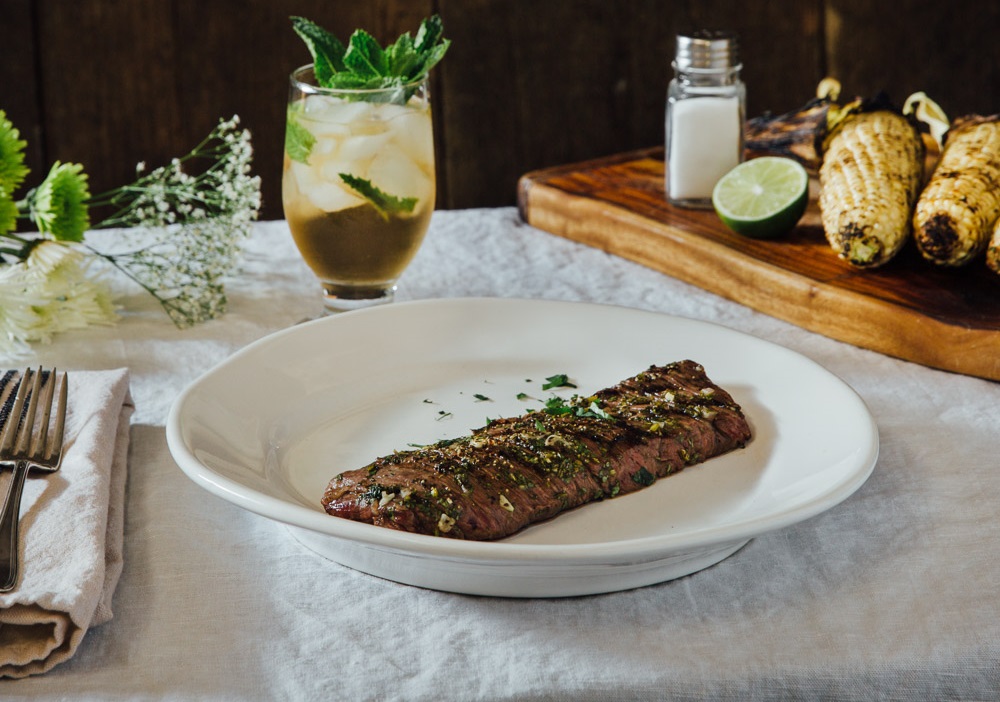 If you liked this recipe, follow us on Twitter and like us on Facebook to stay current on all our fresh, new content.
Or if you just can't get enough pictures of delicious food, check us out on Instagram for daily helpings!
Bon appetit!