Packed with protein and a rich source of vitamin D, halibut serves well grilled, poached, broiled or baked, and is mild enough to be paired with just about anything. Dress the fish with an herb and lemon coating for a bright, lively kick.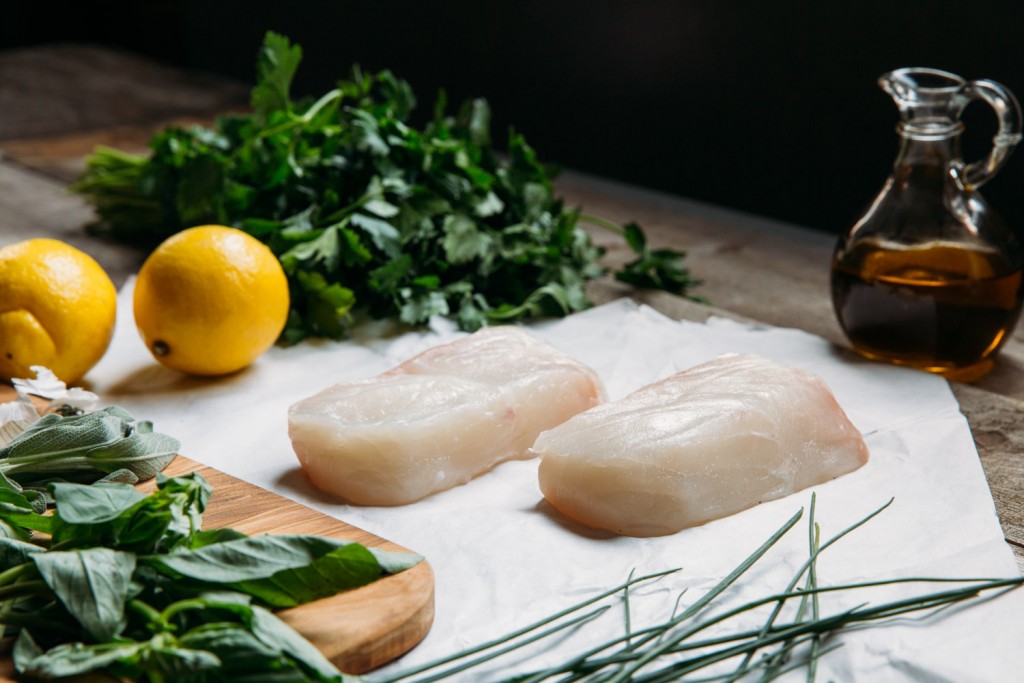 INGREDIENTS
2 1/2 tbsp fresh lemon juice
2 tbsp olive oil
2 garlic cloves, crushed
1/2 tsp grated lemon peel
3 tbsp thinly sliced fresh basil
2 tsp drained capers
4 5- to 6-ounce halibut steaks (about 3/4″ thick)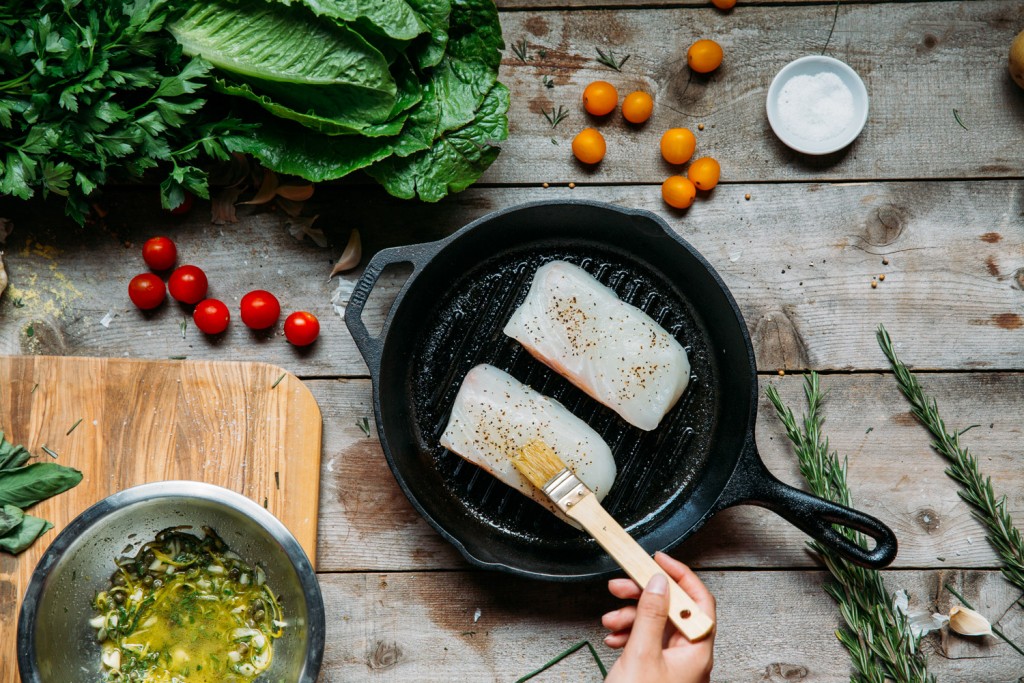 DIRECTIONS
Whisk the lemon juice, olive oil, crushed garlic cloves and grated lemon peel in a small bowl to blend. Stir in 2 tablespoons of the fresh basil and capers. Season the vinaigrette to taste with salt and pepper. (Can be prepared 1 hour ahead. Let sit at room temperature.)
Prepare the barbecue at medium-high heat, or preheat broiler. Season halibut steaks with salt and pepper then brush with 1 tablespoon of vinaigrette, dividing equally. Grill or broil halibut steaks until just cooked through, about 4 minutes per side. Transfer fish to plates. Re-whisk remaining vinaigrette and pour over fish. Garnish fish with remaining 1 tablespoon Basil and serve.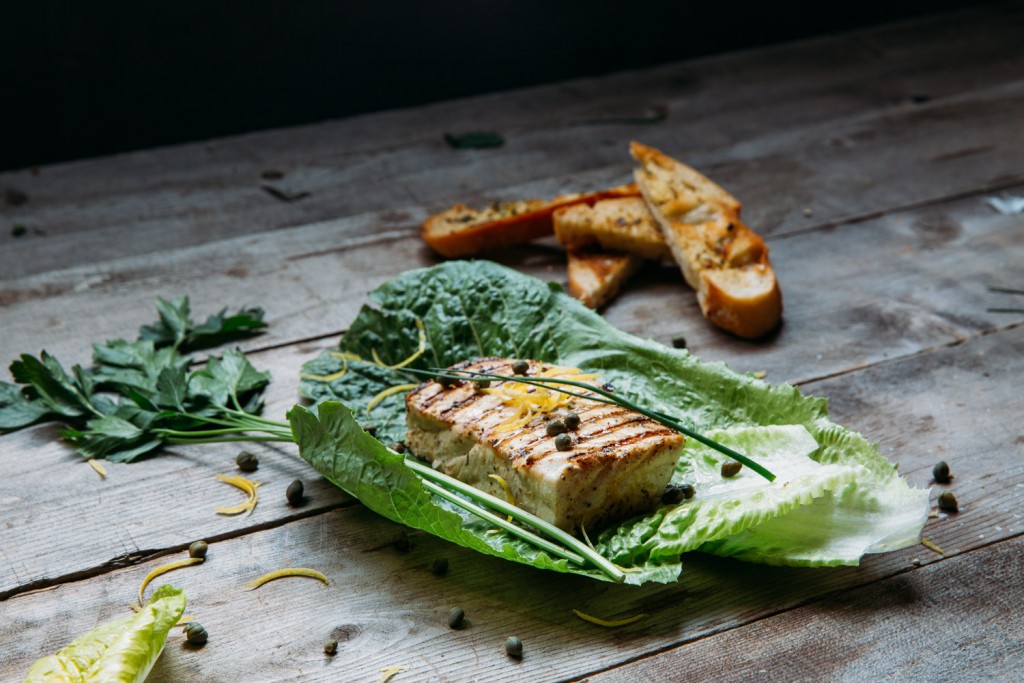 Serve with a side of salad, soup or vegetables for a full, nutritious meal.
Want to get all our latest recipes right when they go up? Follow us on Twitter and Instagram and like us on Facebook for all the latest deals and updates!
Enjoy!