If you're having the whole congress of ghosts and shroud of ghouls over this holiday season, you'll want to use every trick and treat you have up your sleeve. Whip up some of these halloween pumpkin trifles for a holiday dessert they will just love to death.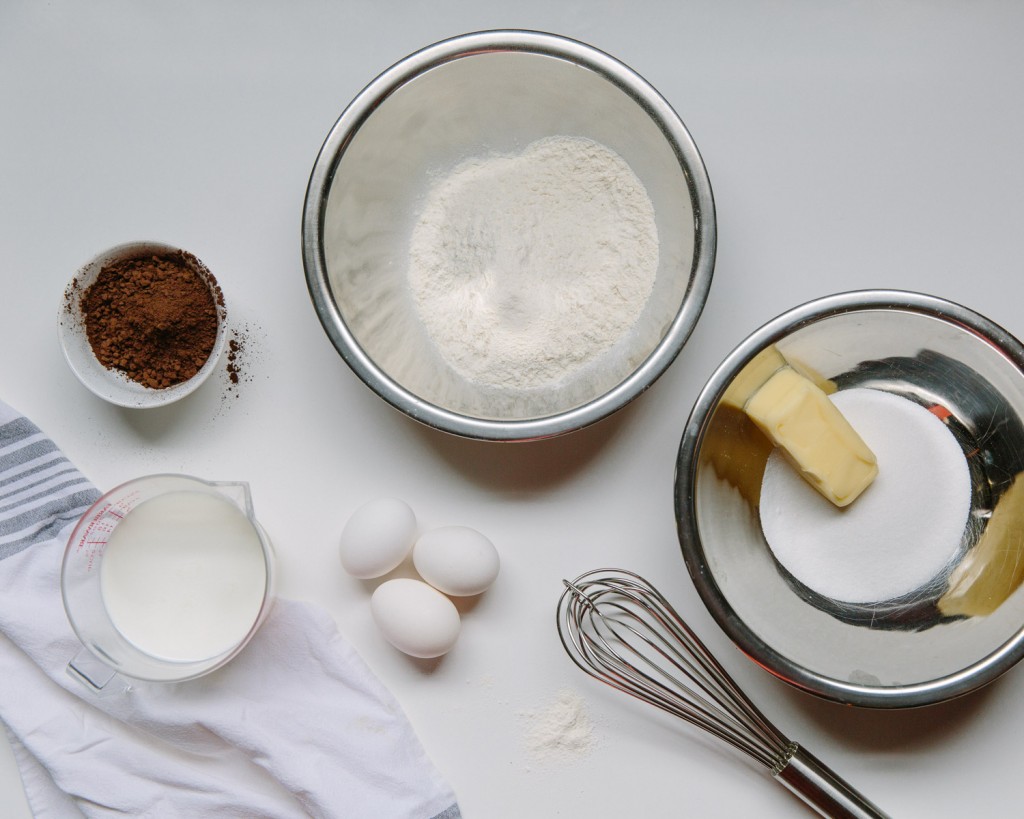 CHOCOLATE CAKE:
1/2 cup butter
1 cup granulated sugar
2 eggs
1 tablespoon Sweetened Cocoa Powder
1 Tablespoon Black cocoa powder
2 oz pure vanilla extract
2/3 cup buttermilk
1 2/3 cup all-purpose flour
1 teaspoon baking soda
2 teaspoons distilled white vinegar
DIRECTIONS
Preheat oven to 350°F.
Grease an 8 inch round cake pan with nonstick cooking spray, then line the sides with parchment paper.
Cream butter and sugar together in a mixing bowl until fluffy then add eggs until full incorporated. Add in the cocoa powders a little bit at a time, mixing after each addition. In another cup, mix your buttermilk, salt and vanilla. Alternate adding your flour and buttermilk mixture to your creamed butter and sugar mixture, fully incorporating after each addition. In a separate bowl, mix your vinegar and baking soda together then immediately add it to your batter, folding it in with a rubber spoon. Do not use mixer for this.
Pour your batter into your pan and bake for 25 minutes, checking after 20 minutes.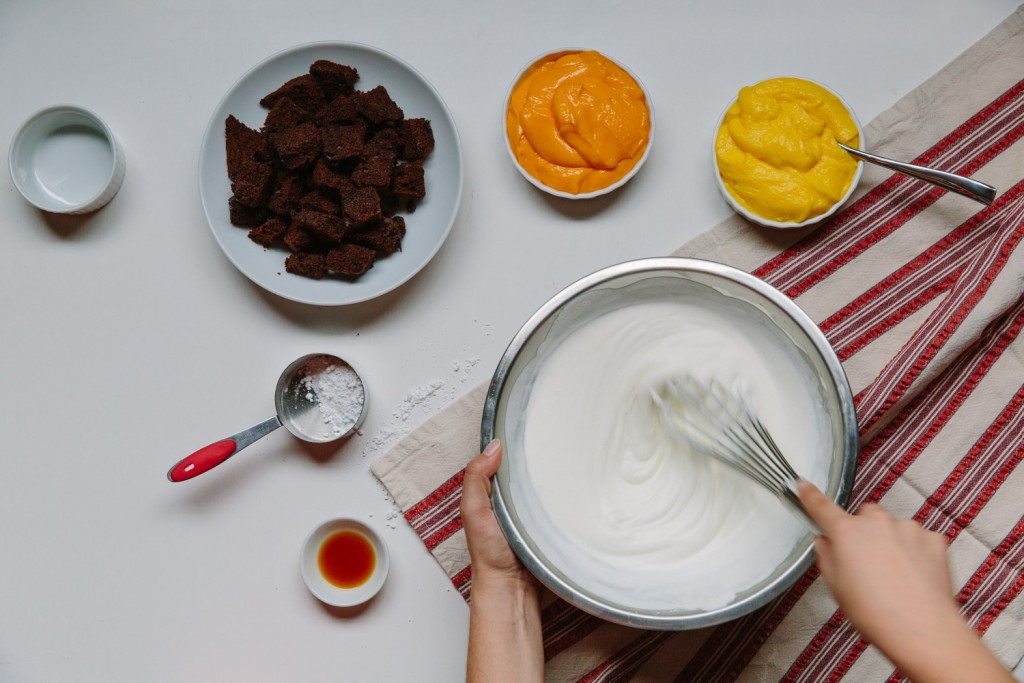 PUMPKIN PUDDING
1/3 cup corn starch
1/2 cup granulated sugar
1/2 teaspoon cinnamon
1/8 teaspoon nutmeg
1/8 teaspoon cloves
3 cups cold whole milk
3/4 cups pumpkin pie filling
1 tablespoon vanilla extract
DIRECTIONS
Combine cornstarch, sugar, cinnamon, nutmeg, cloves, salt and milk in a blender or food processor and pulse until well blended. Alternatively, combine all ingredients in a bowl and whisk vigorously. Transfer to a heat proof bowl and place over simmering water for approximately 15-20 minutes and stir, making sure the bowl isn't touching the water. The pudding is ready when the mixture coats the spoon. Add pumpkin pie and stir. Add vanilla and stir.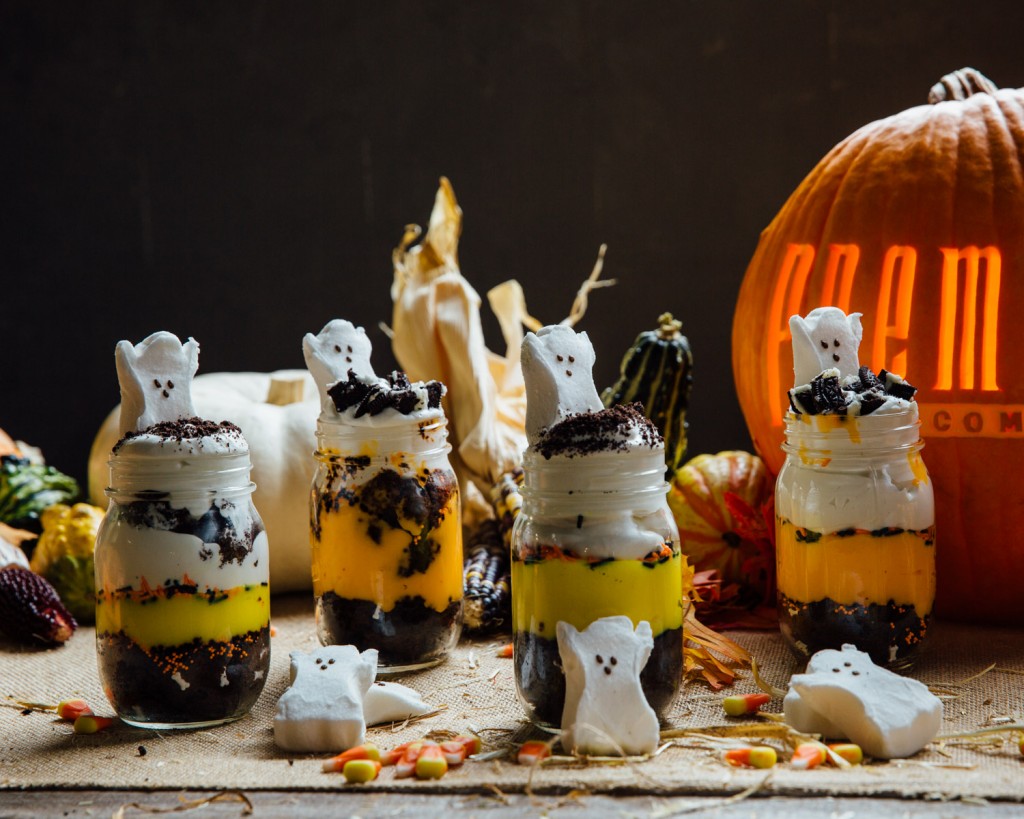 ASSEMBLE THE TRIFLE
Break up your chocolate cake into chunks and layer the bottom of your cup or jar. Pour festive sprinkles then pack the cake in. Add a layer of pudding than another layer of sprinkles. Top with whip cream, crushed oreos, and spooky ghost peeps to finish off your hauntingly delicious treat!
Haunt us on social media this holiday season, you wont regret what you find. Stalk us on Twitter and creep on our Facebook for spooky surprises! Or if you just can't get enough pictures of food, check us out on Instagram for a daily fixing.
Happy Halloween!