Where There's Smoke, There's Flavor: How to Turn Your Grill Into a Smoker
Do you love smoked barbecue as much as we do at Premier Meat Company? You can invest in a thousand-dollar smoker, or you can indulge your D-I-Y side and turn your own grill into one. If you enjoy trying new outdoor enterprises, this fun project will put your grilling skills to the test!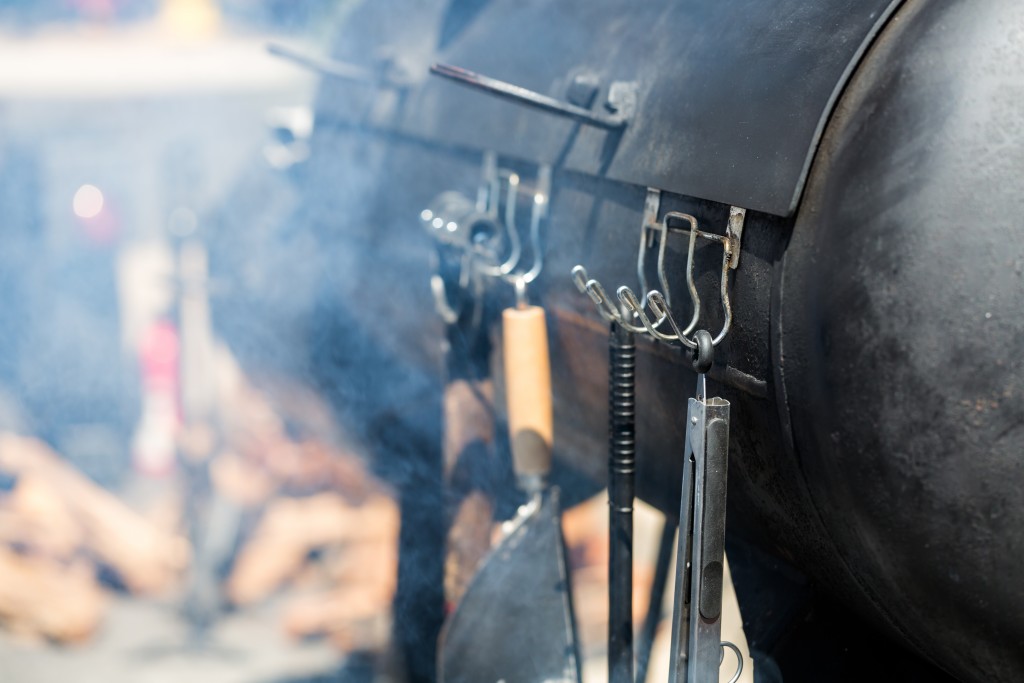 10 Easy Steps to Smoke Beef, Chicken, Pork and Fish.
1. Soak your chips. Use hardwood chips (not chunks, not sawdust) and soak them in water for a minimum of two hours – although overnight is best. You'll find wood chips in the grilling section of your local home improvement store. PMC's favorite hardwoods to smoke with are mesquite, hickory, cherry and alder.
2. Fill a disposable aluminum drip pan halfway with wateR, and place the pan under one side of your grill. Your meat will go above this pan.
3. Smokers use indirect heat, so keep the flame away from your food. Build a fire on the opposite side of your charcoal grill (or light just one side of your gas grill). Windy day? Make sure your fire is on the windward side of the grill.
4. Add several handfuls of soaked wood chips directly on top of the hot coals. If you're using a gas grill, first put the chips in foil pouch with holes poked on top. Place this pouch directly on top of the burner under the bottom grate.
5. Rub your meat in your favorite spice mix, and wrap it in heavy duty foil. Unlike regular grilling, you don't have to wait for the grill to heat up. Go ahead and place your meat in the smoker.
6. Stay safe! Check your grill at least once every 90 minutes. You may need to add more wood chips and/or charcoal briquettes during the process. Otherwise, keep the lid closed.
7. Keep your grill at 225-250 degrees Fahrenheit, the ideal temperature for smoking. Cook it slow and low, maintaining an even temperature. You may have to adjust your grill's vents.
8. Baste your meat with sauce during the last 30-45 minutes.
9. Your meat is done when it begins to fall off the bone, or the fish flakes apart easily. Follow the time guidelines for smoking, and you'll have tender morsels of meat with a rich, smoky taste:
• Beef Ribs: 5 hours
• Baby Back Ribs: 90 minutes to 2 ½ hours
• Beef Brisket, Boston Butt or Tri-Tip: Up to 6 hours
• Fish: 45 to 90 minutes
• Pork Shoulder: 1 hour per pound
• Chicken Breasts & Thighs: 2 ½ hours
10. Let your meat rest for 15-20 minutes (or up to 30 minutes for a large roast or brisket) before you dig in.
Order Fresh, Ready-To-Grill Meats Online
Smoking meat is both a science and an art. With patience, persistence, and premium natural meats from Premier Meat Company, you too can create tender masterpieces for the mouth. Place your order today through our online store or by calling our customer service line at (323) 277-9046 and start smoking premium steaks in 48 hours!