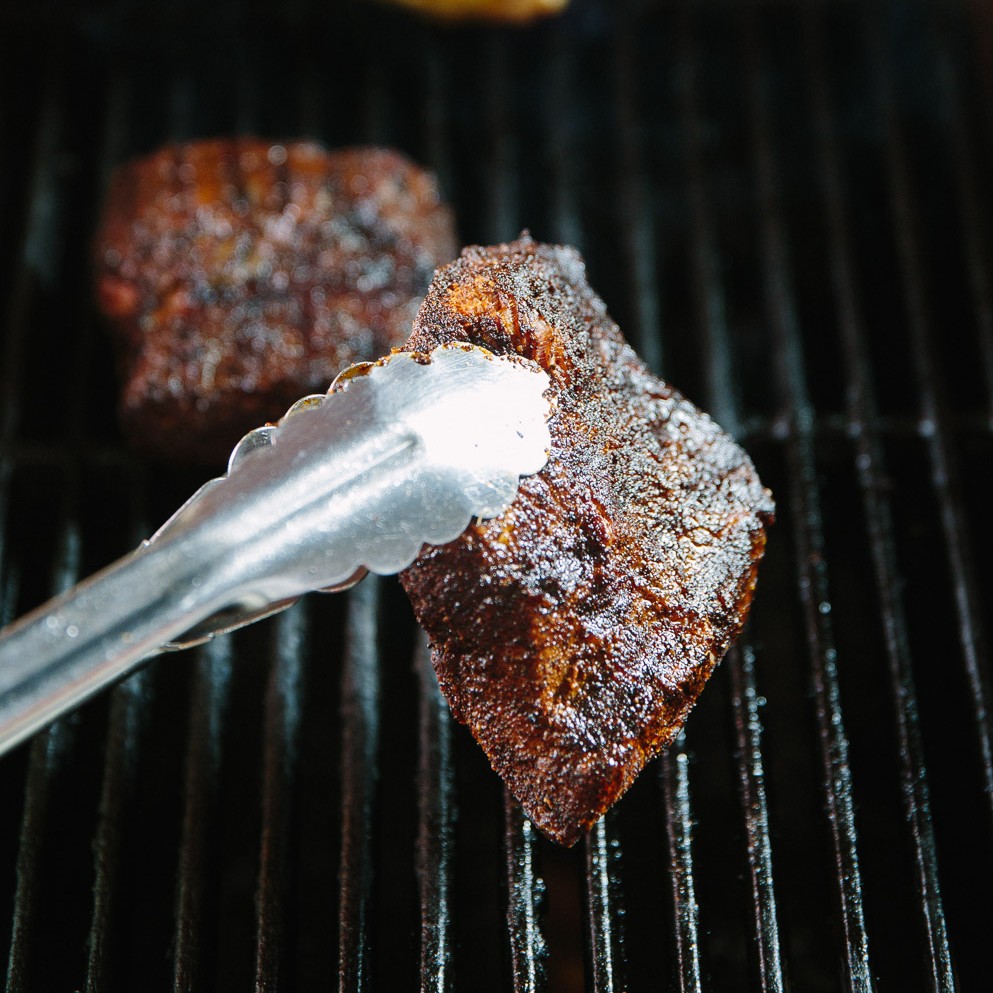 Rib eye steak is a beef steak from the ribs area of the cow, but does not get cut or presented with the bone included. (Other countries will use "rib eye steak" to refer to the beef steak with a rib bone included). For rib eye steaks with the bone, the U.S. will actually often use "cowboy rib eye" or "cowboy cut." More specifically, to locate the rib eye steak of the cow, it will be between ribs six through twelve, between the loin and shoulder.
Rib eye steaks tend to have a very nice marbling to it, meaning it will be quite flavorful, juicy, and tender. Because of this, grilling on a cast iron skillet or roasting it slowly in the oven are top cooking methods, as it allows the meat to cook in its own fats.
These steaks in particular are quite flavorful when cooked to the desired doneness, even when it is seasoned only with salt and pepper! Extra seasonings or sauces or marinades are not absolutely necessary compared to other meats, but they are still welcome. But simple salt and pepper seasoning means the person can take more notice to the natural flavor and texture of the meat without any other overpowering flavors. Just remember to allow your ribeye steak to sit for a few minutes after cooking so the juices can settle – cutting into it too quickly means the juices will release and your bites will be a tad drier!
Perfect Steaks for the Perfect Doneness
To order fresh steaks, visit our online store and place your order today. Our steaks come fresh, 1″ thick and ready to grill to your desired doneness!