Be a Pro in the Kitchen
Filleting a fish is like an art form. There is a certain technique to doing it cleanly and properly. It will take a few tries at first but after that, you'll get it down. It's quite helpful to know this skill so that you can get all the meat and zero bones when you're cooking your own whole fish (or are served a whole fish at a restaurant). Plus, when you buy a whole fish at the market rather than one that has already been filleted, you're getting more, for less (and at a better price)!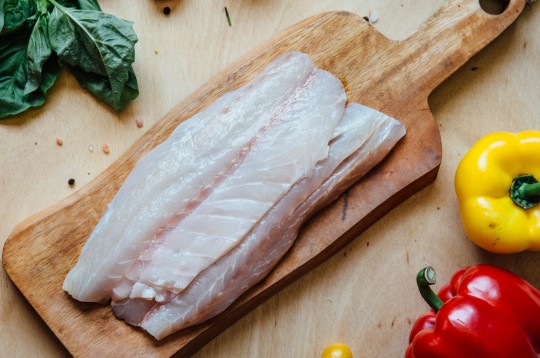 Making the First Cut
1. The knife. If you don't have a filleting knife, use one that is long, thin, and very sharp. Do not use a serrated knife.
2. Have a large, flat surface to work on. Use a cutting board or lay down butcher paper for easy cleanup.
3. Rinse the fish in cold water, then pat it dry.
4. Remove the head of the fish by slicing the knife behind the pectoral fin to the backbone. Do the same on the other side.
5. Turn the knife horizontal and cut through the body of the fish, using the backbone as a guide for your fish. Cut from head to tail with as smooth of a glide of the blade as possible. Do the same on the other side.
6. If you wish to remove the skin, hold the filet piece by the tail end of it. Make an incision one half inch from the tail end and carefully slice away from yourself between the meat and the skin.
7. Use tweezers to remove any tiny pin bones.
If you wish to keep your hands clean and fishy-free, wear latex gloves – they may also help with your grip on the fish!
To Fillet or Not To Fillet
If you're the kind of person who enjoys working for your food, then this is something you definitely want to know how to do. However, if you're not quite ready for this, or don't have the time to filet a fish, no worries! Premier Meat Company has you covered. We've got your favorite fish like wild salmon, fresh tuna, and trout that you can buy from us online and have delivered to you. What happens is that you'll submit your order, then our butchers will get right to work filleting the fish for you. After that, it's packed and shipped to you fresh, thanks to our innovating technology. It's 100% ready for you to cook when you receive it! Go to PremierMeatCompany.com to see what we have to offer.