The time has come. The holiday baton has fallen on you this year and you're starting to feel a little on edge, because until now you've never hosted a Thanksgiving. Well, you may be a beginner, but that doesn't mean you can't handle the holidays like a pro, so Premier Meat Company has put together this guide to how to host your first thanksgiving with the wisdom and grace of somebody who is not in their 20's. Here are some useful pointers, even if you've done this before.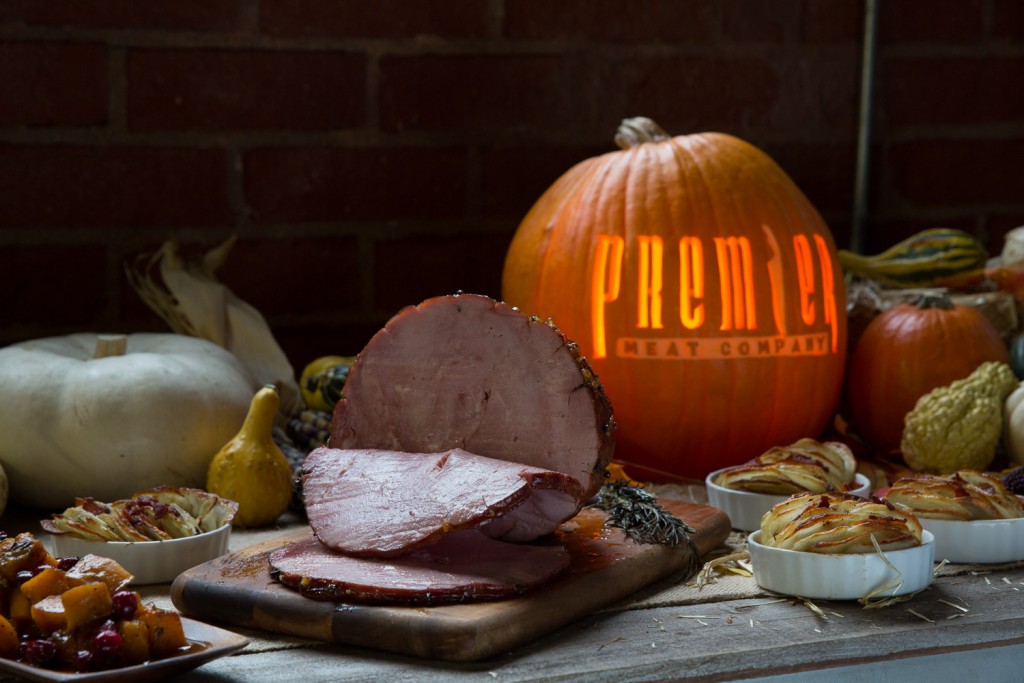 10 tips for making Thanksgiving go smooth as gravy
1. Set the table the night before
You're going to have a lot of things on your plate on thanksgiving day, figuratively. Between prepping, cooking, cleaning and (hopefully) bathing and getting yourself dressed, you simply might not have time to decorate and dress a dinner table too. So it's best to get that out of the way while you still can.
2. Set out appetizers
Nothing distracts antsy, hungry family members better than snacks. When the crowd starts pouring in and dinner's not ready, have a plate of finger foods ready to put out so your guests have something to munch on. However, make sure it's a store-bought cheese plate or some chips and dip; don't use any precious prep time preparing hors d'oeuvres on Thanksgiving morning.
3. Wash all your dishes before you start
This might seem commonplace to some experienced home cooks, but to others it is a very vital piece of advice. You never know what bowl, knife, tray or spoon you might need in a culinary emergency, but when the time comes you'll need them to be available. On that note, have some clean towels on hand as well.
4. Make one dish the superstar
If you're feeling a bit overwhelmed by everything that needs to be done, remember, not all dishes have to be masterpieces that were roasted to perfection for hours on end. One amazing entree and breathtaking side will do the trick, the mashed potatoes and biscuits can take a break. Or if you know someone who makes a killer gratin, have them bring some to share! You don't have to make everything.
5. Try recipes that don't have to be made in the oven
If you've never made a turkey, you might not know this, but they take a lot of real estate and a lot of time in the oven. You might regret springing for a whole casserole when you're trying to make space next to the roasting bird. Stove top stuffing, steamed or raw vegetables, seasonal soups, mashed potatoes, or your own homemade macaroni and cheese would all taste just as delicious.
6. Use recipes you've tried at least once before
This doesn't mean you can't spruce up a plain stuffing recipe with some extra herbs and spices, or add some extra garlic and chives to your mashed potatoes, but if you saw a dish in a magazine that morning that you're just dying to try even though you've never made a country ham, today may not be the day to start.
7. Serve what you love to eat
The turkey is a long-standing tradition for this holiday and nobody would like to see it go. But if you're not a fan yourself and your clan agrees with you, there's nothing wrong with bringing something different, and just as delicious, to the table. Read through our article on Thanksgiving turkey alternatives for some inspiration.
8. End with a great dessert
Your guests will remember the last thing they ate. Pumpkin and pecan pies will always be a winner in this department, but you could also go with some pumpkin cream puffs, pumpkin cheesecake, or really any pumpkin pastries to excite your guests while keeping in step with the holidays. Whatever it is, make sure you've prepared it the day before.
9. Invest in an ice chest
Your refrigerator is going to be packed, what with all the pies and broths and ice cold champagne (which you should definitely have in stock), so if you don't want hankering visitors rummaging through your Tetris field of ingredients, set out a cooler with all the essentials: wines, spritzers, champagnes, even beers.
10. Use all the help you can get
Pre-plan the sorts of things you'll let people help you with when family members start to invade your kitchen fortress offering help. Delegate tasks like opening the wine bottles (which you've kept outside of the kitchen), washing the dishes, and gathering the herd around the table to prepare for the feast.
We all know the holidays can be hectic, but it should definitely still be fun. With a little bit of help and some sound advice, you could handle even your first Thanksgiving like you've hosted dozens of times before. Take it one step further and wow your guests with high-quality, artisan meats by ordering from our online store today.