This highly tender cut of meat does not need much help to create an elevated eating experience, but with this simple recipe, which is big on flavor, aroma and spice, you can take your senses to a vast new level and will have made what could be the best filet you've ever tasted.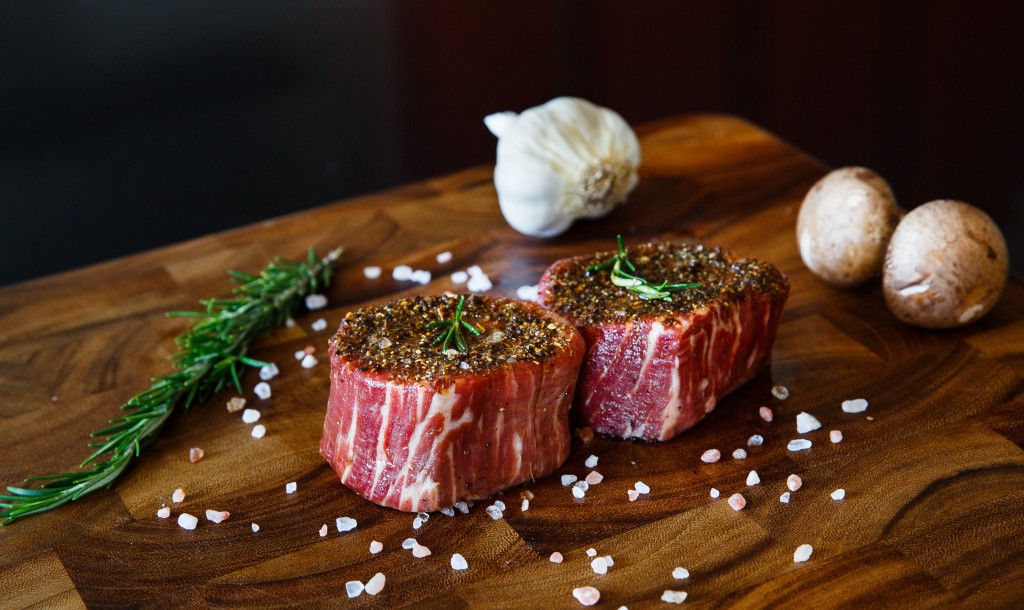 Ingredients
Serves 2
¼ tsp coriander seeds
¼ tsp cayenne pepper
¼ tsp cinnamon
¼ tsp cumin seeds
¼ tsp ground ginger
¼ tsp all spice
¼ tsp black pepper corns
¼ tsp cardamom pods
¼ tsp whole cloves
Sea salt
2 (6oz) Filet Mignon
Olive oil
¼ c red wine
½ lb cleaned mushrooms
3 cloves of garlic
Rosemary sprig
2 tbsp of butter
Directions
Take the first 10 ingredients and place in a spice grinder, grind until you have a nice powder. Take your room temperature filets and rub all over with olive oil, then generously sprinkle with sea salt and rub your spice blend on both ends. Slice your mushrooms, crush your garlic cloves.
Add olive oil to a heavy bottom sauté pan on medium high heat, let it heat up almost to smoke point. Add your filets to hot oil and do not disturb for at least 3 minutes to get a nice crust; be careful not to burn. After about 3 minutes, once a deep brown crust has formed, flip your filets and cook for an additional 3 minutes to crust other side. Remove your filets once they have a nice crust, place on a platter and tent with foil. You can serve them at this point and they will be rare.

Lower the heat on your pan. Toss the mushrooms, garlic and rosemary in the pan droppings and sauté until nice and brown. Deglaze pan with the wine, reduce for a few minutes. Finish your sauce with butter, correct seasoning and place the filets back for another 2 minutes and baste with the sauce; this will give you medium rare. Leave longer in pan for medium.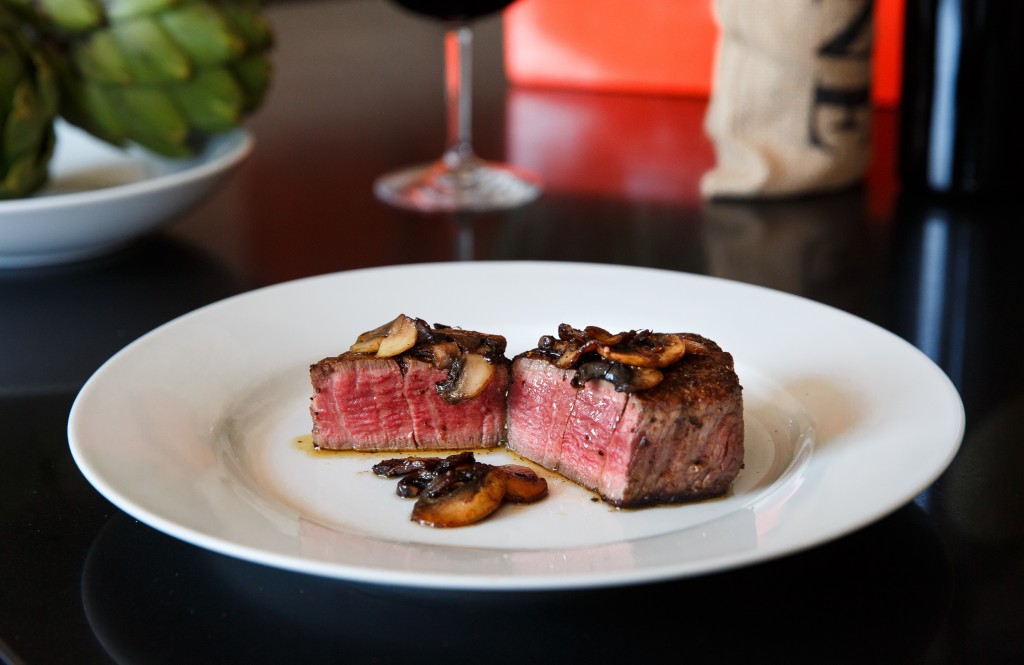 To stay current on all our newest recipes, follow us on Twitter and like us on Facebook ! Or if you just can't get enough pictures of food, check us out on Instagram for a daily helping.
Parfait!