You've decided it's time to get serious about dinnertime. You're ready to start your own kitchen collection, but where do you begin? Premier Meat Company has put together this guide of the most basic blades we know any home cook will need during prep time. Between chopping, slicing, mincing and dicing, cooking might seem like a mundane necessity to life, but when you have the best, sharpest, most powerful tools, any meal becomes a new exciting experience.
Basic Kitchen Knife Set
These are the least any home chef should have on hand: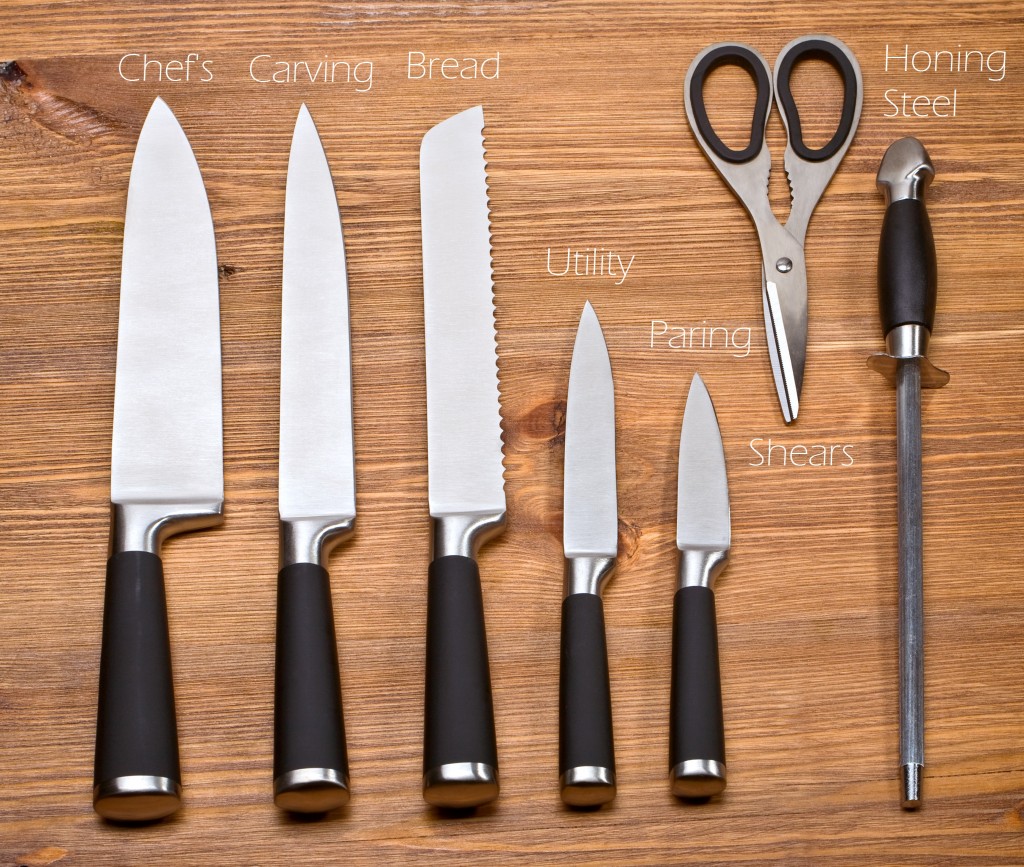 Steak Knife
These are most commonly used at the dinner table, designed simply to cut steaks, chicken, or game into smaller pieces of steaks, chicken, or game. They also work as a utility knife. You'll want to have at least 4 in supply.
Chef's Knife
These knives are the jack of all trades and tend to be the most frequently used knife in the kitchen, used for chopping, slicing and dicing both meats and vegetables. They are available in different blade sizes based on the user's preference.
Utility Knife
May be serrated or unserrated, these knives are slightly larger than pairing knives and are used for carving, chopping slicing and peeling.
Pairing Knife
Used for more delicate and particular jobs like cutting, peeling and slicing of fruits and vegetables. Smaller and lighter than chef's knives and so they are the most popular kitchen knife.
Bread Knife
These knives are designed with a serrated blade for cutting soft breads and large delicate pastries with little hassle and mess.
Carving Knife
A longer knife (these are usually 8-10″ long) for cutting through cooked meats, vegetables and fruit. This is the knife you'd slice the thanksgiving ham with.
Kitchen Shears
These relatives of the common scissor are for any basic clipping needs in the kitchen. They are tough enough to cut anything from string to flesh, cartilage and thin bones.
Advanced Kitchen Knife Set
These kitchen cutleries are a step above your basic steak or bread knife. They are designed to perform special tasks like boning, honing, and filleting. While these might not be considered necessary to have for the average home cook, Premier Meat Company believes in being prepared for any occasion.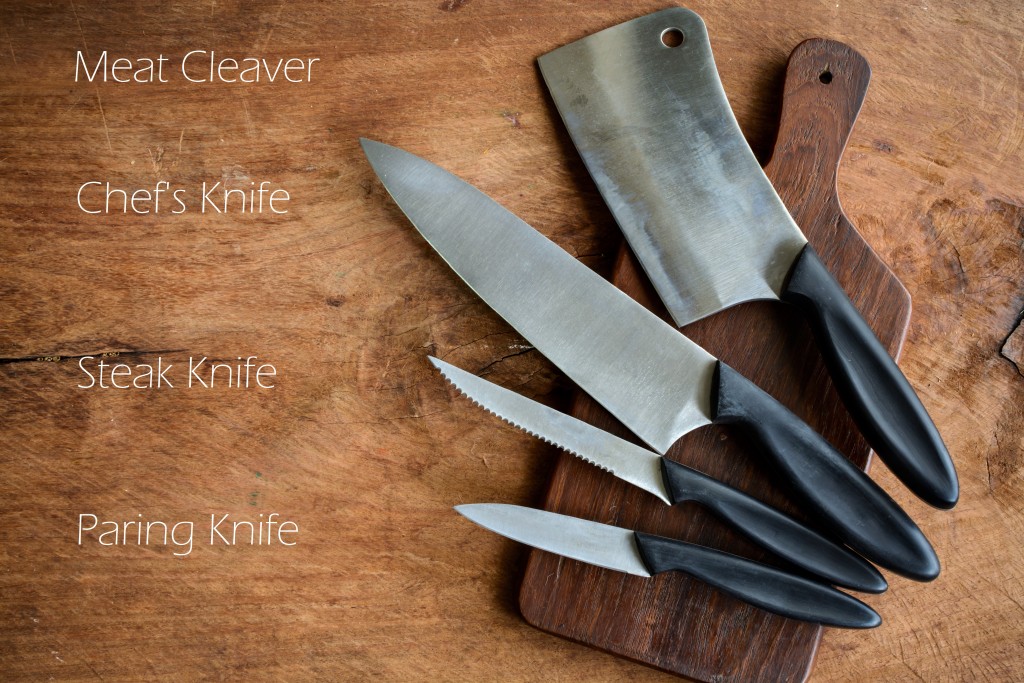 Meat Cleaver
The heaviest of the kitchen knives, these are ideal for chopping through bones and joints.
Slicing Knife
Longer and thinner than a carving knife. These flexible blades can be used to cut very thin slices of roasts or cakes.
Boning Knife
This knife features a very thin and flexible blade that has a curved edge for precision and contact. These are designed to bend to make removing meat from the bone a more fluid task, whether cooked or raw.
Fillet Knife
More flexible than a boning knife, these handle tender fish very well without messiness. Fillet knifes make very meticulous cuts and can be used to remove skin from meats, fruits and vegetables.
Honing Steel
A rod of steel, ceramic, or diamond-coated metal to keep your knife edge sharp and straight. Chefs run the steel along the blade's edge to sharpen or realign any dents or folds in the blade.
Starting your own kitchen collection and finding the right knife is the first step in being able to prepare luxury dinners for you and your guests. Familiarize yourself with your newly-gathered aides, hone your skills, and complete the high-quality dinner experience when you order your own restaurant-quality meat today!