Why not toss our high-quality lamb stew cubes in a delicious lemon and herb oil rub and throw them over a hot grill with fresh bell peppers, ripe heirloom tomatoes, and juicy pearl onions? Serve them up with a side of homemade mint pesto for a sweet, meaty and fresh taste that can only be summed up in subtle "mmmm"s and pleasant glances across the dinner table. And you know what, let's eat all that off of a stick, no reason.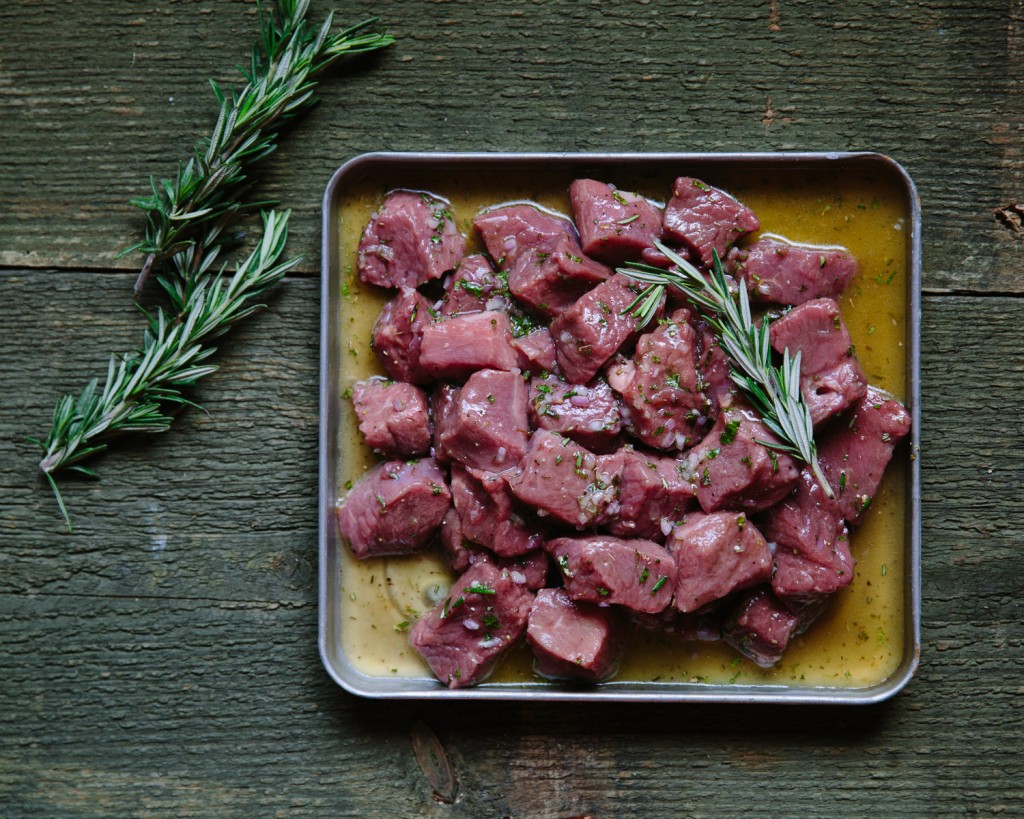 INGREDIENTS
1/2 cup avocado oil
1/2 cup lemon juice
1/4 cup honey
4 cloves garlic, minced
1/2 small onion, minced
1/4 cup minced mint leaves
1/4 cup parsley leaves
1 teaspoon minced rosemary leaves
1 teaspoon minced oregano leaves
2 lb Lamb Stew Meat Cubed 1×1″
16 (8-inch) skewers
16 heirloom cherry tomatoes
16 pearl onions
1 large green/red/orange/yellow bell pepper
16 button mushrooms
red pepper to taste
freshly ground black pepper to taste
MINT PESTO
1/2 cup fresh mint leaves
1 tablespoon honey
2 tablespoons white wine vinegar
freshly ground black pepper to taste
3/4 cup avocado oil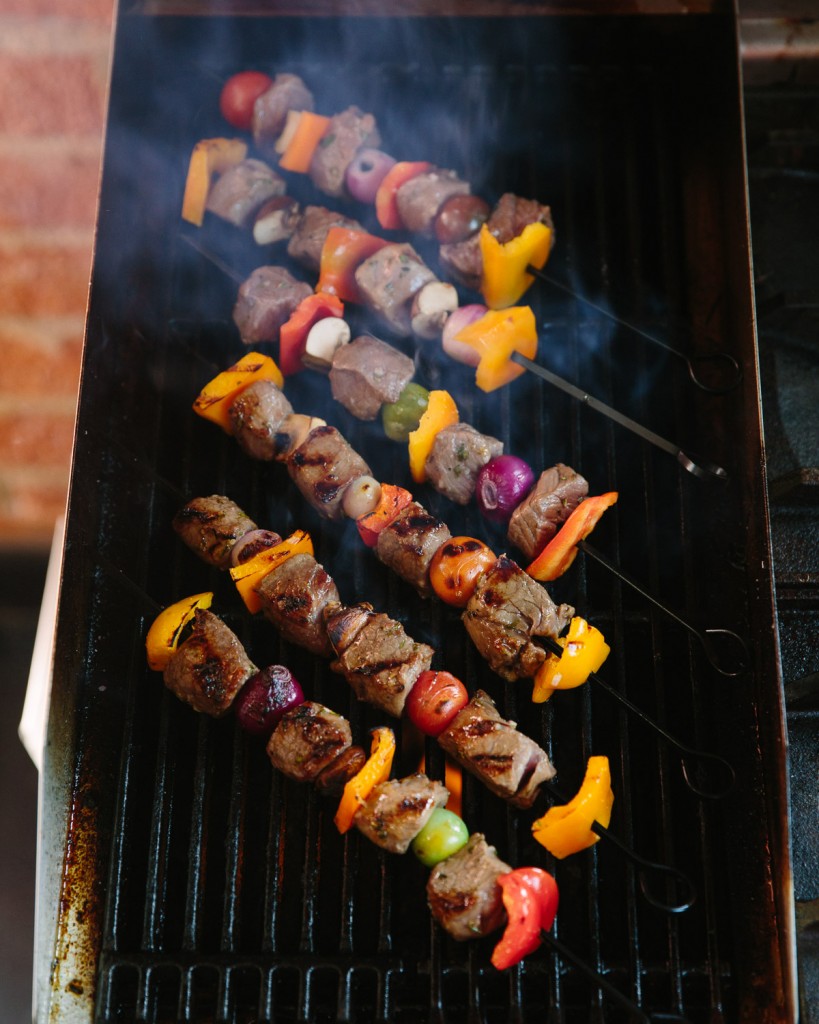 DIRECTIONS
Mix olive oil, lemon juice, honey, garlic, onion, mint, parsley, red pepper, rosemary, and oregano in a bowl then add the lamb meat to toss. Coat the meat well and let marinate in the refrigerator for at least 4 hours.
Prep your grill on high.
If you are using wooden skewers, be sure to soak them in water for half an hour before throwing them on the grill.
Skewer your tomatoes, meat, onions, peppers, mushrooms, and any other vegetables you'd like on your kabob then season with pepper. Grill for approximately 3 minutes for medium-rare or leave on longer for meat that is more well-done.
MINT PESTO
Place all ingredients except the oil in the blender and puree. Run the blender on low then drizzle the oil into the mix. Taste and adjust seasonings.
Serve with kabobs.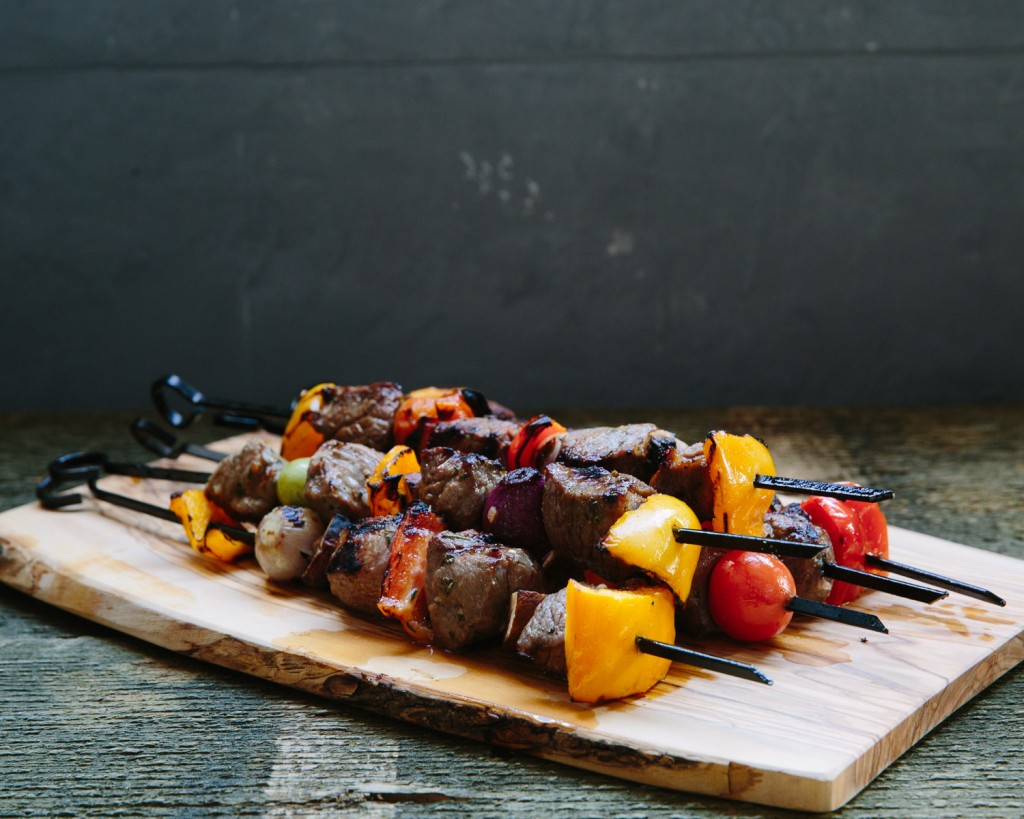 Liked these kabobs? Follow us on Twitter and like us on Facebook to stay current on all our newest recipes! Or if you just can't get enough pictures of food, check us out on Instagram for a daily helping.
Delicious!