Premier Meat Company is doing Thanksgiving this year! While we love the classic dinner setup, we definitely would love to change things up. Our Thanksgiving dinner includes sides that are just as beautiful as the entree, an entree that is just as bountiful as a turkey and desserts that are just as good as the classics should be. Links to full recipes are highlighted in orange. Enjoy!
The Sides
Usually just as important as the entree itself, side dishes bring additional flavors that wouldn't be found in your main dish to complete your meal experience. They can also be beautiful dishes of food that are often underutilized to fill your table presentation and Premier does not want to leave any detail overlooked. These sides will never take a backseat.
Roasted Butternut Squash
Perfectly delicious all on its own, this roasted squash recipe makes a colorful and sweet complement to your favorite holiday roast. After half an hour of roasting, these squash practically melt in your mouth.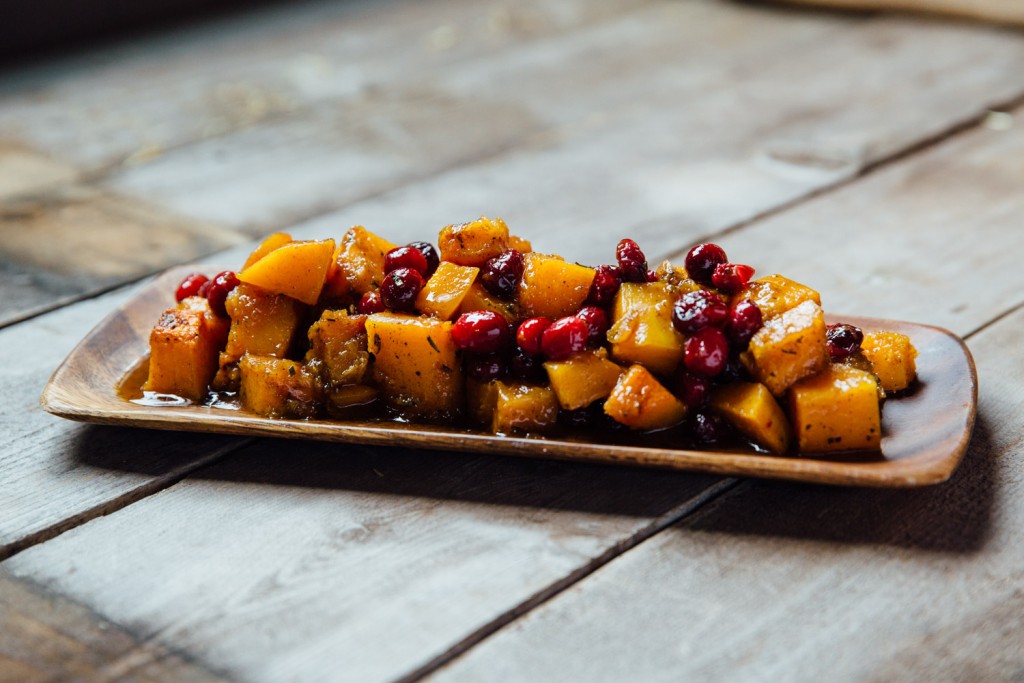 Crispy Roasted Potatoes
If you're tired of mashing away all your potato's crisping potential, here is a side dish to try that is as beautiful as it is delicious. A butter and oil rub help the browning process to allow a presentation that will look amazing next to your holiday turkey or any other thanksgiving dish.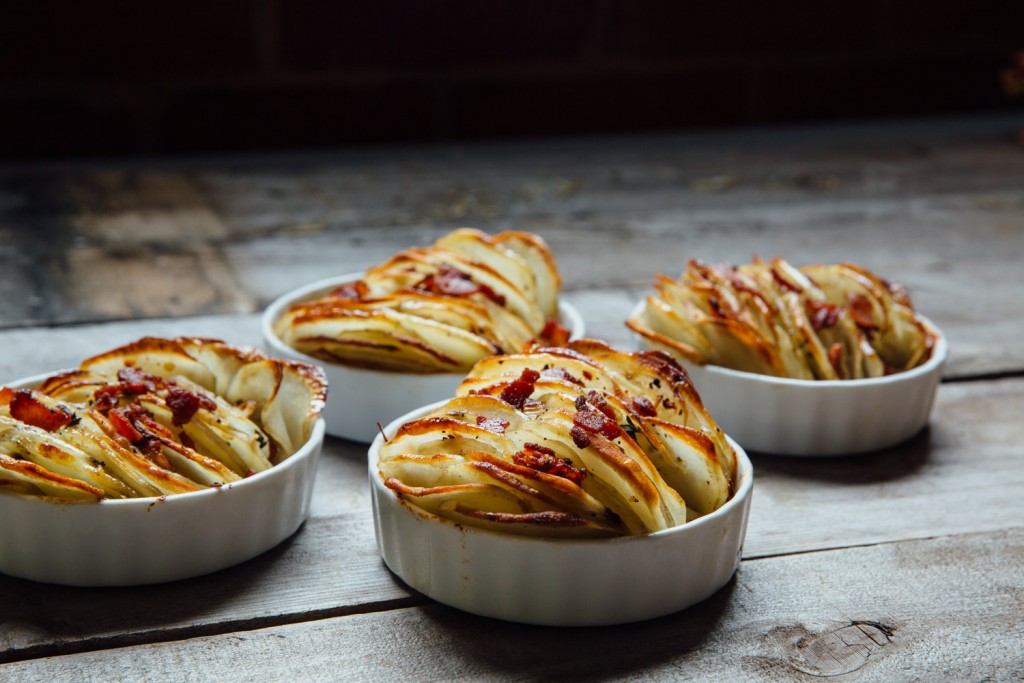 The Entree
Honey and Orange Glazed Ham
This large bountiful cut of pork makes an excellent, beautiful entree for almost any occasion. Apart from its stunning presentation, this recipe has sweet and salty flavors that pair together harmoniously to appeal the senses on multiple levels. When accompanied with the right sides and paired with the perfect wine, you'll be looking forward to a night of elegant visuals and good eating.

The Wine
A good rule of thumb for pairing wine with lighter meats like pork is to pair it with the sauce it is being served with. Since our orange glazed ham is coated in honey and marmalade, our ham is going to be sweet and salty so a nice white wine or a champagne would suit this dish perfectly.
The Dessert
Sure you can always stick with pumpkin pie. A simple carrot cake. But your guests are going to remember the last thing they ate at Thanksgiving, so why not try to make something they can't forget. Even if you keep the classic elements with a twist like pumpkin cream puffs, or a cinnamon apple crisp or basically anything a la mode! Dessert is the final act at Thanksgiving dinner so whichever recipe you choose, make it the grand finale.