For over 50 years, Premier Meat Company has provided the highest-quality meats to the finest steakhouses, country clubs and resort restaurants in Southern California and Nevada. We have built a reputation for providing delicious fresh meats that were raised locally and handled meticulously by a team of trained artisan butchers.
Now for the first time, these luxurious protein products are available online to consumers like you, consumers who want the freshest, natural meats delivered directly to their door. Premier Meat Company has always been a pioneer in the meat industry. We've been working for more than two years to develop innovative methods of packing and shipping, so that our premium meats arrive to you in perfect condition.
Premier Meat Company's online catalog offers a dynamic selection of exclusive meats from local and family farms with sustainable, humane practices. Each piece is hand cut by an artisan, and hand selected by a protein expert. Our meats are delivered never frozen and always guaranteed to arrive at the peak of freshness. Our selection of natural meats includes:
• California Grass-Fed Beef
• Midwest Corn-Fed Black Angus Beef
• American Wagyu Beef
• Dry Aged & Wet Aged Beef
• USDA Prime, Choice & Upper 2/3 Choice
• Never Ever Products (No Hormone or Antibiotics)
• Air-Chilled, Free Range Chicken
• Sustainable Seafood
• Cage-Free Pork
• California Lamb
• Venison & Buffalo
Experience top-quality meats from Premier Meat Company when you order through our online store, and choose the type of green proteins that are right for you. Our premium meat delivery makes it easy to create a healthy, gourmet diet that fits your lifestyle and dazzles your palate.
Please contact Premier Meat Company Online Support for more information or place your order online today.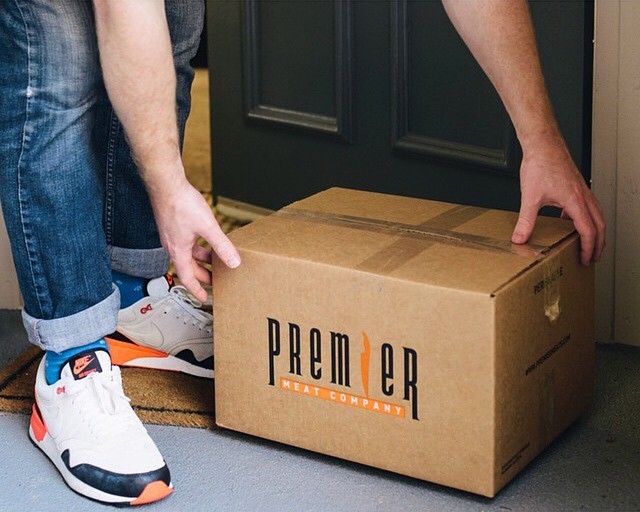 You are what you eat… Premier Meat