Sweet, tangy and fresh. Those are the flavors you get with one mouthful of fresh spinach and ripe nectarines in a lemon base vinaigrette. After tasting its combination of fruits, vegetables and high-quality salmon, this colorful salad will never leave you wanting more. Whether you're entertaining guests or prepping a fancy lunch to bring to the office, make this light dish for a meal that will fill you up without slowing you down.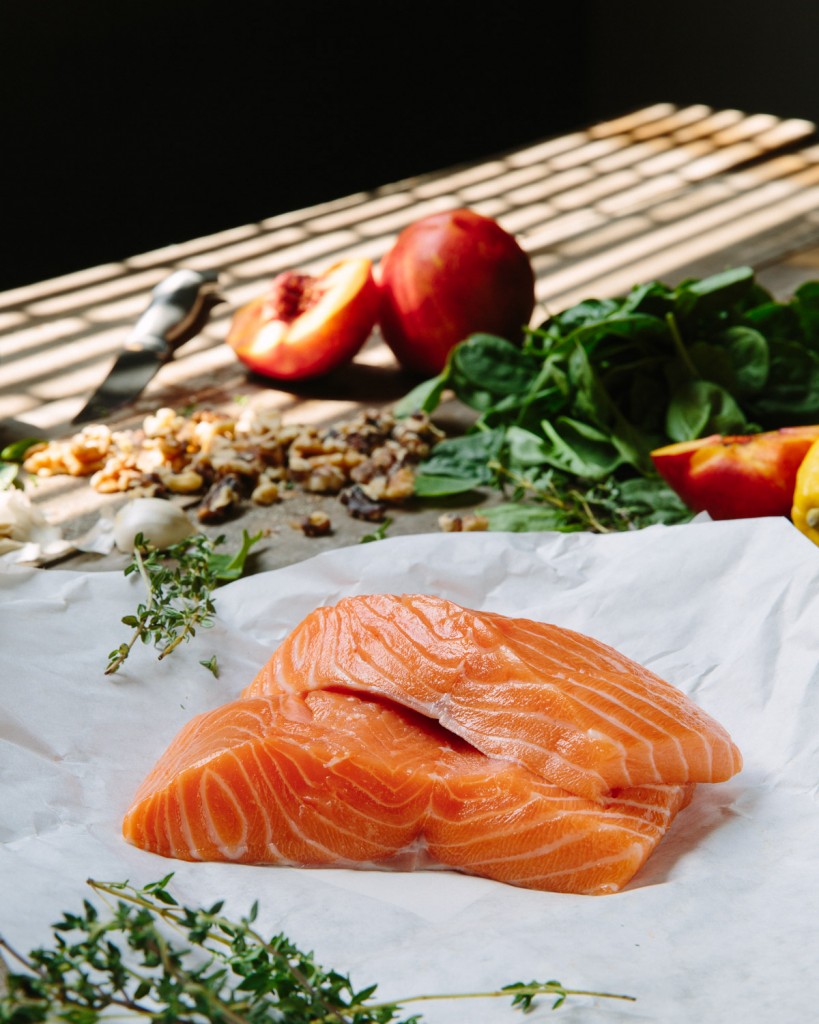 INGREDIENTS
2 cups baby spinach leaves
1/2 and avocado
1/2 ripe nectarine
1/2 cup cherry tomatoes
1/3 cup raw walnuts
8 oz. fresh skinless salmon filets
1-2 tsp. avocado oil
VINAIGRETTE
2 tsp fresh lemon juice
3 tsp avocado oil
1 tbsp minced shallot
1 clove minced garlic
1 tbsp cilantro
red pepper and black pepper to taste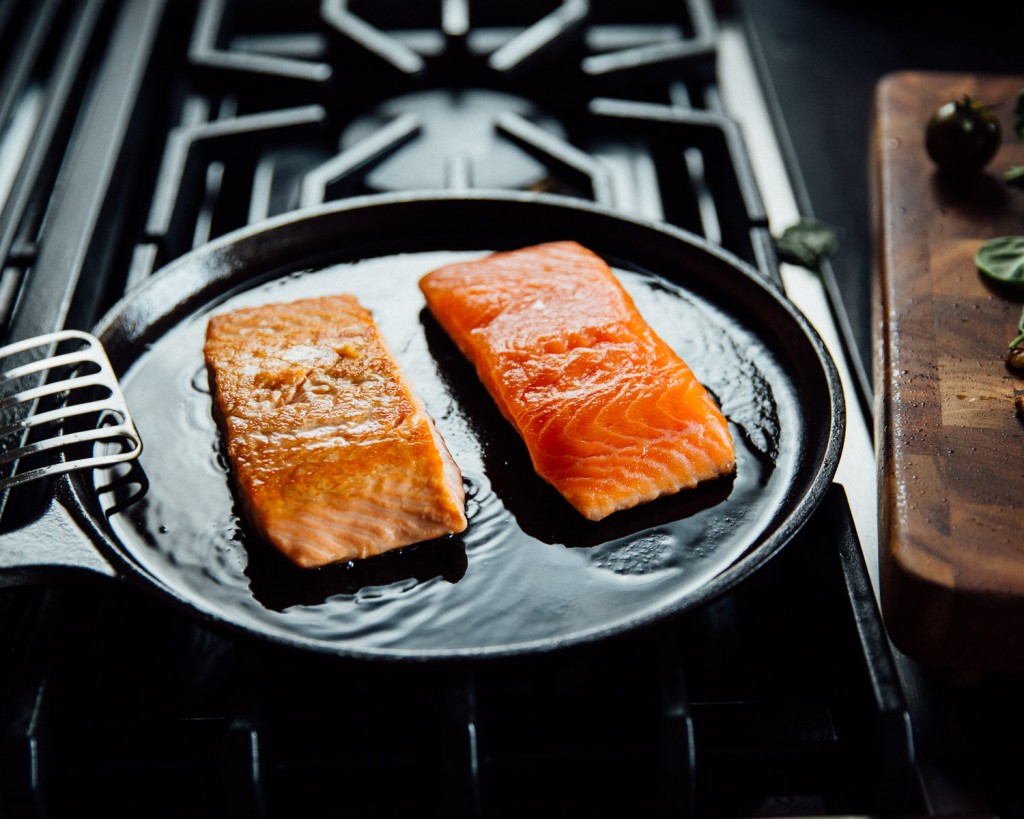 DIRECTIONS
Preheat your oven to 400° F.
Heat a cast iron pan over medium high heat until very hot.
Add the avocado oil. Once melted, place the salmon skin-down in the center of the pan and sear for 2-3 minutes.
Place the pan in the oven and cook the salmon until it feels firm, about 2-4 minutes depending on the thickness.
While the salmon cooks, assemble your salad with spinach, walnuts, tomatoes, and avocado and nectarine slices
In a separate bowl, blend your lemon juice with your shallots, garlic, red pepper, and cilantro then slowly whisk in the avocado oil to emulsify. Season with freshly ground black pepper.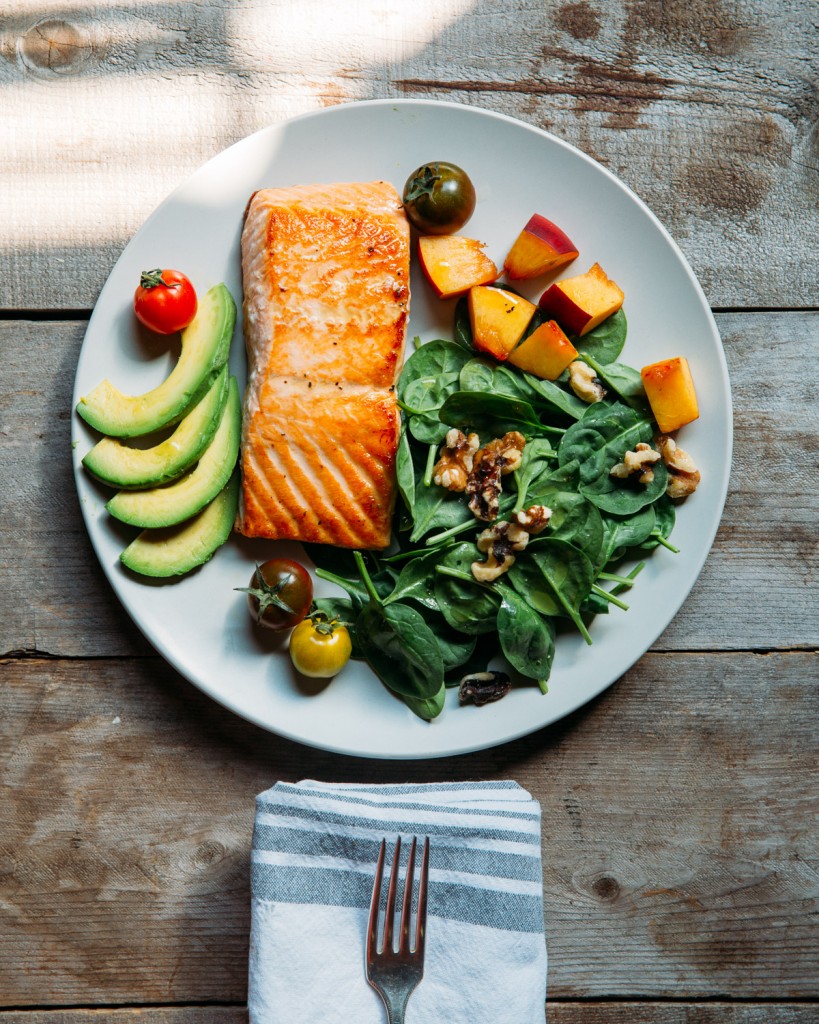 Dress the spinach salad and salmon with vinagrette. Enojoy immediately.
To stay current on all our newest recipes, follow us on Twitter and like us on Facebook ! Or if you just can't get enough pictures of food, check us out on Instagram for a daily helping.
Happy Cooking!