This classic Greek spinach pie is a favorite for many and can be used as a side, an entree or even an appetizer. Premier Meat Company likes to wow at every turn so we're serving up some pastry hors d'oeuvres with a crunchy twist! This typically spinach-and-cheese pie goes through a rebirth when we add some fresh pine nuts and all natural ground lamb.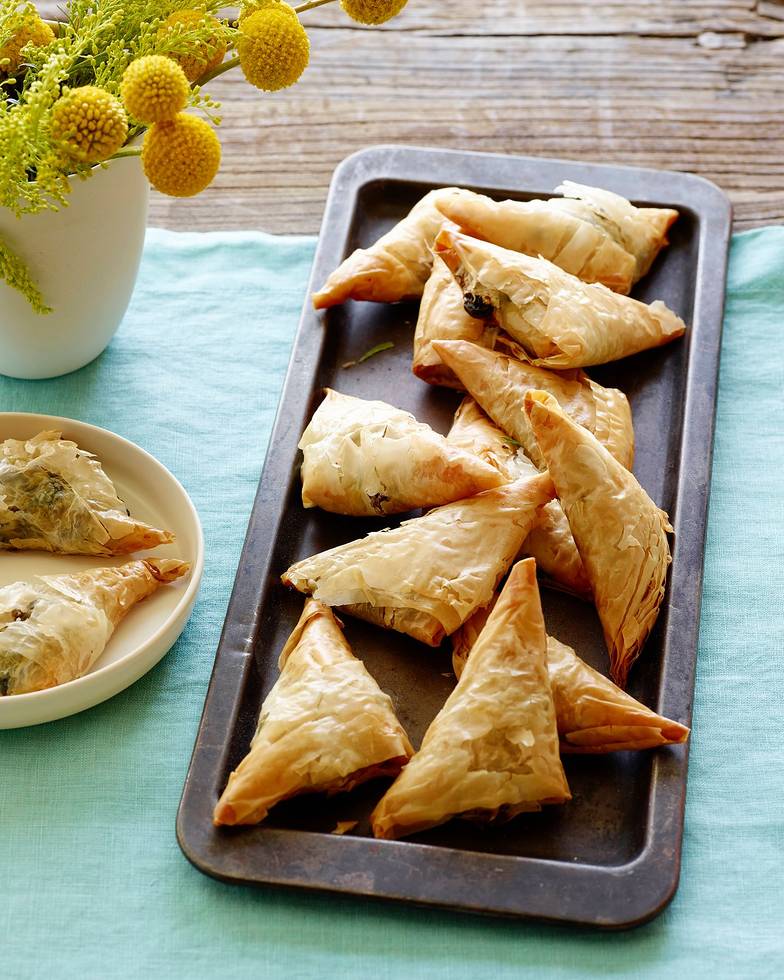 INGREDIENTS
1LB Fresh Ground Lamb
1 stick (1/2 c) plus one Tbsp. unsalted butter
1LB baby spinach
1/2LB Gorgonzola crumbled
1/2 tsp freshly grated nutmeg
10 (17″x12″) phyllo sheets, thawed
1 Medium shallot, minced
3 garlic cloves, crushed
pine nuts
olive oil.
DIRECTIONS
Heat 12″ skillet over high heat and add olive oil. Sautee the shallots until they are translucent then add your garlic and cook until it has an aroma. Add in the ground lamb and cook it down until it's browned. Drain and transfer to bowl.
In the same skillet, melt 1 tablespoon of butter over moderate heat then add spinach to cook. Stir continuously until spinach wilts and is tender. Cook all the spinach then remove from the skillet and drain then set aside to let it cool. Squeeze as much liquid from the spinach as possible then chop. Stir in the Gorgonzola, nutmeg, lamb, pine nuts, salt and pepper.
Melt a stick of butter in a separate bowl.
To build your Spanakopita, you'll need to be very gentle with your phyllo sheets. Once they are thawed, remove them from the package and place them on the counter for easy access. Keep them between two pieces of saran wrap and cover with a moist towel to prevent drying.
Take 1 sheet from the pile and lay it in front of you on a piece of parchment, then brush it with the melted butter. Take another sheet and lay it directly on top of your current sheet then brush again with the melted butter. Take a teaspoon full of your lamb and spinach mixture and place it on a corner of the phyllo sheets, then fold the corner over diagonally so one of the sides is flush with the adjacent side. Continue to fold over in this triangular pattern until you run out of sheet, cut off any excess then place on a baking tray and brush with butter. Continue making as many as you can or wish to.
Bake your triangles in the center of the oven for 20-25 minutes until golden. Transfer to a rack and let cool.
Always have exciting ideas to try for the holidays. Follow our Twitter and like our Facebook to keep in touch and up to date on all of our newest content! If you can't get enough pictures of mouthwatering food, follow our Instagram for daily helpings!
Happy Holidays!