Straying from the classic salt-and-pepper-rubbed steak is never a bad idea. Make use of all those great spices in your kitchen and bring out the potential of flavors in your steak. Try this simple recipe as a new venture for a toasty spice rub.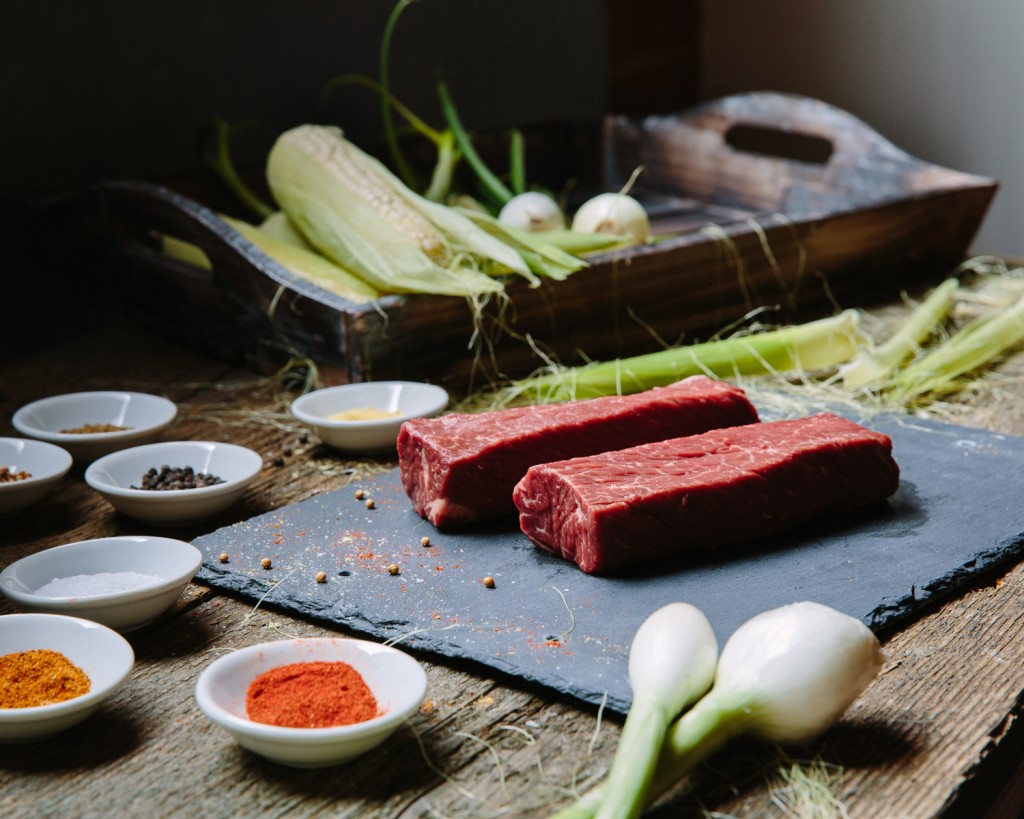 INGREDIENTS
2 (8oz) Hanger Steak, trimmed
1 tbsp black peppercorns
2 tsp paprika
1 tsp whole cumin seeds
1 tsp whole coriander seeds
1 tsp chipotle chili powder
1/2 cup kosher salt
1 tsp old bay seasoning
1 tsp dry mustard
1 tsp cayenne
1 tsp red pepper flakes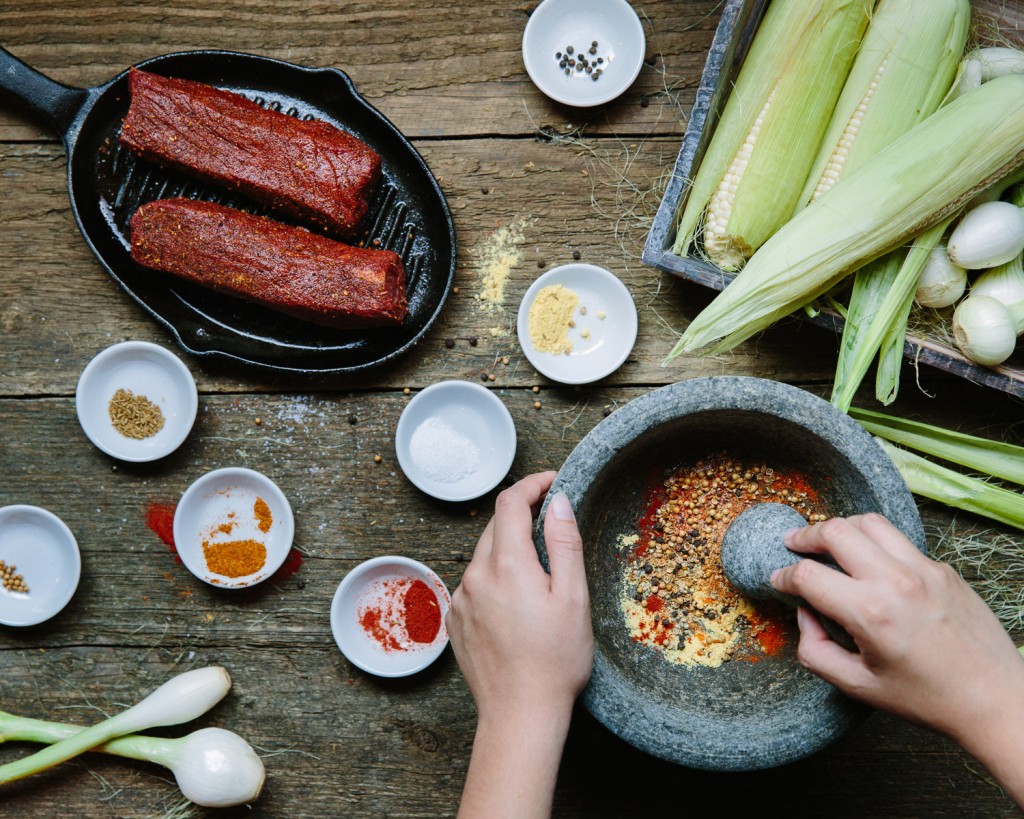 DIRECTIONS
Grind the peppercorns, paprika, cumin, coriander, chili powder and red pepper flakes with a mortar and pestle. Transfer the ground powder to a bowl and mix in the salt, old bay, mustard, and cayenne.
Rub all sides of the steaks in the rub and let sit at room temperature for at least 1 hour. The salt and spices tenderize the steak during this time.
On your grill, create a hot zone and a cool zone. Grill the steaks over the hottest part of the grill first, rotating continuously to form a crust, about 2-4 minutes. Do this until well-browned. Move the steaks to the cooler part of the grill then cover and let cook to your desired doneness (8-12 minutes for medium-rare). Let rest 5-10 minutes before serving.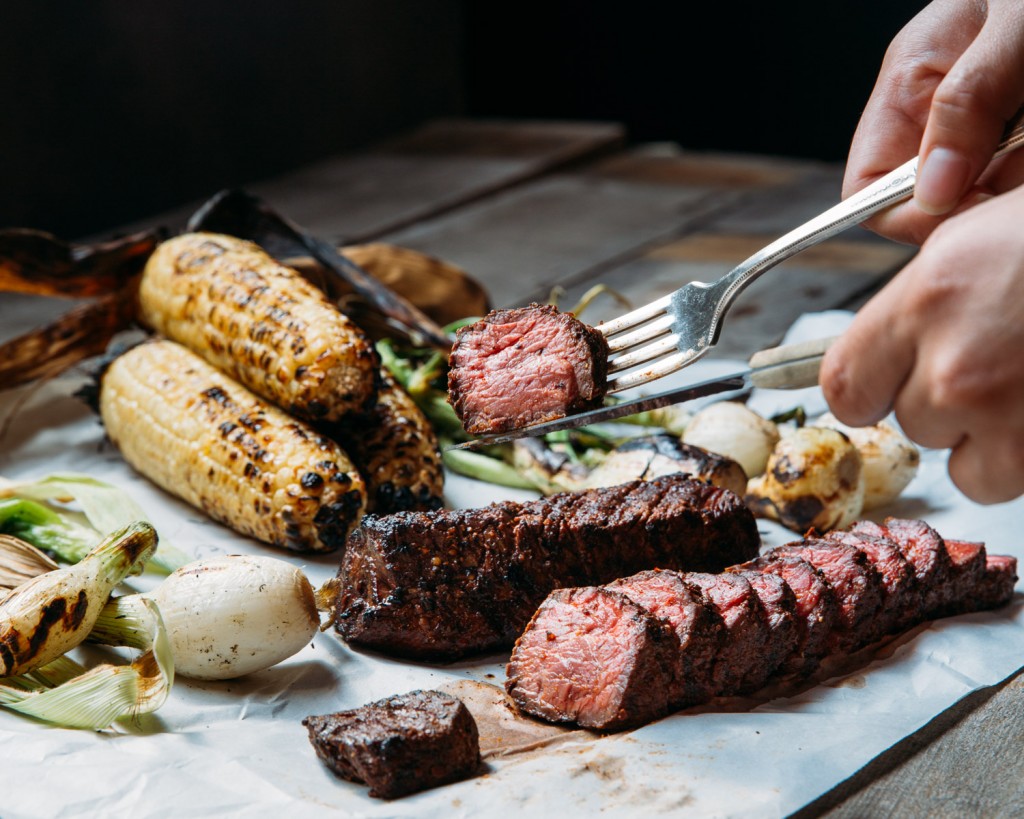 We post recipes weekly! Follow our Twitter and like our Facebook for updates and weekly recipes.
If you can't get enough pictures of food, follow our Instagram for daily helpings!
Tasty