Due to an unfortunate spread of a sudden bird flu earlier this year that hit many turkey flocks and cut down their numbers by at least 9 million, thanksgiving turkeys are going to be in short supply this season. But the holidays are not off. Turkeys are a large, beautiful, bountiful bird to set on the dinner table, but when the time comes to improvise, lots of other cuts make a great alternative.
Lamb Rack
This elegant rack can be paired with another to made a lamb crown roast or prepared on its own and still bring the majestic feel that lamb is known for, perfectly filling in for our favorite thanksgiving fowl. Rub in a classic garlic and rosemary oil marinade then roast in the oven at 400° for half an hour and you've got yourself a beautiful Thanksgiving roast.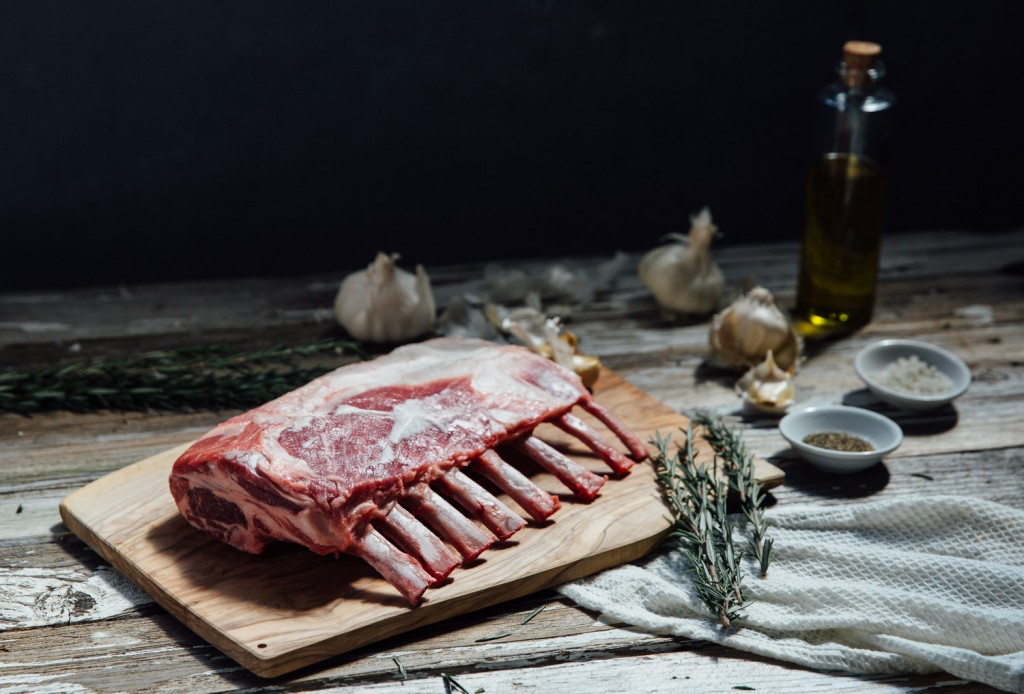 Cornish Game Hens
These birds are substantially smaller than our favorite tom turkey but they're perfect thanksgiving fowl when served as individual, personal-sized meals. Roast for an hour at 350° and baste periodically for a juicy and crispy roasted hen and serve with a side of crispy potatoes.
Smoked Ham
Another Thanksgiving classic that is packed with flavor and tender to the bone. This smokey, salty cut of meat would pair fantastically with sweet sides of honey-glazed carrots, mashed sweet potato or honey roasted butternut squash.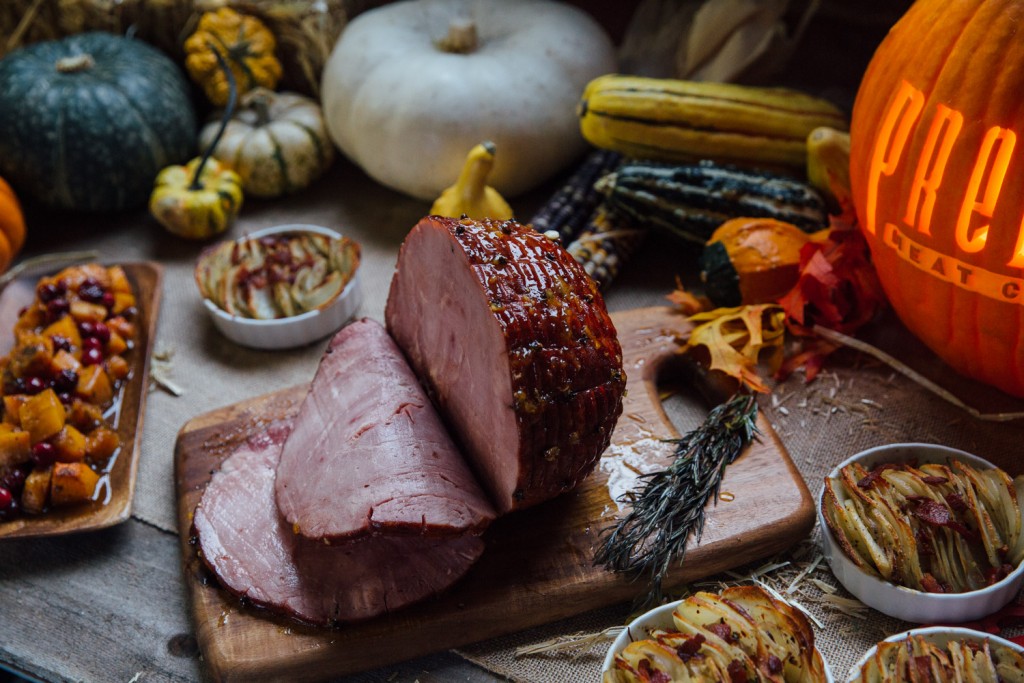 Duck Roast
Wild duck has a well-known gamy flavor which demands to be tasted. A very simple maple cranberry glaze will do justice to all of it's natural essences. Complete your meal with a side of creamy polenta and roasted artichokes or asparagus.
Classic Chateaubriand
This ultra-tender beef steak is cut from the heart of the tenderloin, it needs very little help beyond a simple rub. Serve with any vegetable sides like classic carrots and potatoes and have an absolutely mouthwatering steak dinner.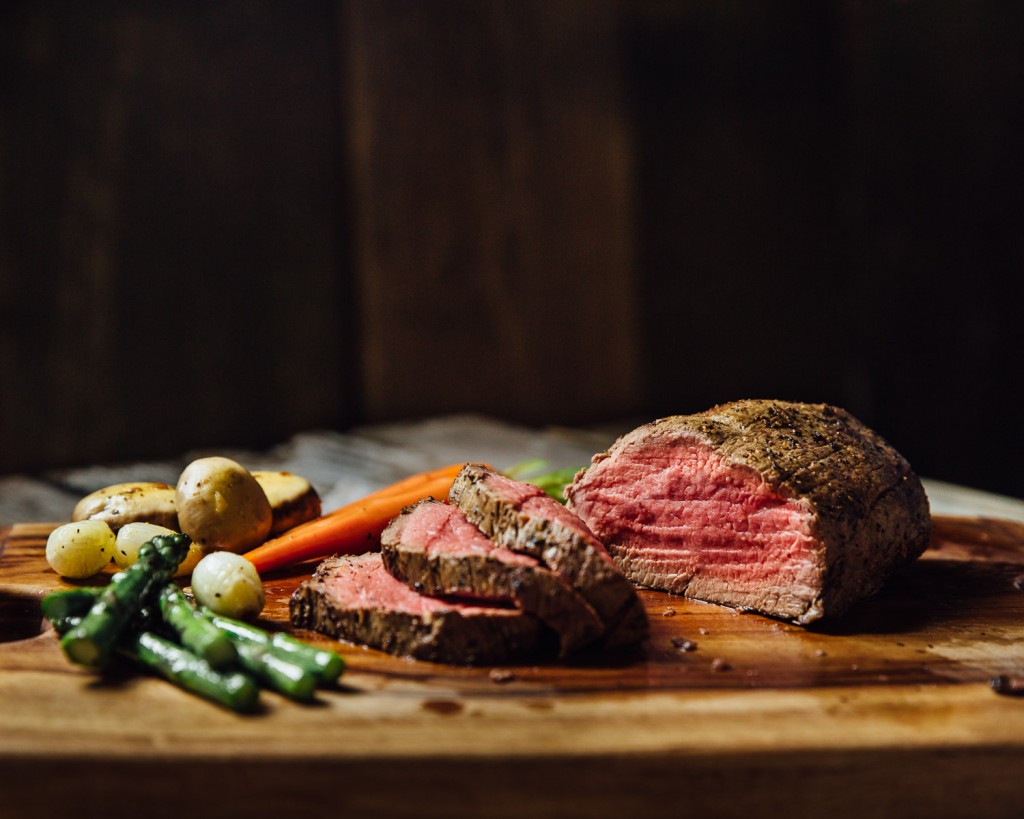 Roasted Quail
Quail is delicate game with a distinct flavor that is not as powerful as duck but definitely present in its own right and by no means bland. Perfect for those seeking something new to try this year. Serve two paired together on a bed of wild mushroom risotto with wild-rice quinoa mushroom stuffing and top with shredded asparagus curls for a flawless presentation.
Honey Roasted Pork Rack
This roast takes about 2 hours with prep, cook time, and lots of love, but the result is well worth it when you've created a sweet juicy pork dinner that, in a very thanksgiving fashion, serves 12-15 people. Pictured with a side of roasted butternut squash and would also serve well with a plate of roasted cinnamon apples.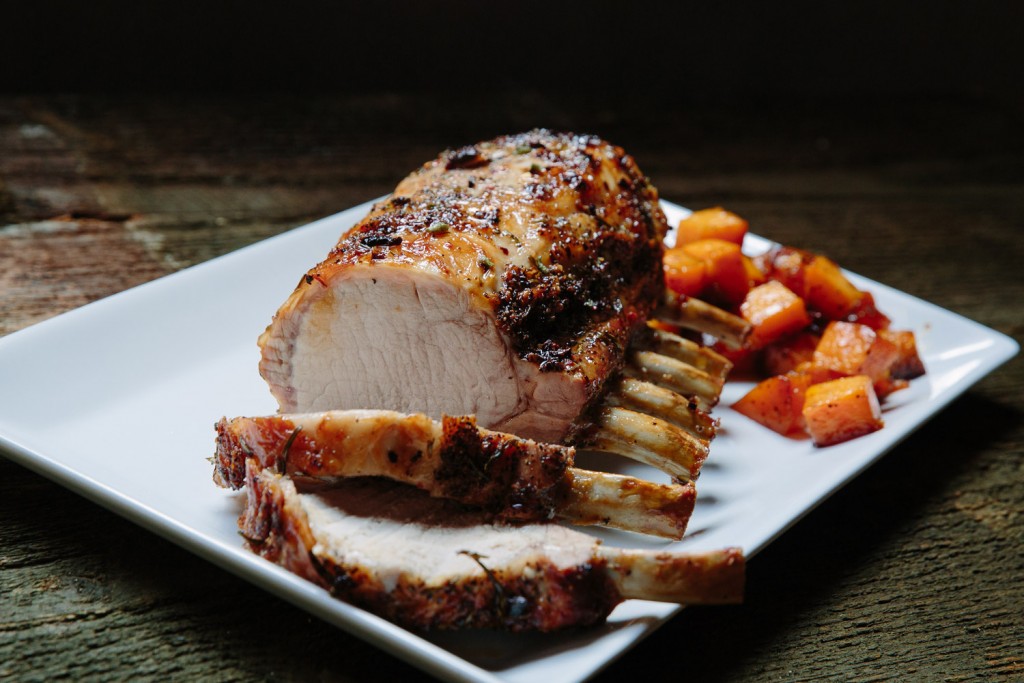 So although you may not get your hands on a full-sized, free range tom turkey this holiday season, we don't want anyone to be discouraged because Premier Meat Company still has a wide selection of lavish thanksgiving entrees. Order from our online selection of family farm-raised, sustainable meats today to start preparing for this year's harvest celebrations.