As much as we love to bring new exciting twists to classic recipes, some classics are too good to ignore. In need of no extra help and very little introduction, this traditional porterhouse recipe will leave no mystery as to how this meal has withstood the test of time.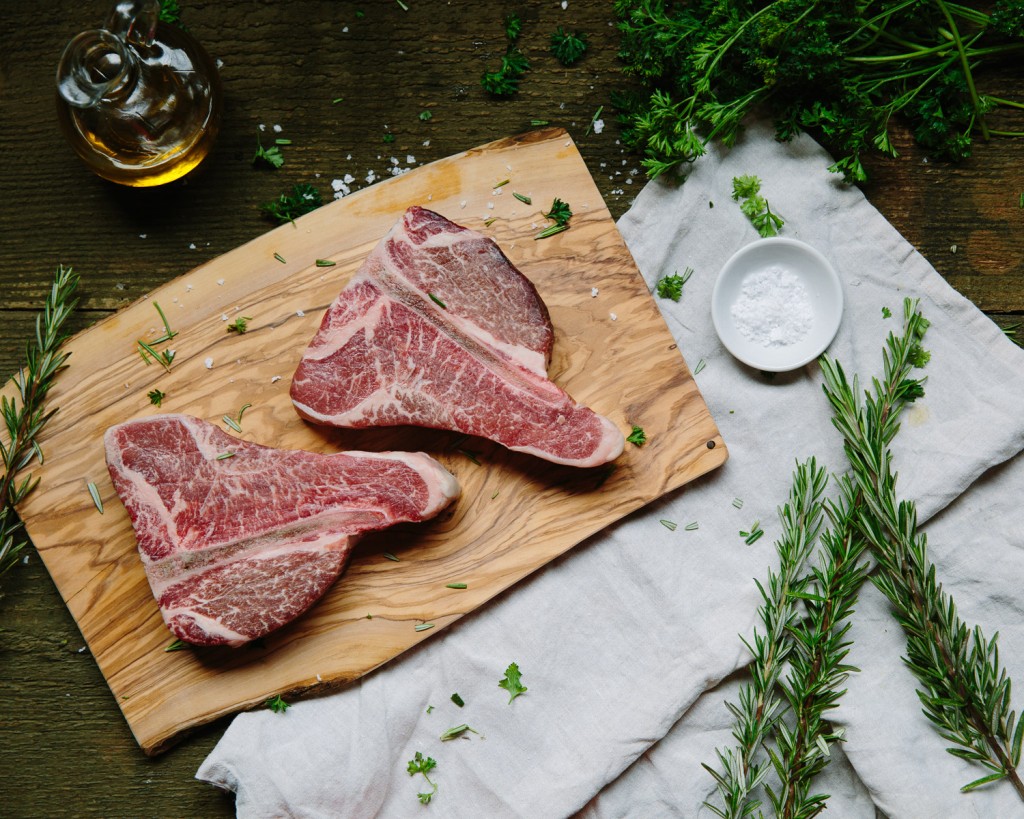 INGREDIENTS
2 (14oz) Porterhouse Steak Dry Age Signature
1 tablespoon vegetable oil
Kosher salt and freshly ground black pepper
3 tablespoons unsalted butter, room temperature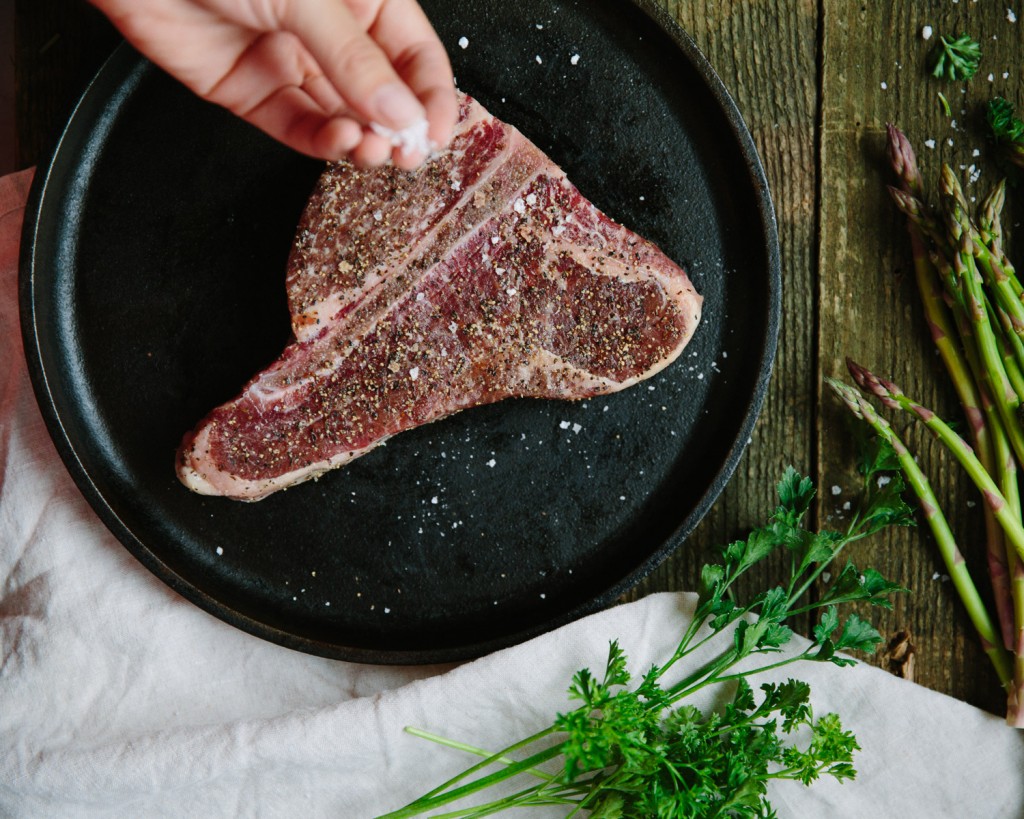 DIRECTIONS
Let your steak sit and come to room temperature for at least 30 minutes before cooking. This will allow for a more even cooking.
Heat up broiler. Heat a large skillet, cast iron is recommended, over medium heat and oil the pan until oil is smoking. Season your steak very generously with salt and pepper (the thicker the steak, the more seasoning you will need). Cook until a deep crust forms on underside of the steak after about 4 minutes. Move the crusted steak from the pan to a cutting board browned side up and score the meat, not cutting it away from the bone completely, then return to skillet browned side up. Top with butter and cook until butter is melted and steak is medium rare (about 4 minutes).
Serve steak in its own juices and enjoy.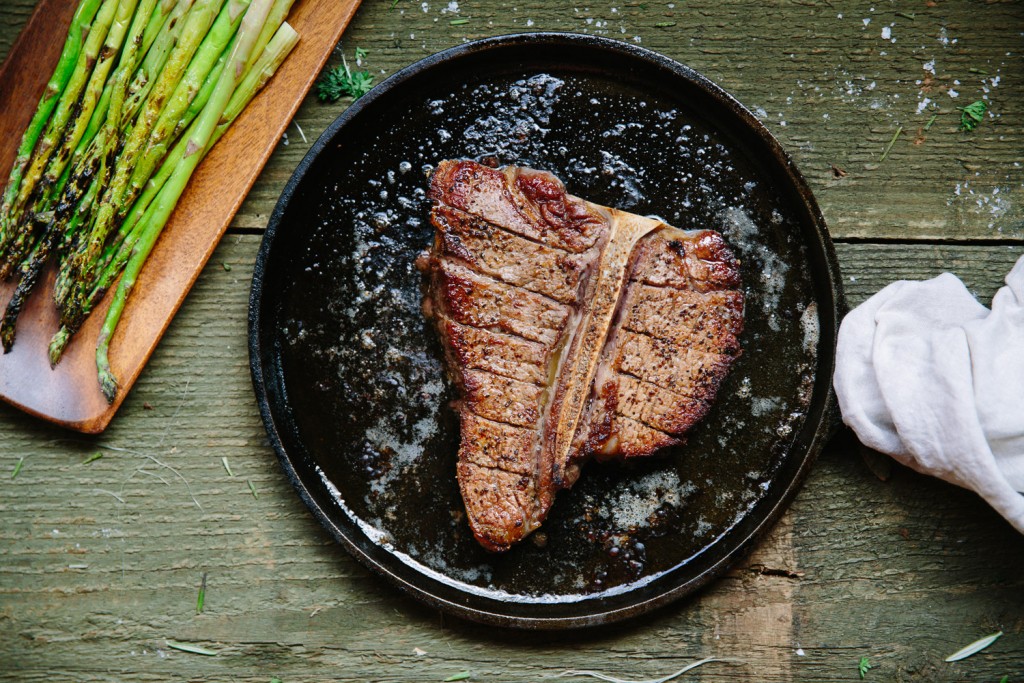 Wasn't this steak delicious? Follow us on Twitter and like us on Facebook for fresh weekly recipes! Or if you just can't get enough pictures of food, check us out on Instagram for a daily helping.
Perfection