Fish is a well-known go-to for a high-protein, low-fat food option, and high-quality yellowfin tuna is no exception. Loaded with Vitamin D, Phosphorus, protein, and Selenium, this recipe gives your body all the essential tools needed for the desired type of growth.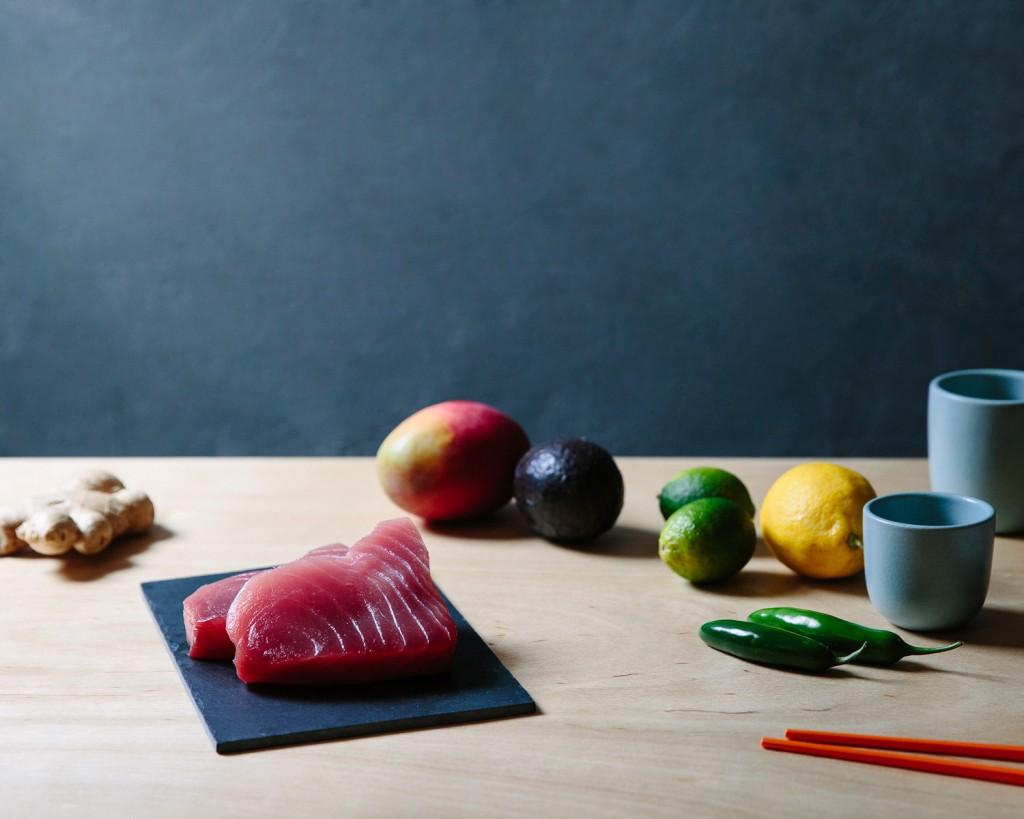 INGREDIENTS
2 tsp. sesame seeds
1 lb. sushi-grade Ahi tuna
3/4 tsp. peeled and minced fresh ginger
1 1/2 tbsp. soy sauce, preferably reduced sodium
2 1/4 tsp. fresh lime juice
1 Serrano pepper, finely minced
1 1/2 tbsp. Asian sesame oil
8 pieces fresh chives, each about 1 1/2 inches long
1 Avocado
Mango
1 Fresh lime
Radishes
Olive oil
Red pepper flakes, Salt and Pepper to taste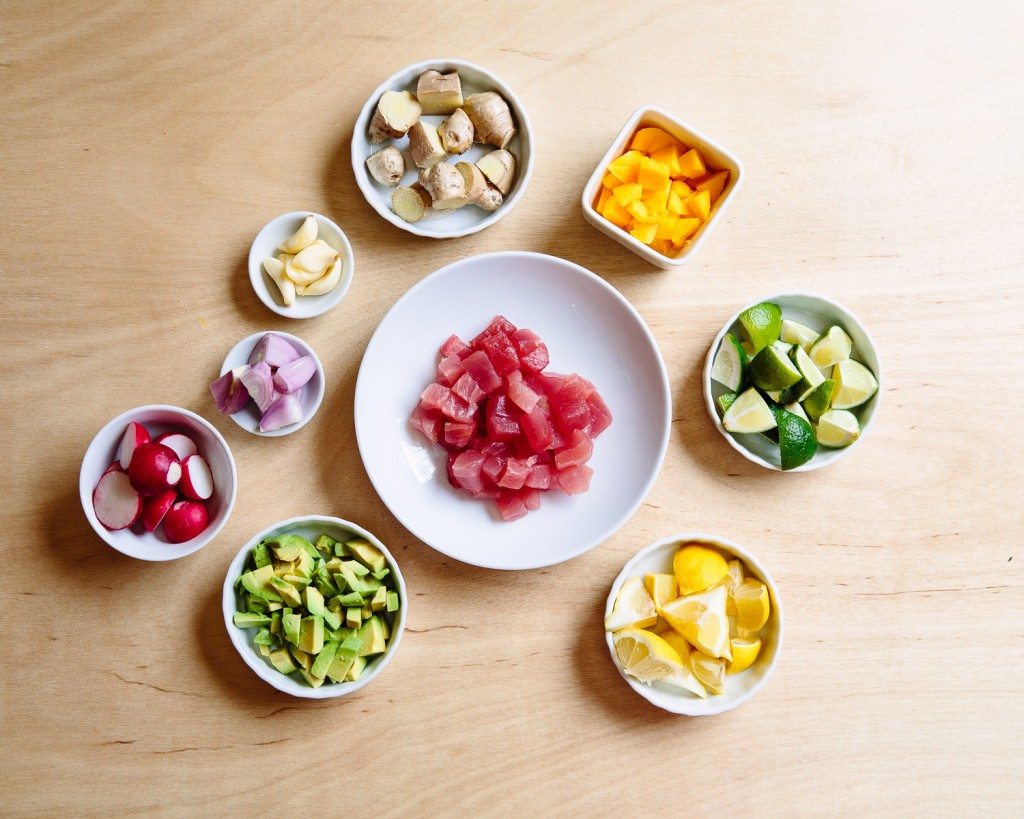 In a small, dry fry pan over medium heat, toast the sesame seeds, stirring often, until fragrant and beginning to brown, 2 to 5 minutes. Pour onto a small plate to cool.
Using a very sharp knife, trim away any sinew or skin from the tuna fillet. Cut the tuna into 1/4-inch cubes and place in a bowl. Add the ginger, soy sauce, lime juice, Serrano, and sesame oil and stir gently to combine.
To serve, divide the tuna among individual bowls or plates and sprinkle the sesame seeds on top, dividing evenly. Dice the avocado and season with salt, pepper, lime juice and red pepper flakes. Toss in a bowl to coat. Dice your mango and toss in a bowl with the soy sauce and olive oil.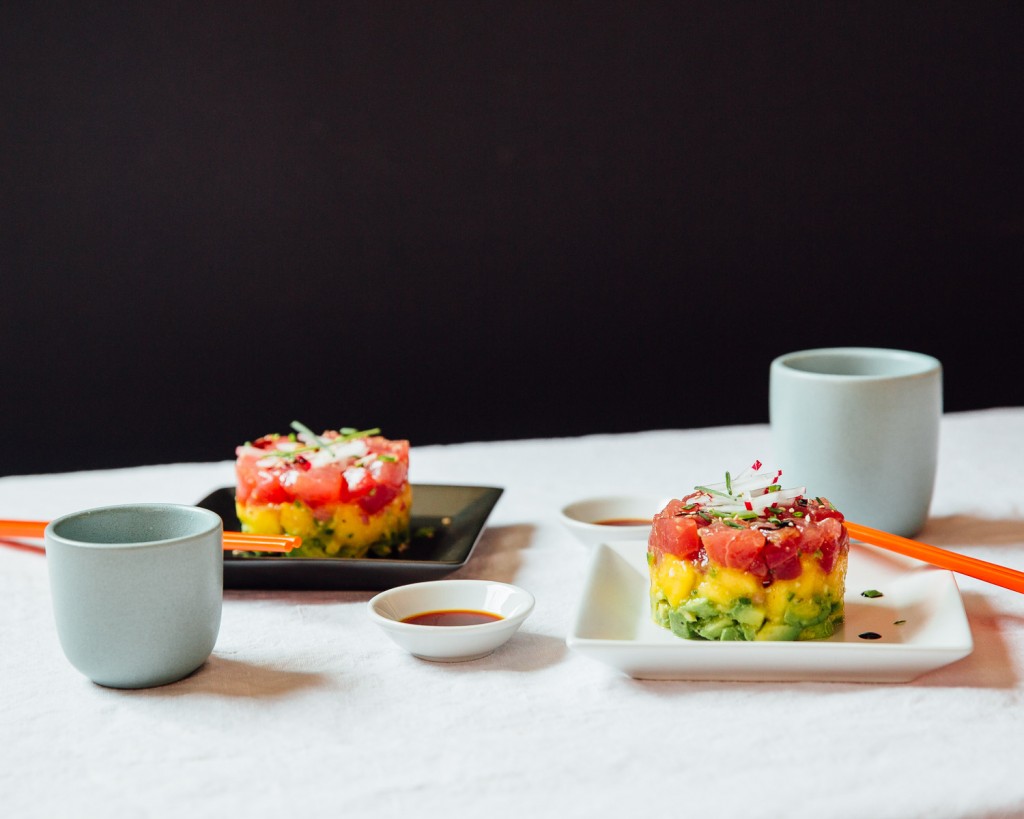 When you are ready to serve, build by using a food ring or topless/bottomless tin can to make the round shape and pack ingredients tightly. Remove by holding food in place with a tamper and sliding ring away from the plate. Top with the chives and serve.
Follow us on Twitter Facebook and Instagram to stay abreast of all our fresh, new content.
Happy cooking!