Premier Meat Company has made gifting our meats as personal and high-quality as a good gift should be, whether it be personal, corporate or charitable. Gift orders are delivered to your loved one's doorstep with your thoughtful personalized message enclosed in their delivery of fresh, never frozen, restaurant-quality meats. Make a gift of our artisanal meats this season and enjoy the genuine smiles that are sure to follow.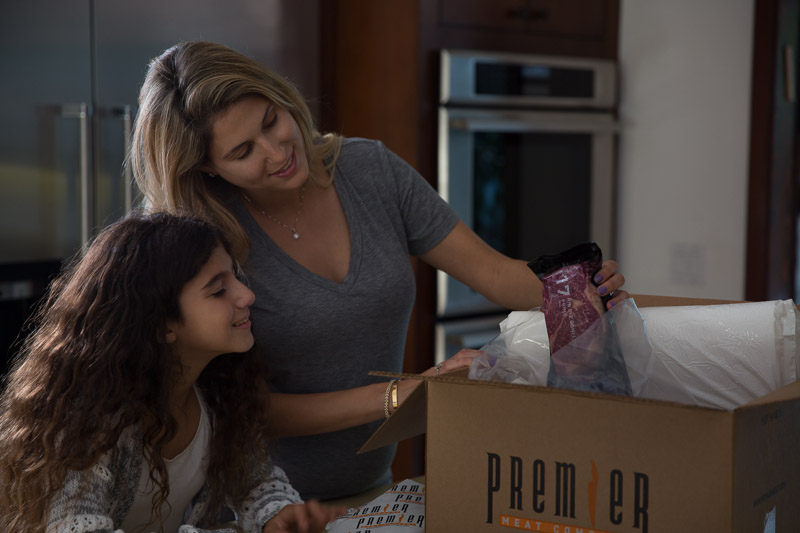 5 Reasons Premier Meats Make a Good Gift
1. It's a gift you know they'll use. When you gift meats that are as delicious, high quality, and nutritious as ours, there's no doubts about whether they'll be grilling up steaks the next day. Premier Meats are a gift your loved ones cannot wait to use.
2. Food brings people together. The time a family spends around the table is one of the most important moments in bonding and sharing that a unit can have. And when they're digging into some highly tender cuts of beef or pork, what they'll be sharing is smiles. Give the gift of family dinner time.
3. Know they're getting high quality. You never have to worry about the quality of meat your loved one is receiving; Premier Meat Company has a 50-year record of providing the highest quality meats to top-performing restaurants and professional chefs in Southern California. And with our innovative packaging, these meats will be delivered at the peak of freshness, ready to be prepared. No dry ice, No thawing, No problems.
4. Your gift goes beyond your loved one. All meats from Premier Meat Company are sourced from local family farms, so every purchase from our store helps to support not only our own family of butchers, but local agriculture from a wide variety of generational farms.
5. Nobody forgets the best meal they've ever had.
Gifts under $100
Game Day 18pc set – $85
Chateubriand 32oz – $91
Whole Chicken 5pc – $95
Rib Chop Dry Age 2pc – $84
Porterhouse 2pc -$71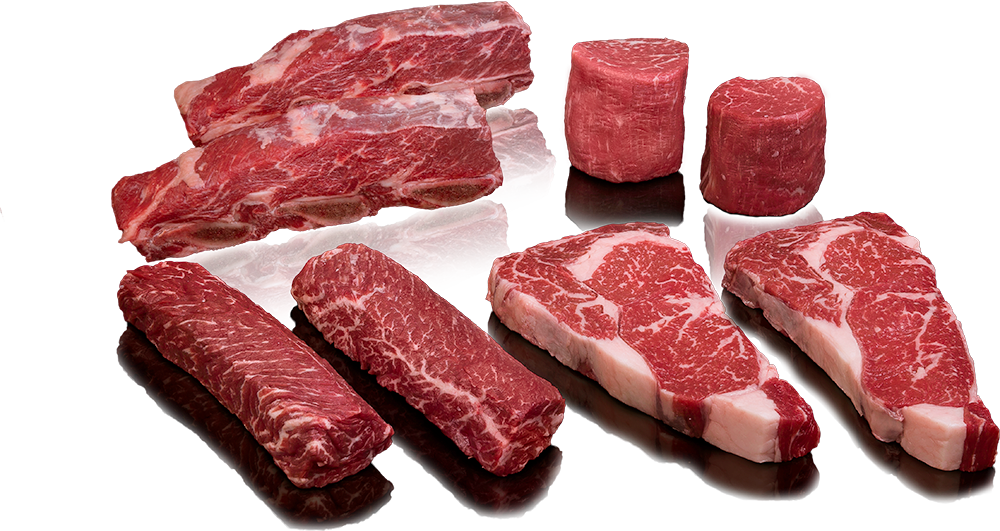 Gifts Under $150
16 pc Set iNSTAMEAT – $107
The Perfect Gift 8ps set -$125
Family Dinner 16pc set – $147
brisket – coming soon
Lamb Crown Roast – coming soon
Quail – coming soon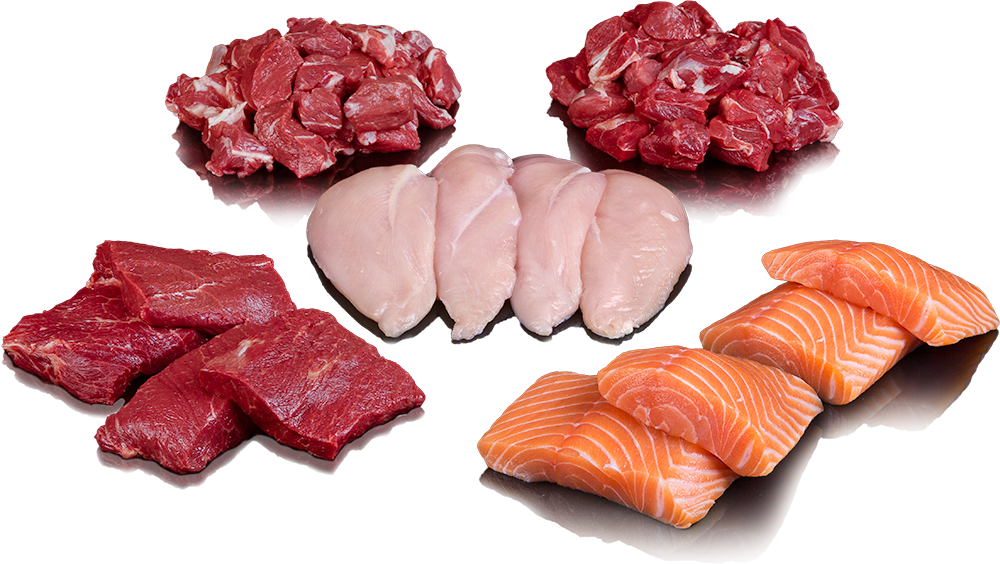 Gifts Under $250
The Big Catch 16 pc set – $236
Filet Mignon Prime 8pc – $209
Roast Pack
Giving the gift of Premier Meat is a sure way to bring joy and delicious memories to your holidays this season. Place your order through our online store and have fresh, natural meats delivered right to your loved one's doorstep.