For this crispy yet tender seafood lunch, you'll only need to set aside about half an hour. Serve with a side of salad greens and have a light, healthy and delicious lunch.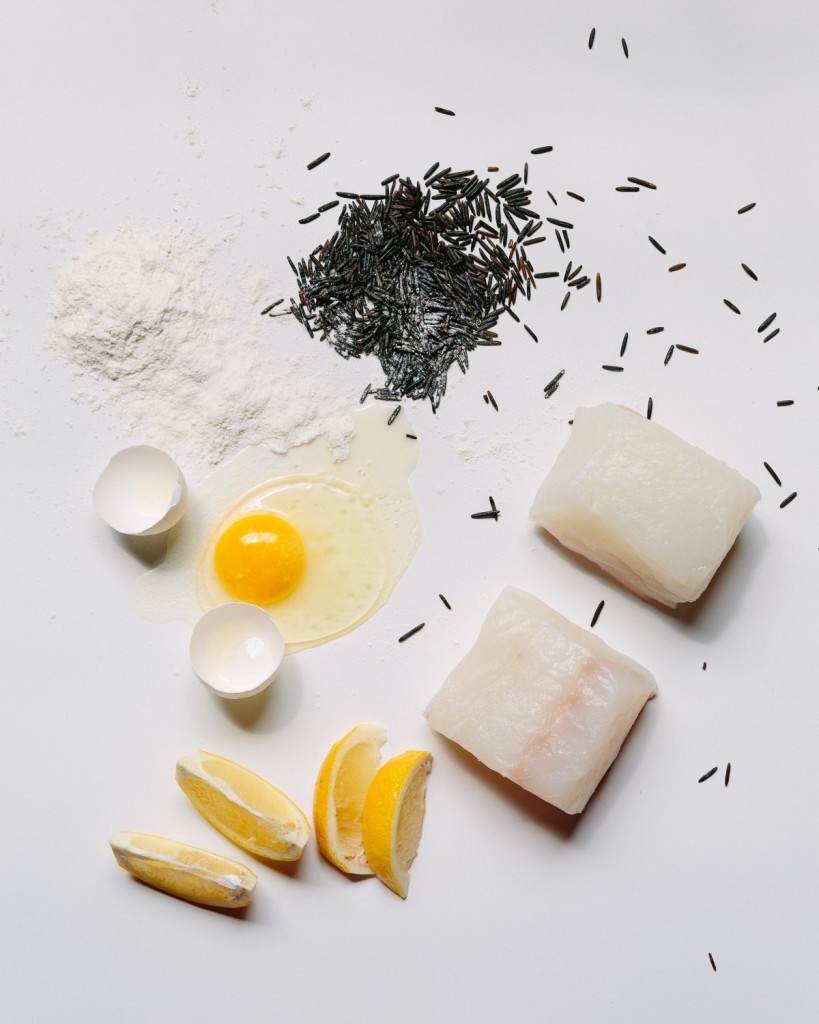 INGREDIENTS
2 (8oz) skinless halibut filets
4 tablespoons vegetable oil, divided
1/2 cup wild rice
1 cup all-purpose flour
2 large eggs
Kosher salt and freshly ground pepper
1/2 cup Panko bread crumbs
1/4 teaspoon ground cumin
1/4 teaspoon ground coriander
1/4 teaspoon garlic powder
1/4 teaspoon red pepper flakes
olive oil
Lemon wedges (for serving)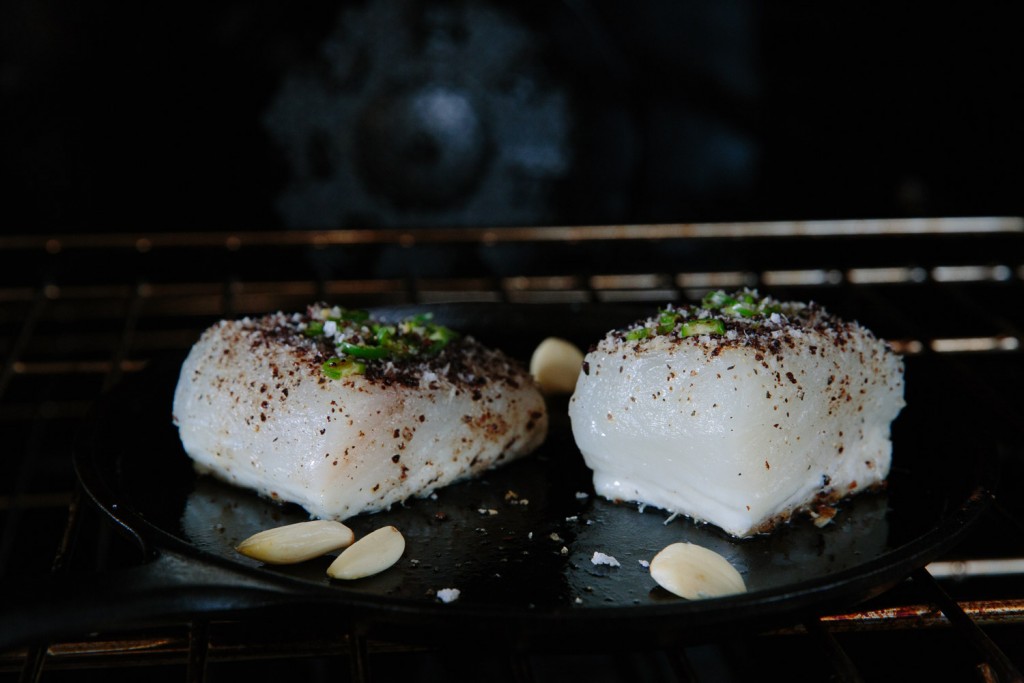 DIRECTIONS
Heat 2 tablespoons of vegetable oil in a medium skilet over medium-high heat. Add rice and cook for about two minutes, until grains are lightly browned then transfer over to paper towels to cool. Grind in blender or food processor to a fine powder.
Preheat your oven to 350.
Place flour, coriander and cumin in a shallow bowl, mix the wild rice, bread crumbs, red pepper, and garlic powder in a second bowl, and beat eggs and 1 tablespoon of water in a third bowl then set aside. Season filets with salt and pepper then, one filet at a time, dredge in flour, dip into egg mixture and coat with rice powder. Make sure you are coating evenly and removing excess at every step. Press rice powder gently to adhere.
Heat 2 more tablespoons of vegetable oil in ovenproof nonstick skillet over medium heat. Cook halibut until it is golden brown (about 2 minutes each side). Transfer skillet with the fish over to oven and roast until filets are opaque throughout (about 3 minutes). Serve with lemon wedges and enjoy.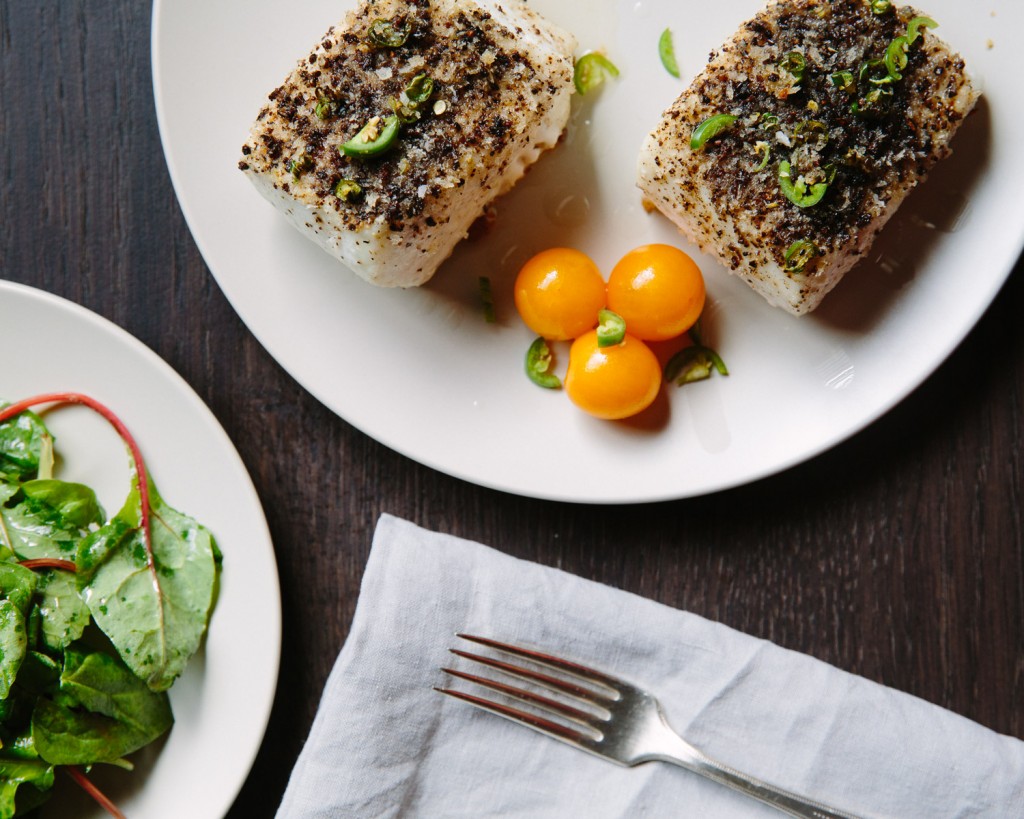 To stay current on all our newest recipes, follow us on Twitter and like us on Facebook ! Or if you just can't get enough pictures of food, check us out on Instagram for a daily helping.
Wild-Caught