Every day can be a day of love. But there's one day out of the year you can make extra special! Remind the man in your life how much he means by whipping up a breakfast that breaks the norm without breaking the bank. A great start to a lovely day.

Classic Crusted Filet Mignon
INGREDIENTS
Salt and Pepper to taste
Oil for searing
2 6oz Filet Mignon Prime or Choice
Salt and pepper your fillets according to your preferences. Let sit and come to room temperature. Once the fillets have come to room temperature, salt again lightly. Heat olive oil in a large skillet over high heat. Once the pan and oil is hot, add the fillets to sear. Sear fillets for 3 minutes on each side to form crust. Once crust is formed, lower pan heat to medium low and cook for 3 minutes each side to finish.
For a more in-depth filet mignon recipe try our Moroccan Crusted Filet !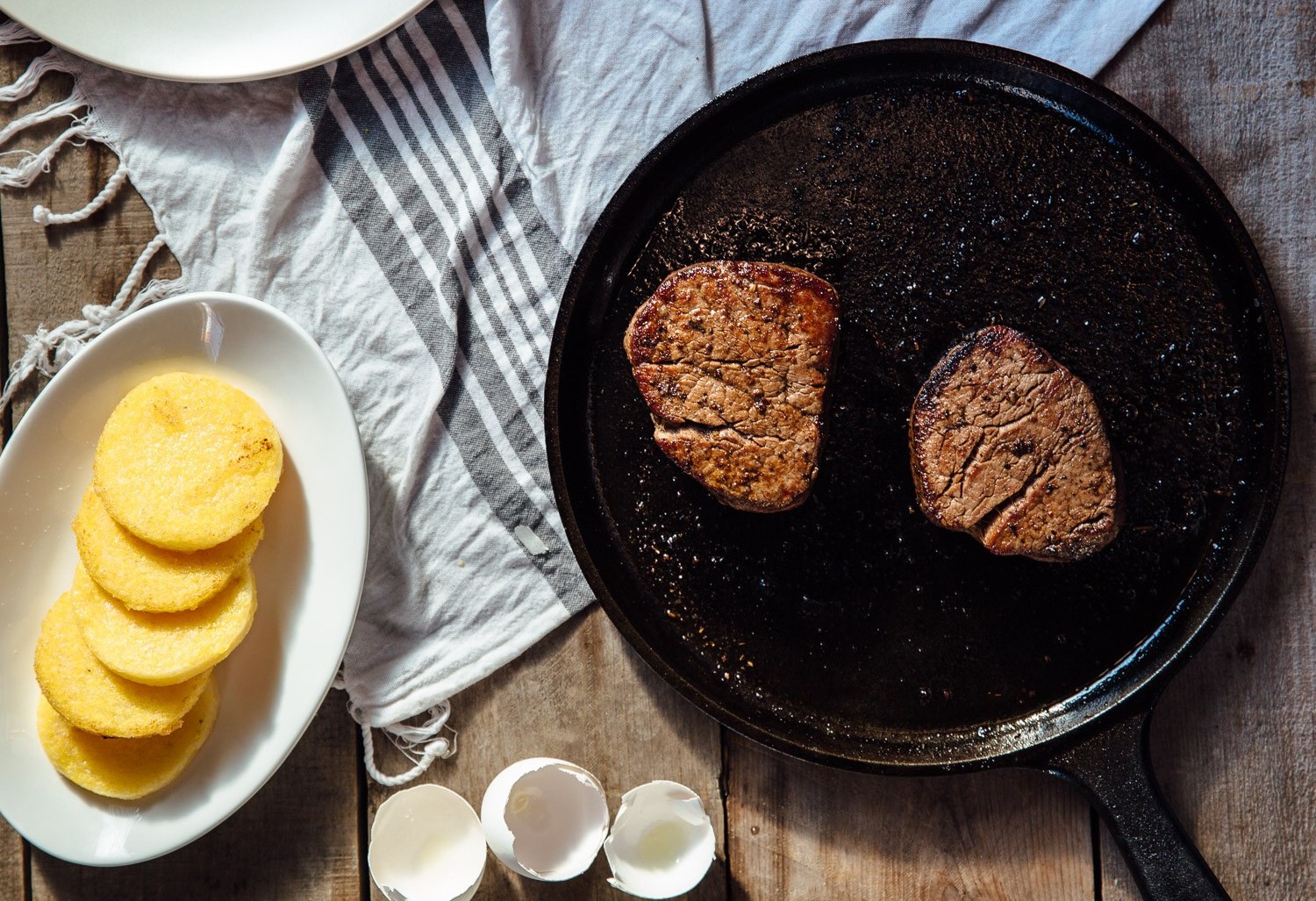 Fried Polenta
INGREDIENTS
6 cups water
2 teaspoons salt
1 3/4 cups yellow cornmeal
3 tablespoons unsalted butter
Bring 6 cups of water to a boil in a heavy large saucepan. Add 2 teaspoons of salt. Gradually whisk in the cornmeal. Reduce the heat to low and cook until the mixture thickens and the cornmeal is tender, stirring often, about 15 minutes. Turn off the heat. Add the butter, and stir until melted.
Transfer the hot polenta to an oiled baking dish, spreading evenly to 3/4-inch thick. Refrigerate until cold and firm, about 2 hours.
Preheat the oven to 250 degrees F.
Cut the polenta into 2 by 1-inch pieces. Heat oil in a heavy large skillet over medium-high heat. Working in batches, fry the polenta pieces until golden brown on all sides, about 3 minutes per side. Transfer the pieces to paper towels and drain.
Transfer the polenta pieces to a serving platter along side your seared filet mignon. Slice up filet and fan out on plate and top with a poached egg for added deliciousness!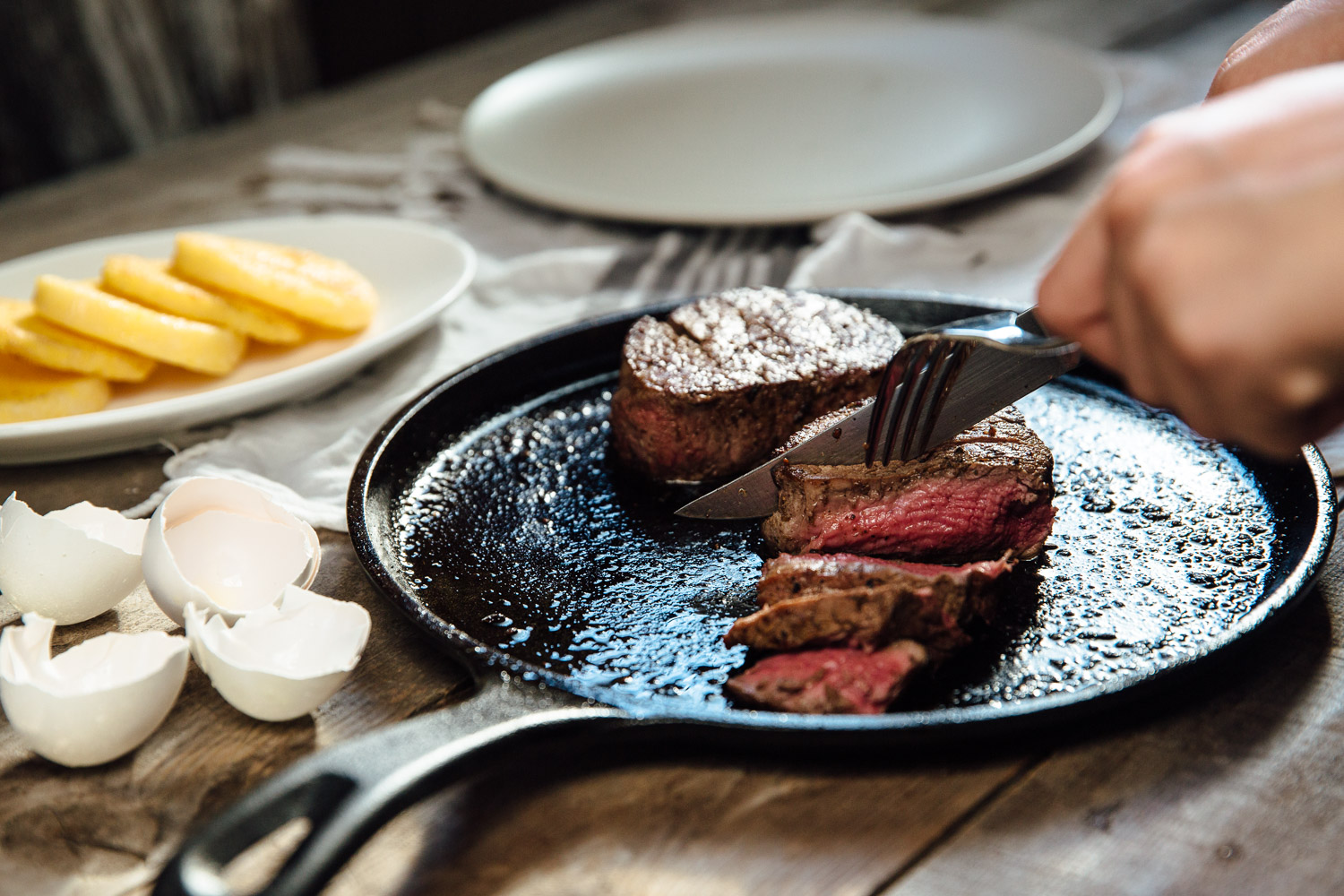 Prepare to lavish your loved one with love and fine cuisine; be sure to add personal touches such as a handwritten note, favorite flowers, or some of his favorite music playing in the background!
Like having fresh ideas for dinner? Like us on Facebook and follow us on Twitter for weekly updates and never be short of new dishes to try.
Every meal is a new adventure, follow our Instagram for daily inspiration.
Happy Valentines Day!