Win His Heart With The Right Gift
A smart gift-giver will give that special manly someone they love something he will really like, but at the same time, they will enjoy themselves too! The perfect example: food gifts. A clever girl with a big appetite and even bigger heart should consider giving her man a steak gift package. Let us explain our rationale–
Men will admit that they love big, hearty, red, rare steaks. Men also love grilling and barbecuing, who wouldn't? They say the quickest way to a man's heart is through his stomach, so let's build a delicious road to his stomach!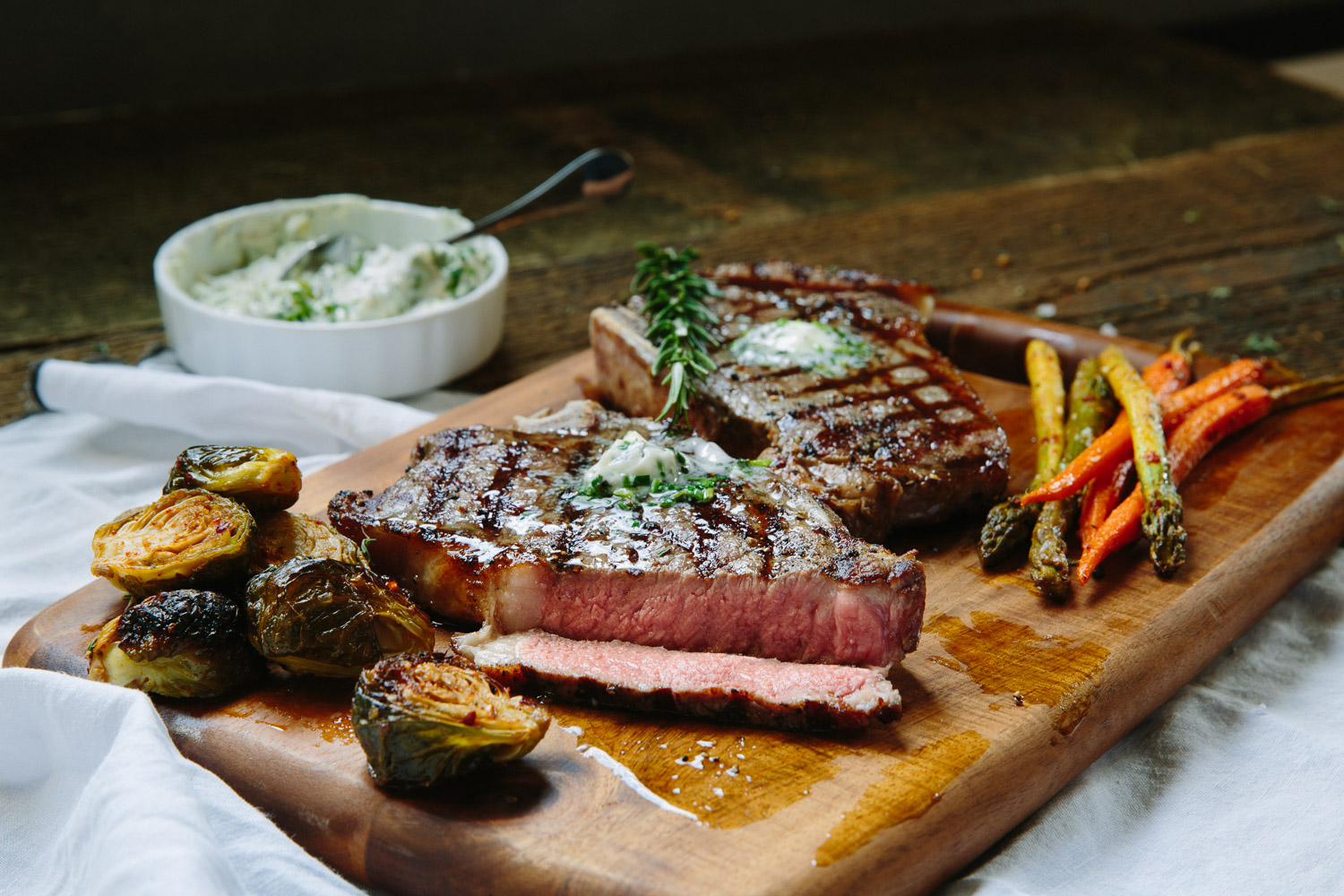 Show Him How Well You Know Him
As long as he knows how to cook the perfect steak you gifted him, then you're set! You can sit back and relax while he does the work. For once, he's cooking you dinner and it will sure feel nice. Bring home and chill a 6-pack of his favorite beer to go along with that steak gift and he'll also probably volunteer to clean the dishes and the barbecue! He'll get to enjoy firing up the grill and chowing down on a heft prime steak. This is the gift you gave him. But with it came your gift of not having to cook, for once, and getting a delicious steak too.
And for the bonus gift for you (not really for him): having the steak gift delivered right to your home. If you order the steak gift online from PremierMeatCompany.com, you'll be skipping the drive to the grocery store, the search for the best steak in the cold meat aisle, the wait at the cash register, and the drive back home. Premier Meat Company has a wide selection of steaks to choose from like flat iron, wagyu, skirt, rib eye, and more. You can purchase pieces individually or find a package with a variety. Premier Meat Company will pack your selections and ship them off to you. You will receive them within a couple days and as promised, they will still be fresh, thanks to the company's advanced technology and solutions.
He Will Thank You
Worry no more about the age old question of "What in the world do I get my boyfriend/ husband on Valentine's day??" Or his birthday or even fathers day for that matter. What are you waiting for? Visit PremierMeatCompany.com to get your steak gift for your man (and you).