Planning Your Christmas Dinner Menu
The holidays are in full swing and this year, you're taking on the hostess role. As you start drawing up the menu for your family party this Christmas, you need to consider everything from the dinner to the dessert and drinks. To save you some time, here are tips Premier Meat Company has to offer for pairing your gourmet meat dishes with excellent wine.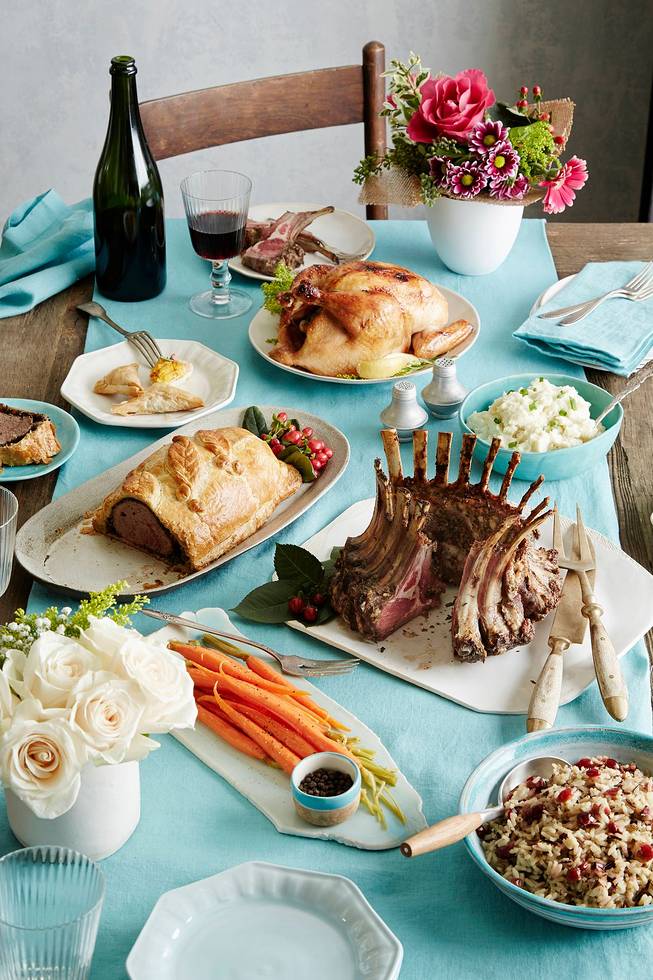 Beef
All styles of red wine will complement beef well, whether it's a bold Cabernet Sauvignon or an excellent Zinfandel.
Seafood
Select a light white wine for light seafood dishes, and for darker, heavier dishes, a red or white wine will do just right. For example, yellowtail and Chardonnay is a great pairing, as is salmon and Pinot Noir.
Poultry
Just as red wine goes with beef so wonderfully, so does white wine and poultry. Chardonnays and Sauvignon Blancs are winners.
Pork
There's a subtle, underlying sweetness in all pork that makes pairing wine a bit more strict. Try a low-tannin red or white wine, like a young Merlot or a dry Rose.
Lamb
Lamb has a delicate texture and flavor. A bold red with smooth tannins like Malbec or Syrah will pair nicely with this meat.
Wine Flavor Profiles
As a general rule to remember, the darker the meat and bolder the flavors, the darker the wine. Lighter dishes shine with lighter wines.
In addition, to achieve the greatest flavors from the wines and dishes, you'll want to structure your menu as much as possible so that you begin with white wines and end the meal with red wines.
Nonetheless, with the freshest proteins from Premier Meat Company, we are confident you'll host a Christmas meal that all guests will remember not just for the quality family time, but also for the fine-dining experience you are set to serve them!