Wow your dinner guests with a healthy protein alternative paired with a recipe that complements its most unique qualities. The complex flavor of the sauce brings out the sweetness of the lamb to perfection, making this preparation a delicious and exciting meal that will have guests talking long after dinner is served.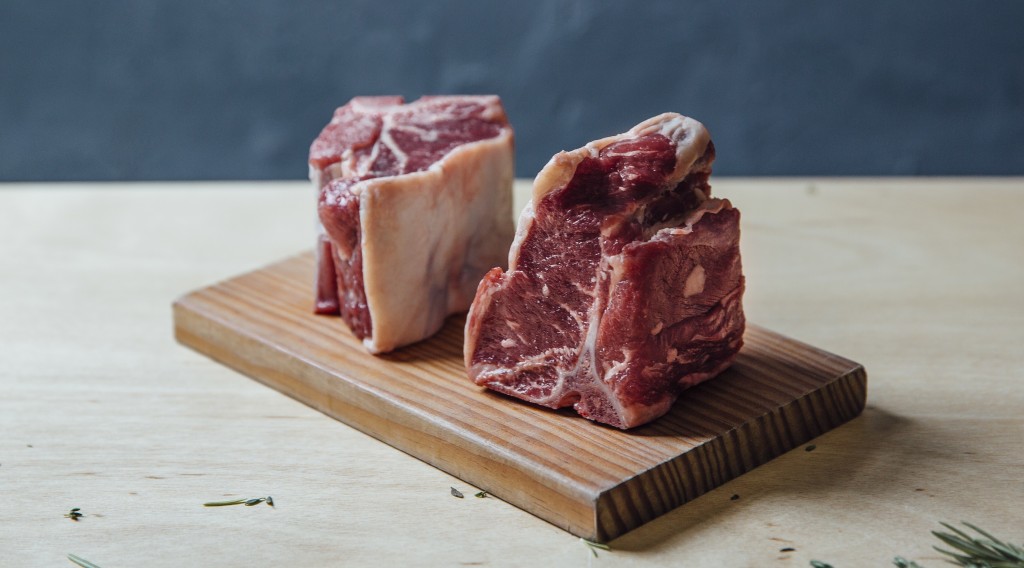 Ingredients
4 (12-ounce) lamb porterhouse chops
2 tbsp pure olive oil
Salt and pepper to taste
Flat leaf parsley
Fig cascabel sauce recipe follows
Fig Sauce
1 c chopped dried figs
1 ½ c red wine vinegar
½ c port wine
1 c sugar
1 c orange juice
¼ cascabel chile puree
4 c chicken stock
¼ c honey
Directions
Fig Sauce
Place figs in a bowl. Cover with boiling water and let sit until they soften, approximately 30mins. Place the softened figs in a food processor with ½ cup of the soaking liquid and process until smooth.
Combine the vinegar and port wine in a medium nonreactive saucepan and reduce by half over high heat. Add the sugar, orange juice, and fig puree and reduce by half again, stirring occasionally.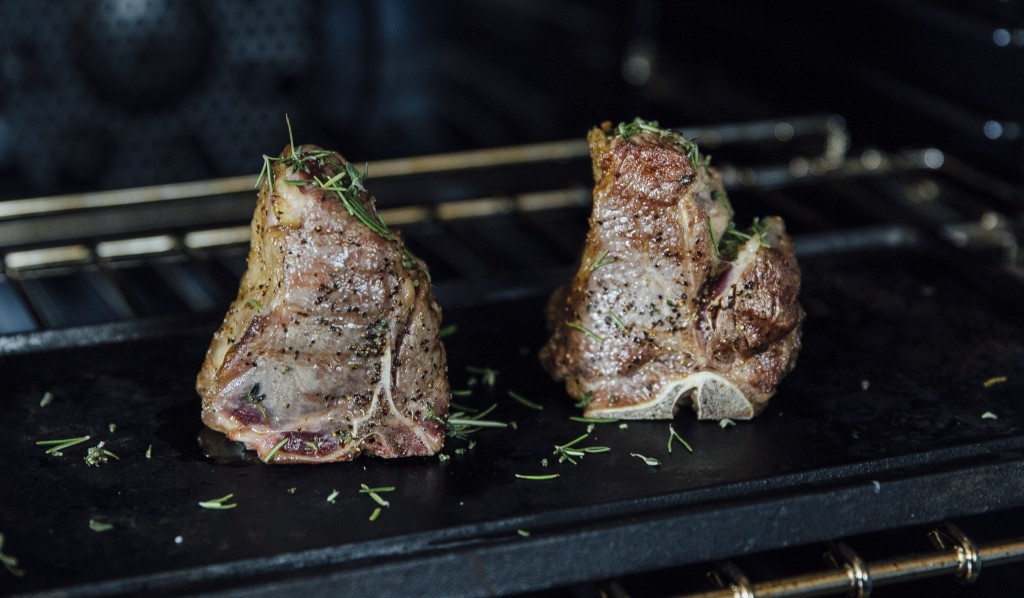 Combine the chili puree and chicken stock in another saucepan and reduce by half over high heat. Add the reduced vinegar-fig mixture to the chicken stock mixture along with the honey and reduce by half again, stirring occasionally. Strain the mixture into a clean medium saucepan and reduce to a sauce consistency.
For the lamb
Heat the grill to high or grill pan over high heat. Brush chops on all sides with the oil and season with salt and pepper; be generous, these are large pieces. Place the chops on the grill or grill pan and cook until golden brown and slightly charred, 3 to 4 minutes per side. Crisp up the fat side well as this will add flavor. Cook to medium doneness, about 10 minutes total. If using a grill pan, sear on all sides to form a crust and finish in the oven for around 6 minutes at 400° for a medium rare chop. Let stand covered with foil while you heat up the sauce. Ladle some sauce in the center of a place mound some mashed potatoes, place the chop on top ladle some more sauce on top of chop and enjoy.
To stay current on all our newest recipes, follow us on Twitter and like us on Facebook ! Or if you just can't get enough pictures of food, check us out on Instagram for a daily helping.
Bon appetit!