Maybe the true beauty of roasted chicken isn't its tender consistency, crispy skin, or juicy mouthfuls; the beauty is that all the work is in the marinade. Prepare this spicy, tangy recipe as shown or multiply servings for as many chickens as you need to prepare. The sky's the limit!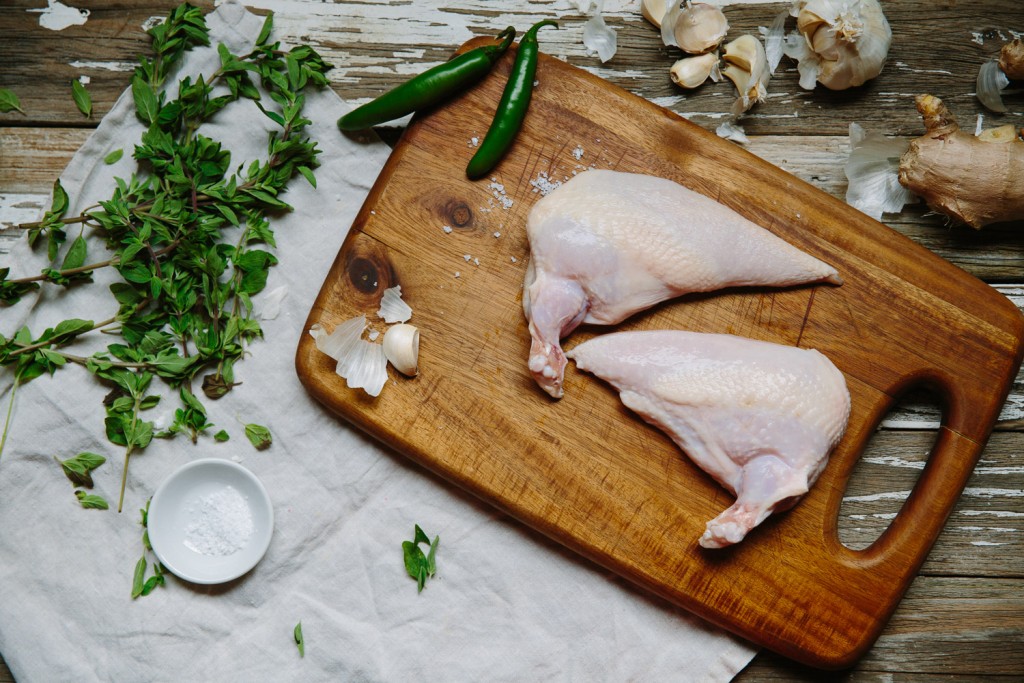 INGREDIENTS
10 garlic cloves, coarsely chopped
4 Serrano chiles, thinly sliced
13 1/2 piece ginger, peeled and finely grated
1 cup olive oil
1/2 cup reduced-sodium soy sauce
1/2 cup apple cider vinegar
1/4 cup brown sugar
2 star anise, broken
5 cloves, slightly crushed
1 tablespoon kosher salt
2 lemons, sliced
6 sprigs thyme
8 (7oz) Chicken Breast with Drumette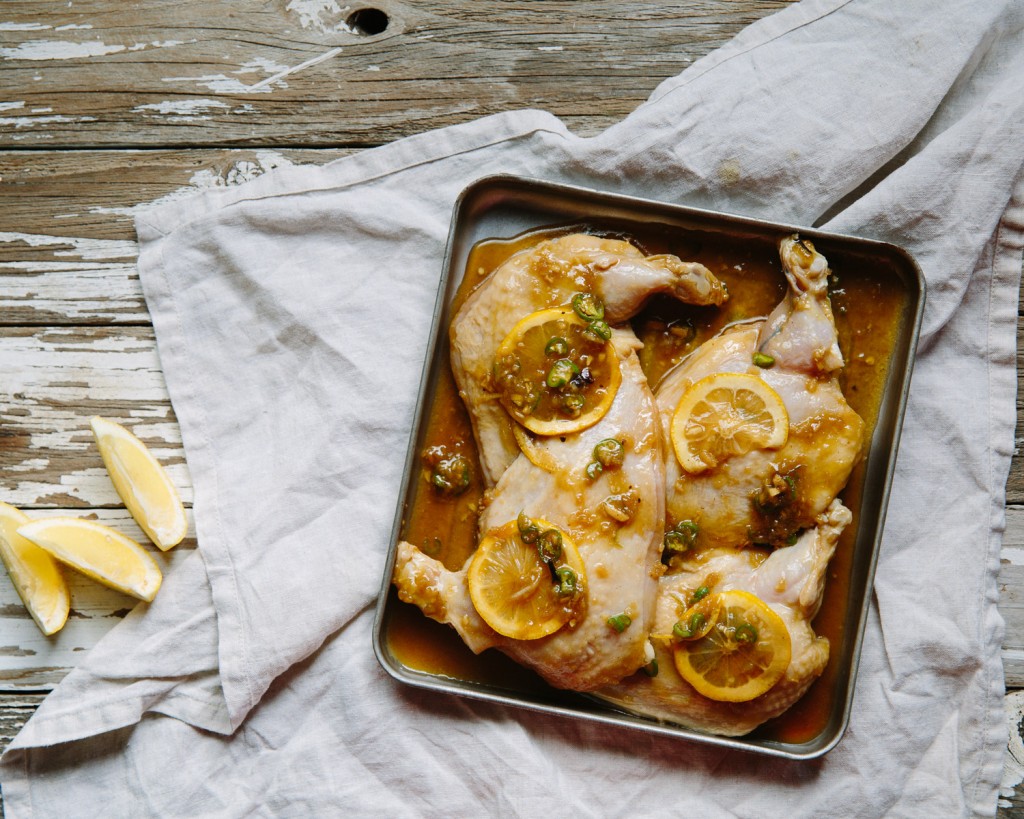 <strong<DIRECTIONS
Whisk together the garlic, chiles, ginger, oil, soy sauce, vinegar, brown sugar, anise, cloves, and salt in a medium bowl until sugar and salt dissolve, then add lemon slices and thyme. Coat the chicken in the marinade by placing both in a large resealable bag. Chill for at least 12 hours.
Heat your oven to 450°
Remove chicken from marinade and place skin-up on a rimmed baking sheet. Roast for 25-30 minutes until opaque throughout and it measures 165° internally. Serve chicken immediately.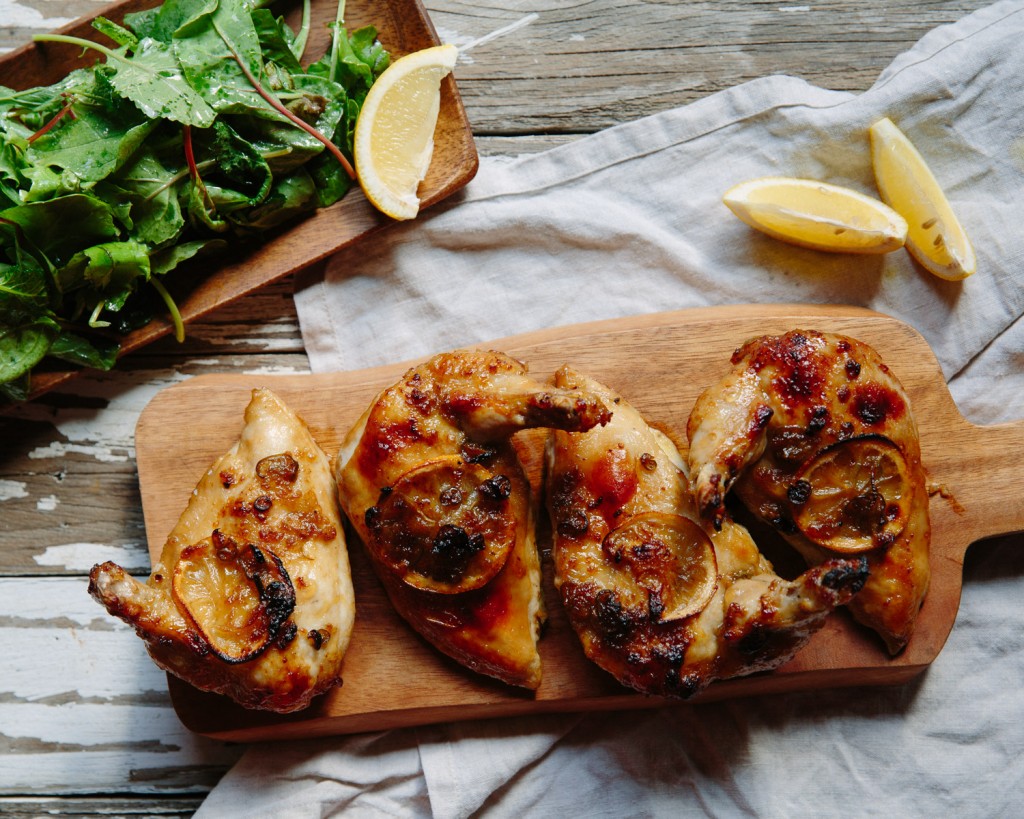 Make sure to stay abreast of all our newest content by following us on Twitter and liking us on Facebook ! Or if you just can't get enough pictures of food, check us out on Instagram for a daily helping.
Enjoy!