The Convenience Of Ordering Food Online
Society is moving in a much more fast-paced, quick-access direction that time is growing more valuable. People spend more time on our phones when they walk, when they're at dinner, when they're lying in bed about to sleep. People seek convenience. No one wants to waste time in line, running errands, shopping for groceries if they can help it.
Today's technology allows people to get around some of this. Ordering food online and having it delivered to you at home is practically a savior for many.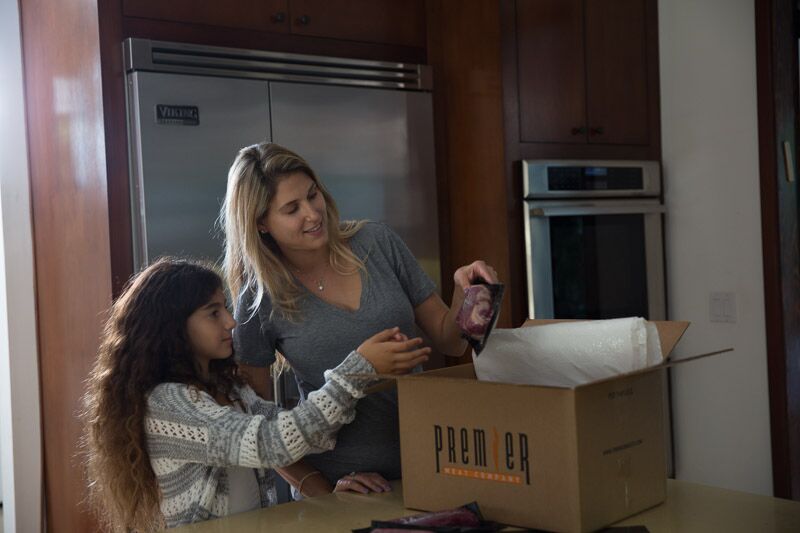 Premier Meat Company Saves You Time
Imagine you get off of work at 6. Your commute home is about 45 minutes. When you get home you have to pay bills, do some laundry, help your children with homework, and more. Putting in an online order for food and having it delivered to you just as you get home (or pick it up along the way) is the most ideal solution for you, tonight. You just rewarded yourself some "you-time," (or time spent for other chores).
Whether there isn't any time to grocery shop or cook or absolute laziness has befallen, ordering food for delivery is key. It's easy to go online on a computer, tablet, or smartphone to order and within an hour to an hour and a half (average), the food has arrived.
Restaurant Quality Meats
Most restaurants will have an online ordering system, which is great – it's convenient. For other restaurants, you may not be able to order their food online, but you may check out the menu and call for delivery. And then there are some restaurants that will not do delivery at all, but instead you can pick it up. As a restaurant will begin to notice a shift in their daily customer count, or attempt to reach more customers, they may decide to execute an online ordering system in their own time.
Or maybe say a person does enjoy doing the cooking, but still cannot do the in-store grocery shopping. Once, again, ordering the ingredients online is the way to go. In these situations, the ingredients like vegetables or pasta packs or meat are delivered ready-to-cook. Fresh food deliveries made from online orders are safe to eat just like if you were buying it at the grocery store.
Premier Meat Company, Southern California's best meat supplier to top restaurants and now consumers, promises fresh, raw meat for people who order online. Order food from Premier Meat Company online and see for yourself!