The Standard For Dry Age
Premier Meat Company houses the largest dry-age facility in the United States, turning out some of the most tender, professionally handled steaks available; these same steaks are used by the highest performing restaurants in Southern California, like the Fig Olive, Osteria Mozza and Bestia. Our online store offers both wet and dry-aged beef, both of which are processes to ensure healthy and excellent quality meat.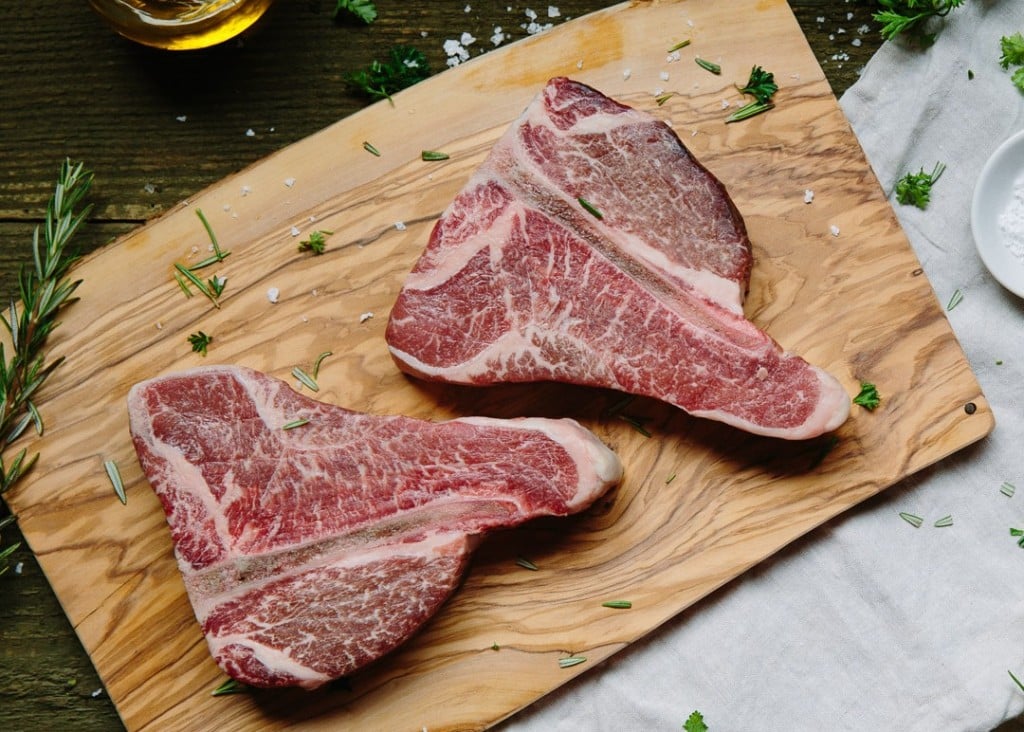 Wet Aged vs Dry Aged Beef
Wet-aged beef is vacuum-sealed in plastic within 24 hours of slaughter. It is then refrigerated for 21 days as the meat's natural enzymes break down the muscle tissue and make the beef tender to eat.
Our dry-aged beef hangs in a temperature-controlled facility for 28 days. Dry aging allows the moisture of the beef to escape, creating beef that is extremely soft and mature. Dry-aging causes the meat to become more concentrated, making the juices that remain inside have a distinct flavor that releases once it's being cooked.
Which is Better, Wet or Dry?
The answer to that is really based on your own personal preference, some consider dry-aged beef to be an acquired taste like a good wine or Irish beers. Most of us are accustomed to the flavors and textures of wet-aged beef, but nobody would deny that dry-aged beef has a unique, mouth-watering chew and nutty -almost sweet- flavor on its own and it doesn't take too long for one to understand its appeal!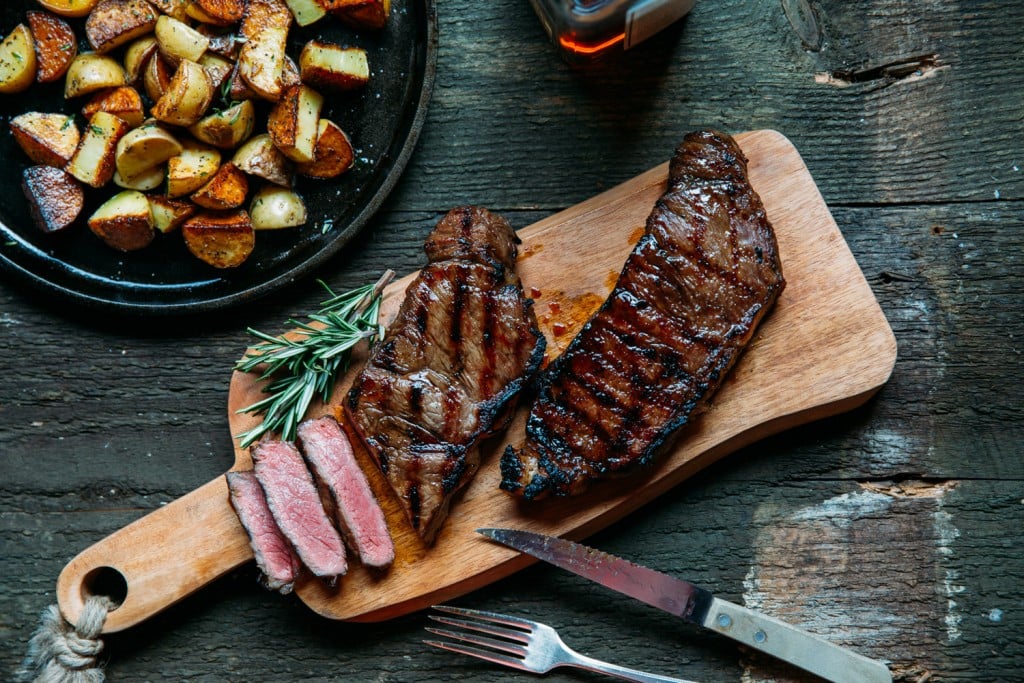 Buying Your Own Dry-Aged Beef
At the store, most beef that is available will be wet-aged, since this process costs less for the manufacturer. You'll know a meat is dry-aged because of the difference in color; dry-aged beef is not as bright red as its wet-aged counterpart. You can easily get your hands on some fresh dry-aged beef from our online store to have a taste of what your favorite restaurants are serving up!