Out of the Restaurant, Into Your Home
The idea of having meat delivered to your door may have irked you in the past, but it shouldn't today. Just like restaurants get fresh meat delivered to their kitchen, why can't you, but at home? With today's innovative technology and advanced productivity and efficiency, there are more reasons why you should order your meat online and have it delivered to you.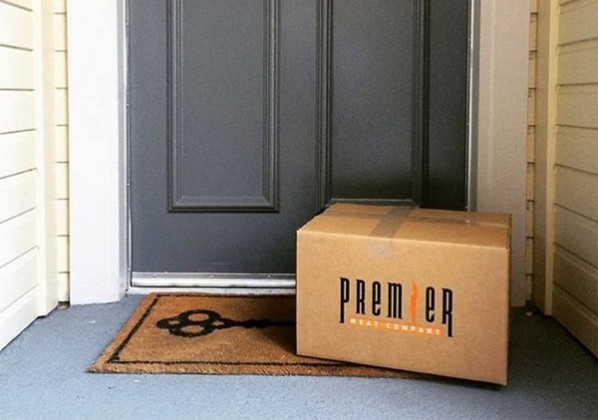 Time
As we work more, our personal time to relax and take care of errands and chores becomes less. But, if you can wisely shuffle some things on your schedule, you'll find that you don't need to sacrifice any work time (we know your income is important!). Ordering meat online saves you so much time compared to taking your weekly trips to the grocery store.
Money
People tend to spend more at the grocery store, especially if they have no grocery list. And when you start to pick up one item, you'll find yourself picking up a basketful of other items just because you want it with that first item. When you're browsing the aisles at the grocery store, you're less likely to keep track of your total, and when it's time to pay at the register, even if it's more than you thought you'd be paying, you're less likely to tell the cashier you don't want an item any longer. But when you're ordering online, you can view your cart and total while you shop, and it's much easier to remove items from your cart too. You're more conscious of your money when you're getting your meat online.
Quality
Believe it or not, when the meat that you order online from Premier Meat Company is delivered to your door, it's very fresh. The meat, which has been sourced from a local farm, has never been frozen thanks to advanced and proven technology, and it's better quality than many meats you might find in the store. And don't worry, the meat is not contaminated in any way during this process. The meats you find in the store have been cut, packaged, and shelved, waiting for someone to pick it up. But, the meat you get delivered to your door is only cut when your order is received online and it gets delivered within 2 days. This top-notch quality is the exact same you'd enjoy at some of California's finest dining establishments.
Go ahead and test Premier Meat Company out. Go to PremierMeatCompany.com to look through all the types of meat and fish we offer. When you're ready, make your purchase and within two days, we'll deliver your meat to your door, ready for you to whip up something tasty with.