What Hormone-Free Means to Us
It's natural instinct that any person or group wants to receive more for less of their money. That's fine because it's a better deal, financially. However, in some industries like the meat industry, more people are beginning to learn that more for less isn't necessarily want they want or believe in.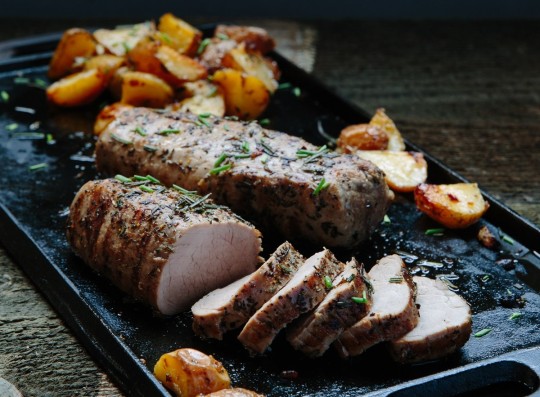 Why More Can Cost Less
For example, many large meat suppliers will source their meats from larger farms. At these larger farms, the animals that are raised there are likely being injected with growth hormones to dole out the most meat in the least amount of time. While these hormones are FDA approved and found to be safe for humans when they eat this meat, growth hormones are not natural for the animal and can cause significant effects on those who consume them.
The First Step in Quality
Smaller family-owned farms are where you can find animals that are raised with healthier and more traditional methods. Sustainable family farms choose humane care over quantity and as a result, they provide meats that are top in not only health but flavor and quality. Meats from our local family farms:
• Never receive any hormones or antibiotics.
• Have exceptional land to live on.
• Are fed with natural ingredients.
• Enjoy an environment where they can live without stress.
Premier Meat Company is Hormone-Free
Premier Meat Company is one meat supplier that chooses the latter. We support our local farmers here in California who practice sustainable farming methods. They do not inject their animals with any growth hormones, so you can be certain that the meat you order from us, comes from those same, hormone-free animals. We provide high quality meat for a very good price. We strongly believe in supporting local family farms, we believe in the ethical treatment of animals, and we believe in the purity of the fresh, fine meat we offer you. Check out our selections, from beef to poultry to fish, by going to PremierMeatCompany.com.