When that ever-cozy time of the year comes around, when the chimneys warm up and season cools down, the harvest is on and you crave something soupy, that's flavorful, beefy and a little bit spooky.
Fall is here again with all of its charm and festivities, and a qualified home cook like yourself is ready for any occasion. Try our pumpkin beef stew and add it to your catalog of lovely, spicy autumn recipes!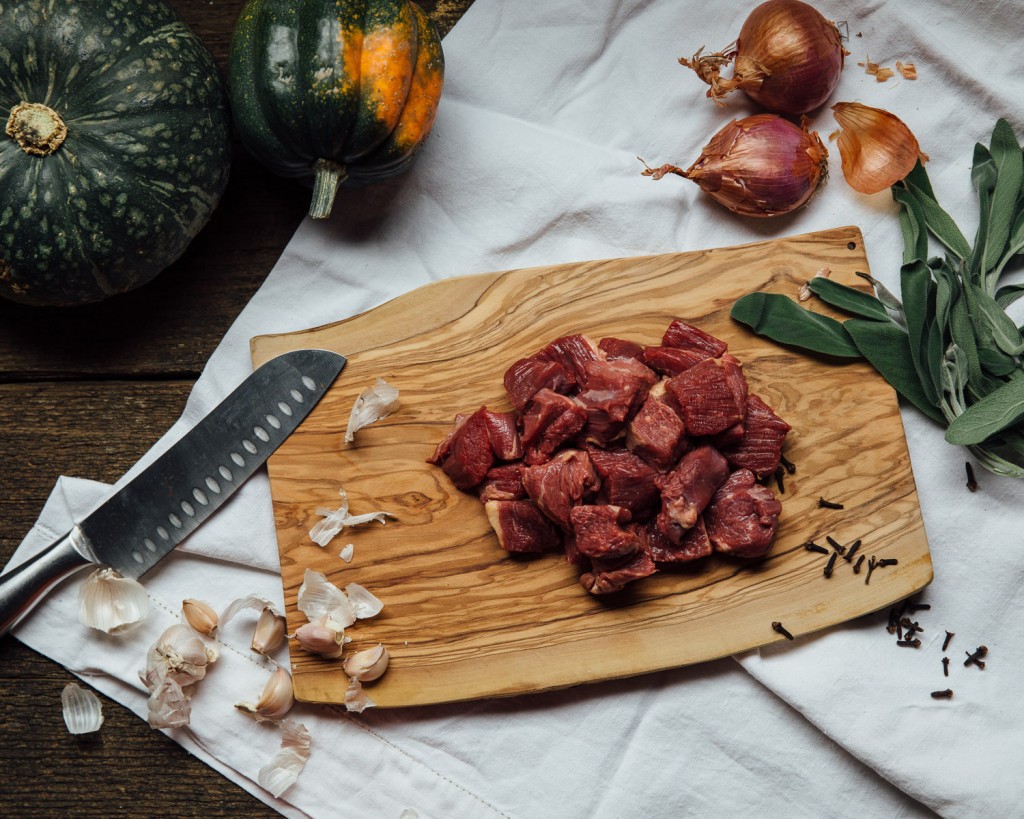 INGREDIENTS
2 LB Chuck Stew Cubed 1×1″ California Grass Fed
kosher salt and freshly ground black pepper to taste
3 tablespoons olive oil
1 yellow onion, diced
1 1/2 teaspoon garlic, minced
1 teaspoon fresh ginger, minced
2 teaspoons tomato paste
3/4 teaspoon ground cinnamon
1/4 teaspoon ground coriander
1/8 teaspoon ground cloves
1/4 teaspoon red pepper flakes
1 teaspoons paprika
9 oz canned diced tomatoes with juices
2 carrots, minced
2 cups Cabernet Sauvignon
1 LB peeled and diced 3/4″ cubes) pumpkin or winter squash
2 teaspoons fresh sage, chopped
3 fresh sprigs of rosemary
3 cups chicken stock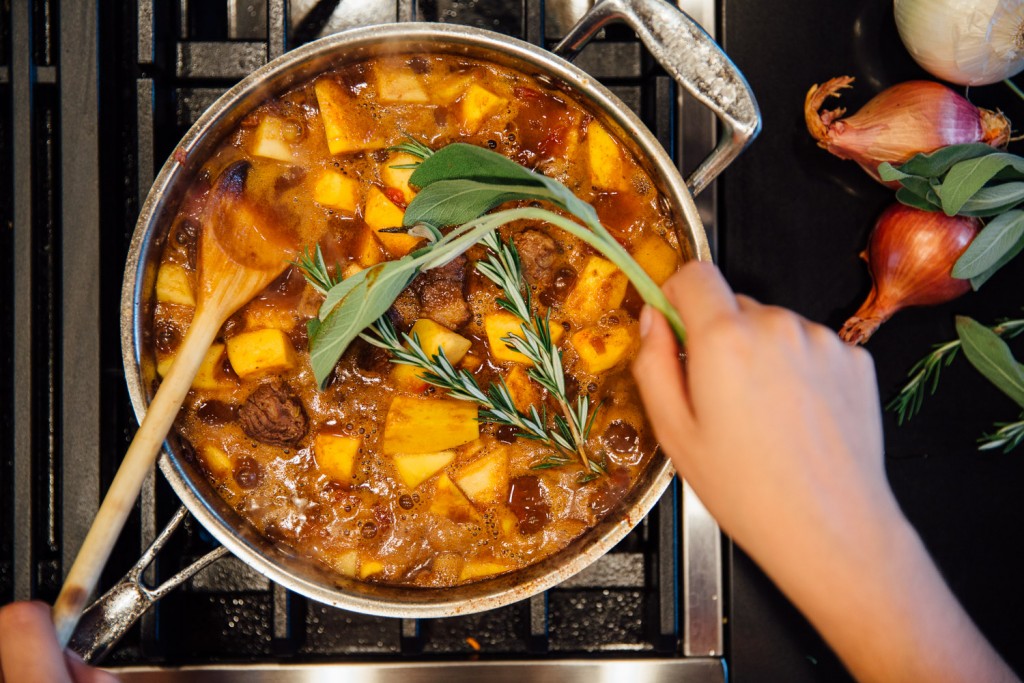 DIRECTIONS
Preheat your oven to 325°
season your beef stew cubes with salt and pepper. In a 3 quart dutch oven over medium-high heat, warm 2 tablespoons of olive oil. Add your beef to the pot to brown on all sides, about 8 to 10 minutes, then transfer to plate.
Lower your flame to medium and warm the remaining 1 tablespoon of olive oil, then add in the onion and carrots to cook. Stir occasionally for 8 minutes until the onion is tender then add your garlic, ginger, tomato paste, cinnamon, paprika, coriander, nutmeg, cloves and red pepper flakes. Cook until fragrant, stirring constantly. Add wine and let reduce. Add tomatoes, pumpkin, sage, rosemary, stock and beef cubes. Bring your pot to a boil and season with salt and pepper. Transfer the pot to the oven and cook until the beef is tender, 2-2 1/2 hours.
Serve stew in a festive bowl and enjoy!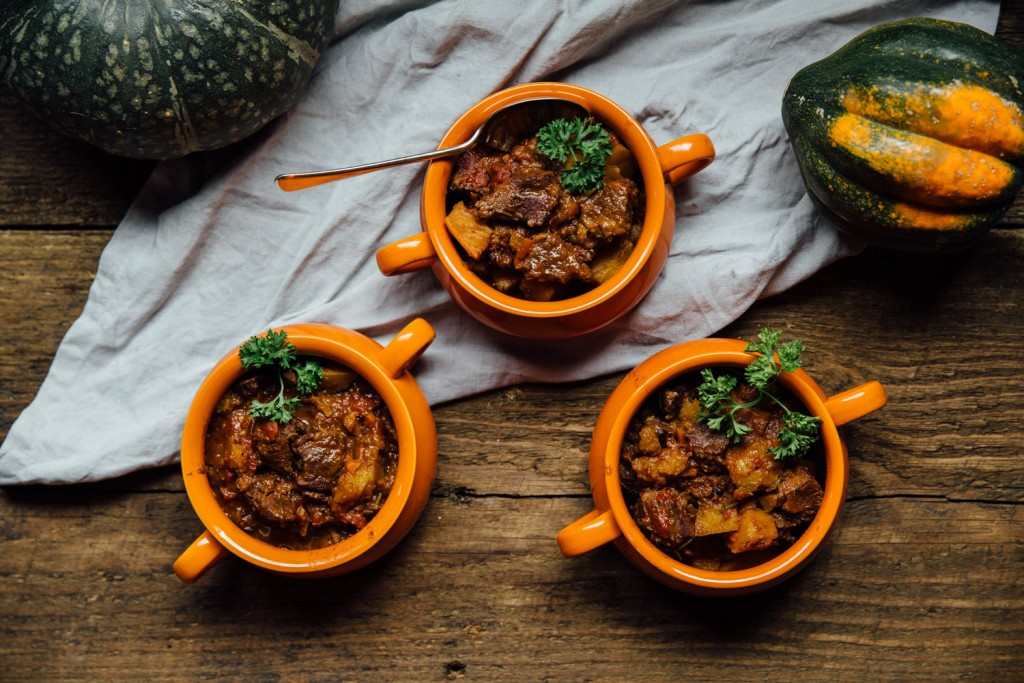 Embrace the holidays this season and follow us on Twitter and like us on Facebook for weekly festive ideas! Or if you need some visual inspiration, check us out on Instagram for a daily helping.
Happy Harvest