Restaurant Style Christmas Dinner Right At Home
Having a high-end restaurant dining experience is not at all hard to replicate in your own home. From service to food to decor, it's all very manageable and much more affordable. Plus, Christmas dining is much cozier at home than in a restaurant. Here are some tips to setting up an elegant Christmas dinner at home.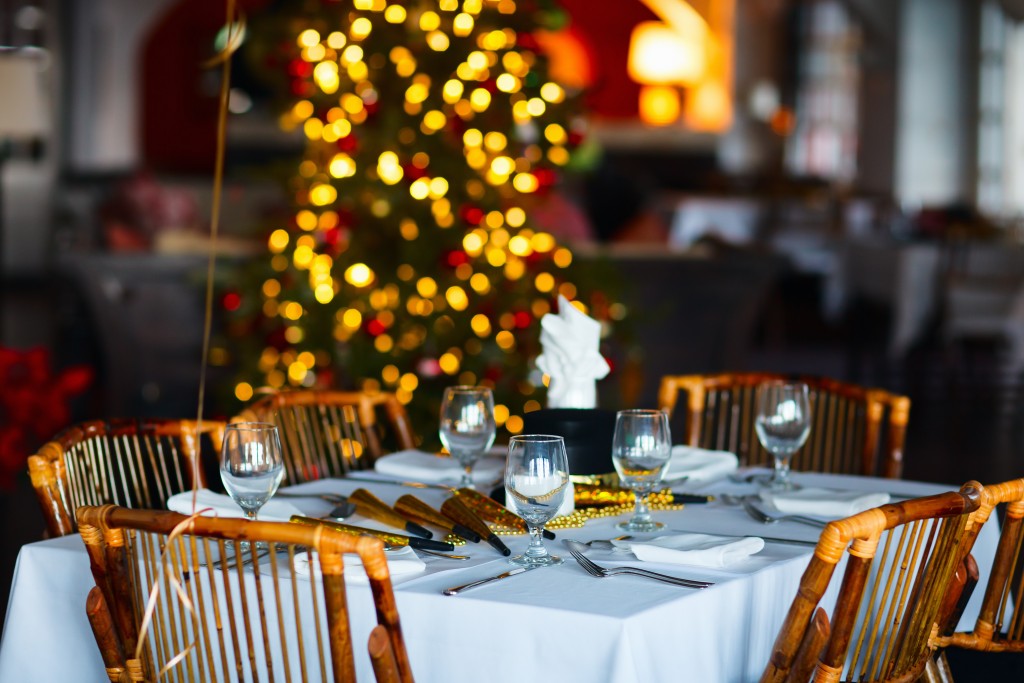 Decor and Decorations
Decorations matter. Grab some small flowers like the Poinsettia, a Christmas favorite, to use a centerpiece and perhaps a tiny tea candle or two. You can also use a tablecloth and a table runner if you'd like. You can dim your regular lights to create that beautiful ambiance as well as hang up some Christmas lights. Turn on some soft jazz music in the background.
Table Setting
Use plates and bowls of the same set, and same with utensils. If you haven't mastered the art of napkin folding, simply place it on your plates or under the forks. You can also wrap your utensils in the napkin, and secure it with a napkin ring. Look up table placement of forks, spoons, knives, and cups. Consider using your "fancier" dishware; after all, it is Christmas.
Dinner Menu
Make a three course meal, or 5, or 7 if you're up for it. You can do all the cooking by yourself or invite your company to join and make it a fun "pre-date" to your dinner-date. Feature a different protein in each dish – succulent lamb chops, juicy chicken breast, tender beef. Pick out your favorite wine (or other beverage) to enjoy as well. To save time, order your ingredients and groceries online, like getting your fresh meats from PremierMeatCompany.com, a company who provides the same fresh meats you get at fine dining establishments.
Service
When no strangers are around, you know the service will be top-notch. Since you are home, you get the pleasure of serving your company food that you (or both of you) prepared together. You proudly get to present your hard work, and reap the benefits of enjoying it.
Using High Quality Ingredients
See? Fine dining at home is easy, fun, and much quieter than restaurants! Plus, you get the same excellent food that the restaurants serve – in larger portions! Whether it's just you and your date or you and a handful of pals or family, setting up a nice dinner at home is the privacy and intimacy you need.
When you're ready, you can visit the Premier Meat Company online store to browse the meat selections and make your online purchase for delivery.