The Perfectly Cooked Red Meat
There's something about lamb and steaks that make them a very desirable meat, especially for cooking on special occasions and holidays like Valentine's Day. There's also something spectacularly heartwarming about a home-cooked meal, but then again, that meal needs to be done right!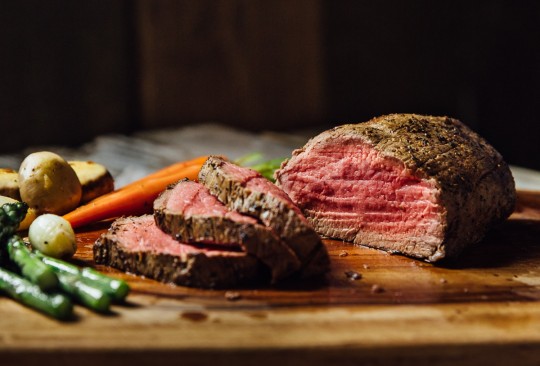 Getting It Just Right
However, cooking lamb and steaks to the doneness you desire requires the right knowledge so that you do not overcook it or undercook it. Wanting it cooked one way only to have it end up being a doneness you don't want is pretty disappointing and really does alter the dish quite a lot. When you're cooking for your Valentine, aim for the following temperatures of the meats, which you can gauge by inserting an instant-read meat thermometer into the thickest part of the meat, away from the bone.
Lamb Chops and Rack of Lamb
● Rare – 125-130 degrees Fahrenheit
● Medium-Rare – 130-140 degrees
● Medium – 140-150 degrees
● Medium-Well – 155-165 degrees
Beef Steaks and Beef Roasts
● Rare – 125 degrees Fahrenheit
● Medium-Rare: 135 degrees
● Medium – 145 degrees
● Medium-Well – 150 degrees
● Well Done – 160 degrees
Good Cooking is Safe Eating
Lamb and beef is perfectly okay to eat when it's pink, but meats like chicken and turkey must be thoroughly cooked through. Cooking time will vary depending on your cooking method and how thick or big your piece of meat is, so make sure you do a little research before you start heating up the stove or oven. And as long as you have your meat thermometer, you'll be able to catch when your lamb or beef has reached its perfection!
To get started on your Valentine's dinner, you'll first of course, need to have your ingredients! Please go to PremierMeatCompany.com to order the cut of meat you want. Once it's delivered to you within 1-2 days, you can get right to cooking!