A Messy Kitchen Is A Romantic Valentine's Date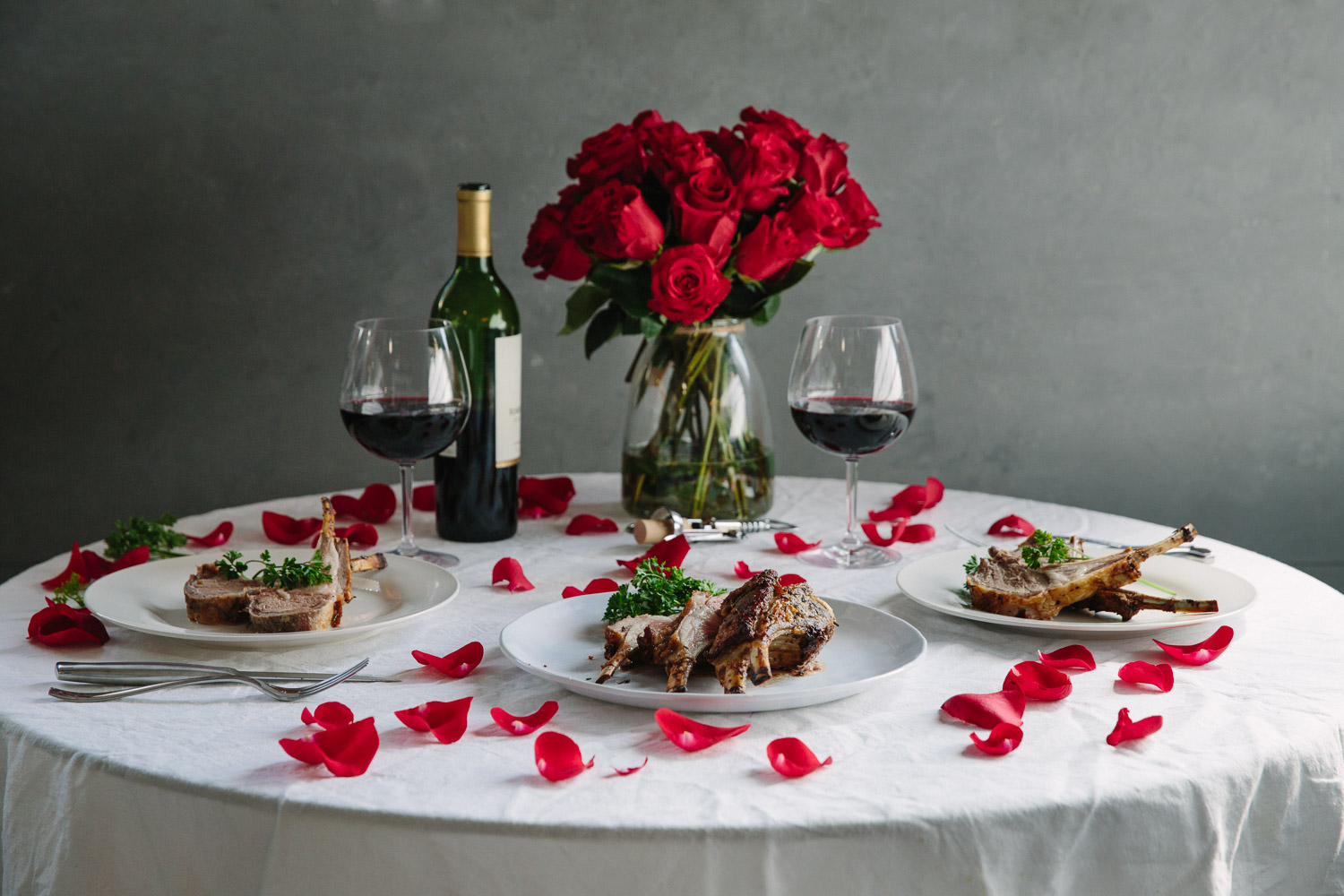 Because no Valentine's Day is complete without the most romantic (and tasty!) meal, you ought to start planning now! On this day of romance, privacy and intimacy are what you're looking for, and to achieve that, how about dining at home rather than a busy restaurant? You'll get the chance to impress him or her and you won't have to fuss with any interruptions. It would even be fun to plan and cook the meal together!
Preparing a nice meal is not as hard as you might think, as long as you follow these helpful tips:
1. As far as a main course goes, narrow down your options to a couple of choices. Consider being adventurous and trying something you otherwise won't typically cook yourself.
2. If you already have a recipe to follow, perfect! If not, browse the Internet and your cookbook. Compare recipes and choose the one that seems the most doable for you.
3. Jot down your ingredients list and make note of what cooking equipment you'll need. Remember, using the right pots, pans, and cooking utensils are just as important as using the right seasonings.
4. Order your protein selections online from PremierMeatCompany.com a few days before Valentine's Day. Allow 1-2 days for shipping, but your meat or fish will arrive in prime freshness. Pick up remaining ingredients ahead of Valentine's Day, if possible, but not too early since you don't want them to spoil. Anything you absolutely must get day-of, get it early.
5. Read through your recipe to get an idea of how long it will take you to prep and cook. This will help you manage your time and any other activities you have planned for the day.
6. If your recipe allows it, you can prep as much of the dish as possible the day before or in the morning, like dicing and slicing. If anything needs marinating, make sure you do that in advance too.
Most importantly, have fun! Cooking for or with your loved one for Valentine's Day is meant to be fun and romantic, even if the bread does get a little burnt or the sauce gets on your clothes. Cooking in the kitchen together is probably something the two of you don't do together often but after this run, don't be surprised if it becomes a new habit, a new tradition for the two of you.
Jumpstart your Valentine's Day meal planning by visiting PremierMeatCompany.com to browse our fresh fish and prime meat selections.