A staple for any special event; the lamb royal crown roast will always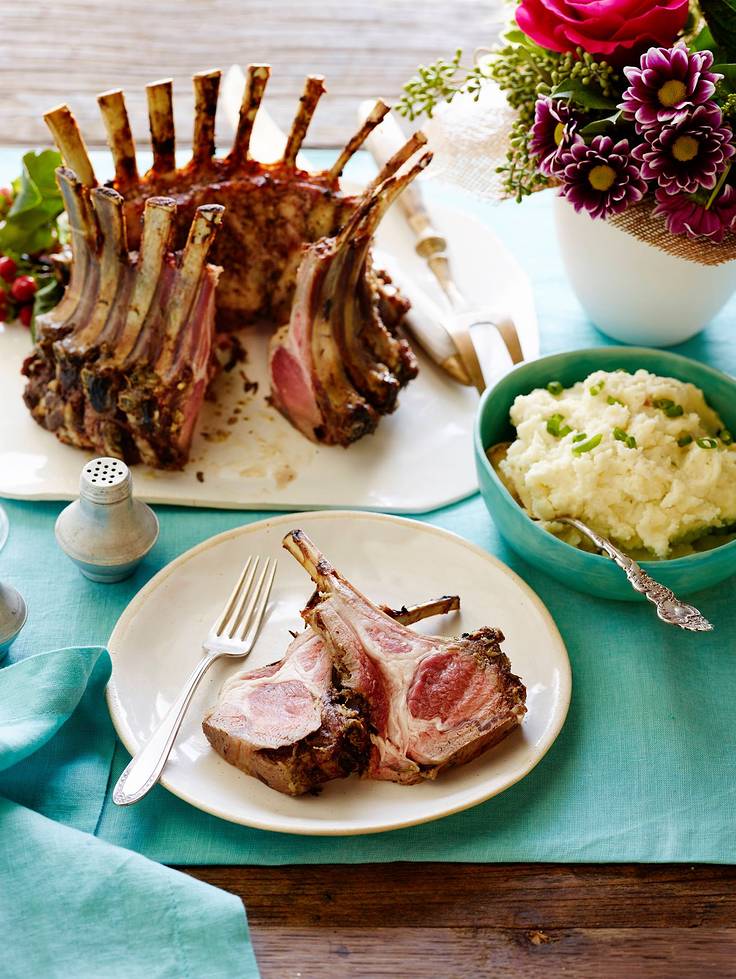 INGREDIENTS
2 Lamb Rack 8-bone frenched
1 tablespoon olive oil
1 teaspoon kosher salt
1/2 teaspoon freshly ground black pepper
6 cloves garlic
4 teaspoons fresh chopped thyme
1 1/2 teaspoons ground coriander
1 1/2 tablespoons sherry vinegar
1 teaspoon Dijon mustard
1 teaspoon fresh chopped rosemary leaves
DIRECTIONS
Preheat your oven to 375° F
Bend each rack into a semicircle, fat side out, and tie them together at the base and center with kitchen twine. Rub your lamb down with olive oil. Combine your salt, pepper, garlic, thyme and coriander then rub all over the lamb.
You can then ideally put your roast in a bundt pan with the center coming up through the middle of the roast, but you may also roast your crown in a regular roasting tray.
Place on the middle rack of your oven and roast for 30-35 minutes or 8-12 minutes per pound. Once the meat reaches an internal temperature of 130° F, remove from oven and transfer to a wire cooling rack and tent in aluminum foil to let the meat rest for 20 minutes. While the meat is resting, add sherry vinegar, mustard and rosemary to the juices that accumulated in the pan and stir to combine. Taste and adjust as you wish. Cut string from roast and serve chops with the warm sauce.
Enjoy!