LA's Valentine's Day Dining Guide
There are so many ways to spin Valentine's Day with your loved one in order to create a memorable day (and weekend) filled with memories that the two of you will cherish. Whether it's going shopping or hiking or just lazing around at home with a movie marathon, every couple will have a different agenda. However, at the end of the day, there is one thing that will be the same for all, and that will be to clean up and go out for a nice, delicious dinner date at a top restaurant.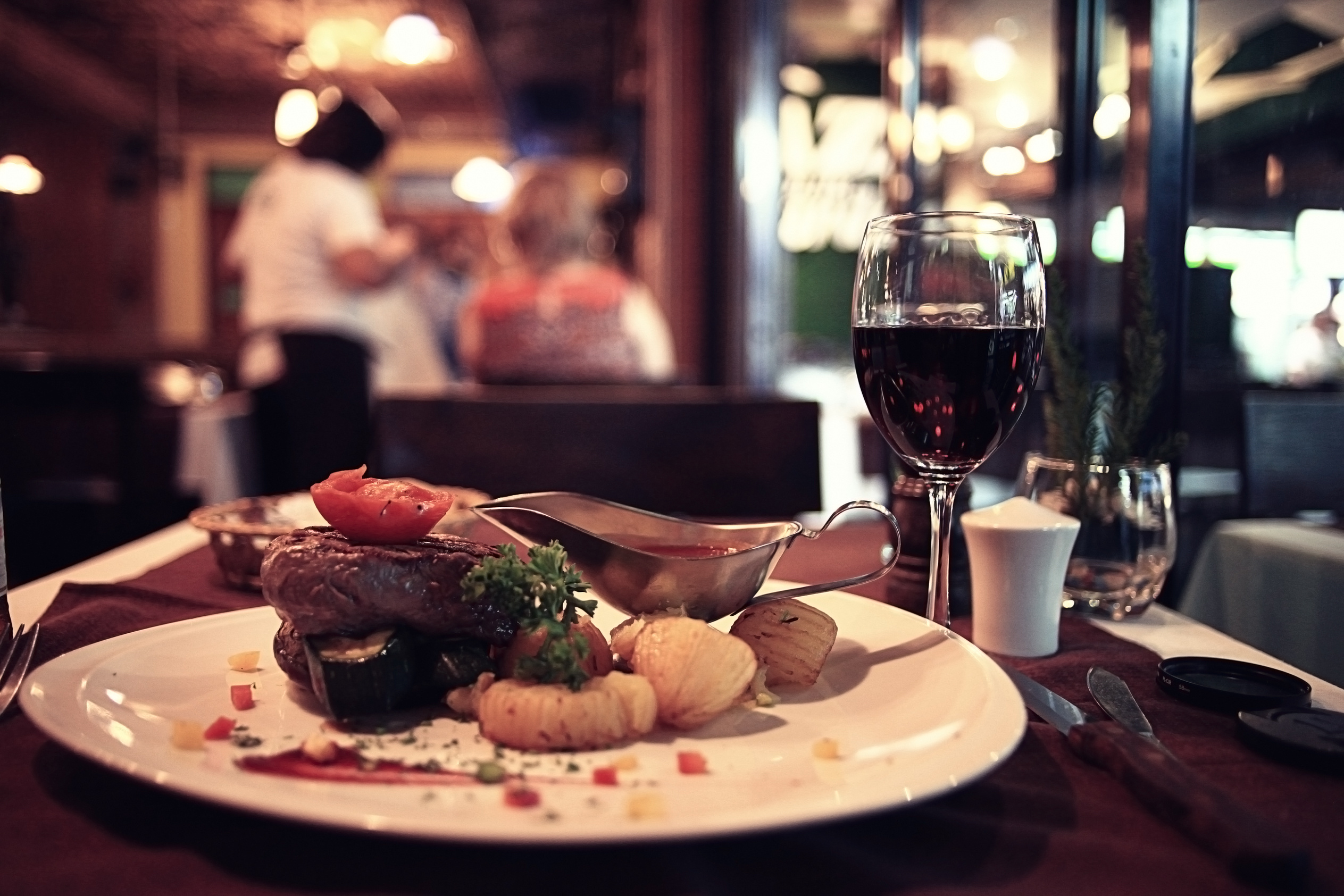 There is no shortage of fine dining establishments in this melting pot of culture here in Los Angeles, but we've done the homework for you and picked out some of the best of the best. From stunning views, to renowned recipes, these establishments have made their names known across the City of Angles for excellence and class.
High-End Romance or Dinner with a View
Javier's Restaurant, Newport Beach. Must-order: carnitas.
Located along the Pacific Coast Highway, a stunning ocean view will make this standard for Mexican cuisine worth the drive up to Newport Beach. Ask for a booth or a seat on the patio for an amazing view of the California sunset.
Bestia, Los Angeles. Must-order: Pan-roasted chicken gizzards w/ Belgian Endive
This industrial-chic space in the heart of LA will treat you to exciting and interesting Italian cuisine with the help of a team of excellent servers, but beware, getting reservations is not a walk in the park!
BOA Steakhouse, West Hollywood. Must-order: Wagyu Steaks.
This beautifully-decorated location is home to some of the most phenomenal steaks in Los Angeles, California, and maybe even the country. These chefs have perfected the art of meat cuisine and enhanced it with a dark romantic ambiance fit for a beautiful evening.
Soho House, West Hollywood. Must order: jidori chicken.
Deemed by some as a "garden oasis in a traffic-jammed city, this dining room is located on the upper-levels of a multi-story building in West Hollywood. Fit with amazing views of the city and calm, relaxing decorations, Soho House at 9200 Sunset is sure to become a favorite for dining with your love.
Fig & Olive, West Hollywood. Must order: crostini plate.
French cuisine with pleasing spectacles of interior decoration, you will be seated in an unbeatable intimate booth sofa and given a head-spinning array of wine options to choose from. Definitely a spot to pick the perfect grape.
Mediterraneo, Westlake Village. Must order: braised short rib.
Nestled up in Thousand Oaks, this Westlake restaurant is one of two locations to find a Mediterranean establishment with watery views and a varied menu. You'll come to love something new with every visit.
Osteria Mozza, Los Angeles. Must order: pan roasted pork loin.
Le Meridien Delfina, Santa Monica. Must order: herb roasted chicken.
Whether you order their most popular plate, or seek to try something new on the menu, Valentine's dinner will be a wholly exciting and romantic experience. These restaurants are all planning on entertaining diners on Valentine's weekend with special events and special menus, so be prepared to check them out and wish you could try everything on the menu!