On The Menu: Valentine's Dinner
Instead of the typical romantic dinner out for Valentine's Day, how about throwing on an apron and treating your loved one to a home-cooked dinner? There's something about getting to cook for your loved one that makes the cook feel very good about him or herself. It's a satisfaction they won't get from a restaurant date. Plus, your loved one will truly enjoy the dinner, the thought and effort, and the intimacy and privacy of the two of you, alone.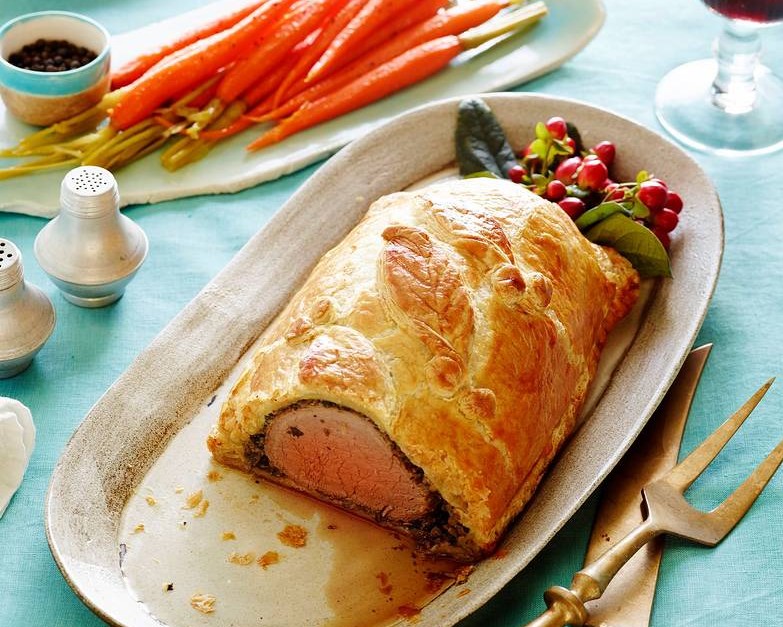 Because you're eager to make this the best dinner, make sure you plan it out well in advance. As far as the main course itself goes, meal options are endless! There are more than enough recipe options in books and online, including our favorites that we recommend for Valentine's dinner:
● Royal Crown Roast – Lamb – rack of lamb rubbed with coriander, thyme, sherry vinegar, dijon mustard, and rosemary.
● Classic Beef Wellington – beef Chateaubriand filet rolled in a puff pastry.
● Wild Rice-Crusted Halibut – fresh, skinless halibut rubbed with wild rice, bread crumbs, cumin, coriander, garlic, and red pepper flakes, served with lemon.
● Sesame-Seared Ahi Tuna– boneless, skinless fresh tuna rubbed with black and white sesame served with a lime-ginger vinaigrette.
● Chicken Breast with Cherries Sauce – boneless, skin-on chicken breast with a cherry sauce mixed with some orange blossom honey.
● Tuna Tartare – with avocado, mango, lime, and radish.
● Apricot-Glazed Salmon – wild Alaskan salmon served with apricot jam, grainy mustard, dijon mustard, soy sauce, lime juice, ginger, and garlic.
Once you pick your meal, whether it's one of the above or not, make sure you have the right cooking equipment like knives and pots and/ or pans to perfectly execute your meal. You might be surprised at how using a right or wrong knife will make a difference! It won't completely ruin the dish, but it will certainly make a difference!
For more recipes and tips and tricks for home-cooking, please visit our recipes blog! All the cuts you need are linked and ready to be shipped directly to your home! This will save you a lot of time at the grocery store, not needing to go in search of the right cut! Shopping on PremierMeatCompany.com is easy!