If you're tired of mashing away all your potato's crisping potential, here is a side dish to try that is as beautiful as it is delicious. A butter and oil rub help the browning process to allow a presentation that will look amazing next to your holiday turkey or any other thanksgiving dish.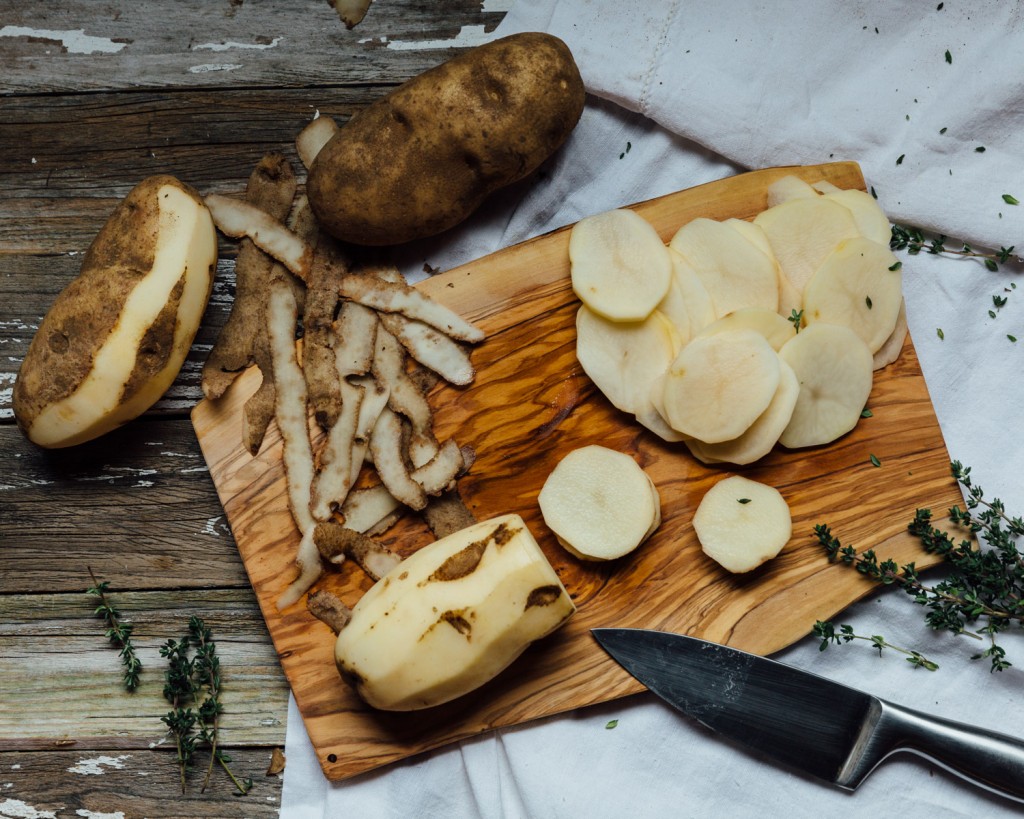 INGREDIENTS
3 tablespoons butter, melted
3 tablespoons extra-virgin olive oil
2 cloves crushed garlic
10-12 russet potatoes, peeled
Kosher salt and pepper to taste
1 small onion or 4 shallots, sliced thinly
1/2 teaspoon red pepper flakes
4-6 fresh thyme sprigs
3 oz crispy bacon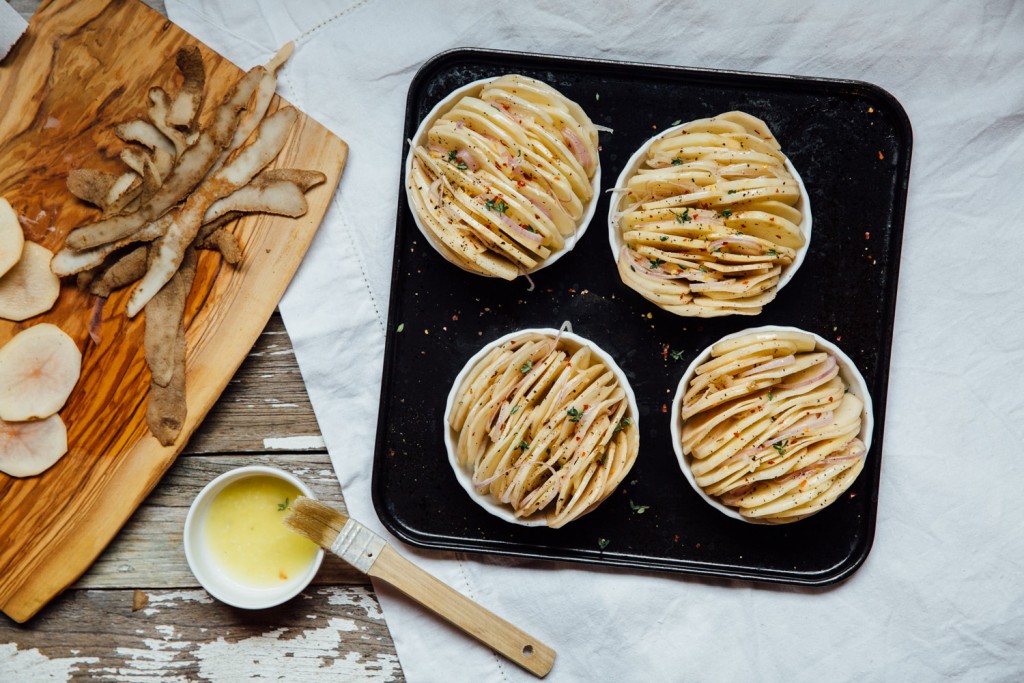 DIRECTIONS
preheat your oven to 375° F
Combine the garlic with oil and melted butter in a small dish and set aside. Brush a round baking dish with butter oil mixture.
Slice potatoes crosswise very thinly and arrange in dish vertically like dominoes. Wedge your onion and shallot slices throughout potatoes evenly. Sprinkle potatoes with salt and pepper flakes then brush with remaining butter and oil mixture. Bake uncovered for an hour and 25 minutes, basting occasionally if potatoes appear dry.
Fry your bacon on a skillet while your potatoes bake, making very crispy then transfer to paper towel to dry. Chop to bits and set aside.
Remove your potatoes from the oven and scatter bacon throughout the potatoes, then lay some thyme sprigs on top. Put potatoes in the oven for another 35 minutes. Once they have baked, remove from oven and sprinkle kosher salt and pepper as desired, enjoy immediately.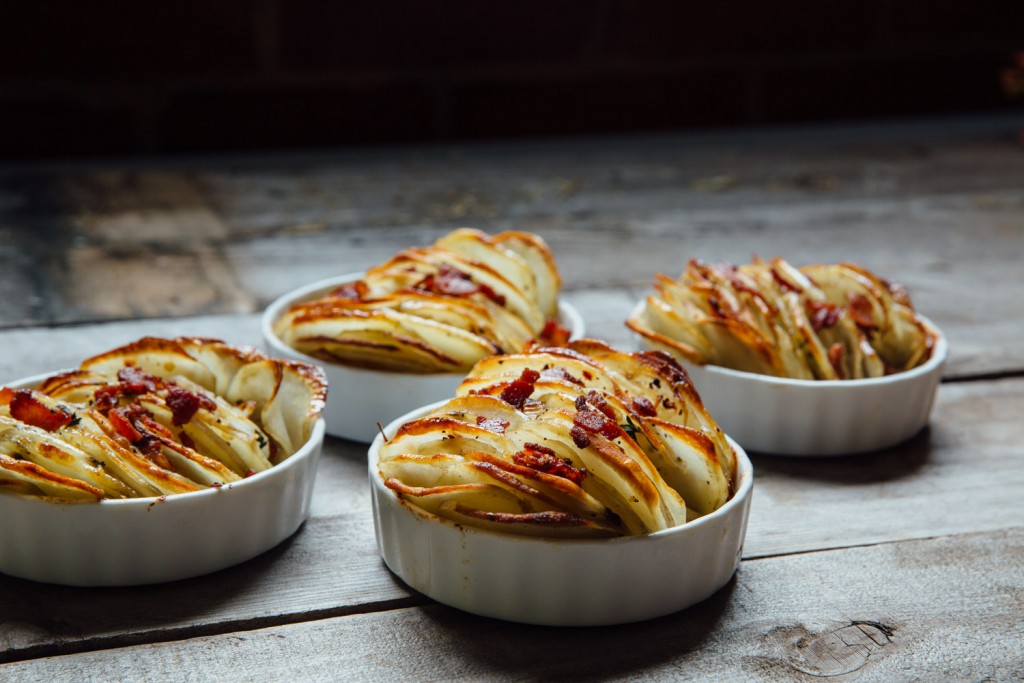 To keep up with all our newest recipes, follow us on Twitter and like us on Facebook ! Or if you just can't get enough pictures of food, check us out on Instagram for a daily helping.
Happy Thanksgiving